Former Sunderland manager Steve Bruce has claimed that Paolo Di Canio has paid the price for his outdated management style after the Italian was sacked after just 13 games in charge late last night.
Di Canio's reign in charge of the Black Cats proved to be a turbulent and controversial one, with the final nail in the hastily built coffin coming in the form of a 3-0 defeat to West Brom, with former Sunderland forward Stephane Sessegnon – who left the Stadium of Light in the summer transfer window – opening the scoring to haunt his old manager.
Bruce, who is now leading Hull City's campaign to remain in the Premier League, believes that it was the Italian's strict regime which became unpopular with his players that eventually led to his departure.
"You cannot manage in the Premier League these days through a fear factor," Bruce told talkSPORT. "You've got to be able to manage individuals.
"Man management has become more relevant in my experience than coaching.
"Once you get yourself in the Premier League, they're all good players and you've got to find a way of getting the best out of them.
"It's never been my style to criticise anyone in public and I'm disappointed for Paolo. He's a character. A manager's lost his job. Management is a lonely place and he's lost his job this morning. I feel sorry for any manager in that position. I've gone through it and it's not nice."
Bruce feels that the changes to the club since his time there could be the reason why things are not going too well on Wearside, having managed the side from 2009 to 2011. He worked under chairman Niall Quinn, while owner Ellis Short remained out of the picture when it came to running the club's footballing matters.
But since Quinn's departure, and Short's subsequent move to become chairman of the club, the American has taken a much more hands on approach.
"When I first went there with Niall, everything we did was run through Niall and (Short) was a bit stepped back," Bruce admitted. "Since he has become chairman he seems much more hands on now. I'm not privy to too much but when I was there all I did was answer to Niall."
Short's latest task will be to find a replacement for Di Canio, with former captain Kevin Ball taking temporary charge of the side as they prepare for their Capital One Cup match against Peterborough tomorrow evening.
Posh manager Darren Ferguson admitted his surprise at Di Canio's sacking. His team will be looking to increase the misery on Wearside with Ferguson going head-to-head in the technical area with caretaker manager Kevin Ball. Sunderland's sole victory this season has come in this competition after a late turnaround to see off MK Dons 4-2 in the last round.
Speaking about Di Canio's departure, Ferguson said: "I was quite surprised, I have to say. He's only been there six months so, even though the results haven't been going well, I thought he'd be there longer than that. We've got to go there and make sure we put on a good performance. The aim is to go and try to get through, otherwise there's no point turning up, really. We're going to have to perform right at the top of our game to get through."
Ball has admitted that there will be a new appointment made "in due course", with both Roberto Di Matteo and Gus Poyet leading the market to take over at the Stadium of Light.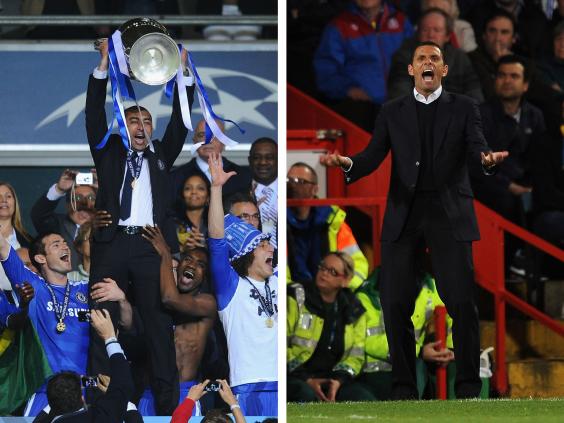 Whoever the new man is, they will have a task on their hands to help gel the squad together after 14 new signings arrived in the summer. The biggest impact in the early stages of this season though appears to be the loss of Simon Mignolet, Danny Rose and Sessegnon in the summer – three players that were integral in keeping the Black Cats in the Premier League last season.
Mignolet joined Liverpool in a £9m transfer deal while Rose returned to his parent club Tottenham after his season-long loan deal expired. Despite the new acquisitions, it is largely seen that these players are yet to be replaced with the same quality, resulting in Sunderland propping up the Premier League table with just a solitary point after five games.
The new manager will have a tough time of turning their fortunes around, with the next three league games seeing them come up against Liverpool, Manchester United and Swansea, which is quickly followed by the north-east derby against Newcastle.
Former defender Michael Gray was surprised with the decision, with his thinking that Di Canio would be given longer to turn around their form having been in charge for just six months.
"I'm surprised that Paolo's lost his job," Gray told Sky Sports News.
"You obviously don't get time in the Premier League to let the players gel, you've got to hit the ground running and obviously they haven't done that. It's been a disappointing start but I still think he should have been given a lot more time than he has been."
However, Gray did feel that Di Canio did himself no favours in trying to remain in the job, with his public criticism of players when he sometimes should have defended them proving to add to his early exit.
"I think that when you come in front of the camera and you criticise individual players, it's something you've got to learn from, you can't do that in this day and age," said Gray.
"Dressing rooms can be very strong if you've got strong characters in there and Sunderland have certainly got that in the likes of John O'Shea, who's the captain at the club, and when you come out and criticise him publicly that filters through to the rest of the players in the dressing room and I think when you start losing the players it can make it very hard for yourself."
Reuse content