Harry Redknapp revealed this morning that he has offered troubled Paul Gascoigne work at Queens Park Rangers.
After another difficult week for Gascoigne, who has battled addiction and depression for years, Queens Park Rangers manager Redknapp said this morning that he had tried to bring Gascoigne into the QPR coaching set-up, and that work would be good for him. Redknapp and Gascoigne live near each other on the south coast.
"I saw him about a month ago and said 'I'll pick you up in the mornings, Gazza, come training with me and do a bit of work with the kids'", Redknapp said this morning. "I would love it if he could do that, I would pick him up every morning at quarter to six at the top of his road. He can go and do some coaching with the kids and help Steve Gallen with the younger players. I'd love it if he'd do that. It's an open invitation to him."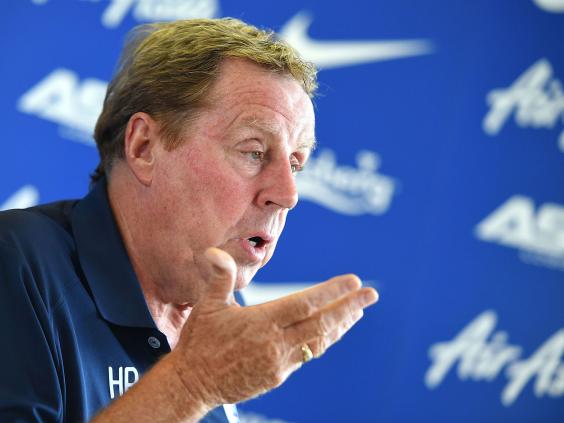 Redknapp is sad about what has happened to Gascoigne and hopes that football can find a way to help him. "I see Gazza around and I love him," Redknapp said. "He's got a heart of gold. He's probably given his last penny away. That's how he is. But everybody has tried to help and the only person who can help him now has got to be himself. He's a great lad and it's sad to see what's happened to him and how he's looking at the moment." 
Redknapp said that former Cardiff City manager Malky Mackay, revealed this week to have sent racist and sexist text messages, had made a "big mistake" but that he deserved a second chance in football.
"What I would say is that Malky Mackay has made a big mistake," Redknapp said.
"I don't know the other lad (Moody) but what they have done is not right. Malky is a great lad, a family man and a real football man, he has made mistakes and people make mistakes in life.
"Suddenly everyone is an angel, he made a big mistake the lad but it shouldn't finish his life. He is a good manager and I feel bad for what he has done but I bet no one is feeling as bad as him or his family today.
"I'm not condoning what he has done but show me someone who has ever made a mistake and I will show you a liar. He hasn't murdered anyone, he hasn't raped anyone and he is not a paedophile."