The pause between question and answer is brief when Paul Ince considers whether he agrees with Graeme Souness about the moments he misses most as a footballer. 
Ince begins to describe his feelings straight away, in fact. "You're in the tunnel before a game and you're playing for Manchester United or Liverpool," he tells The Independent. "You know something is about to happen – it's all going to kick off in some way or another. The adrenalin starts pumping and you're thinking about all the possibilities. You either relish the expectations or they bury you under the pressure.
"At United we never used to speak to the players on the other team. It's eerie when you're standing there in a line and nobody is talking even though you might know some of the lads you're playing against through England. You see players now and if they're from the same country they'll give each other a big hug.
"I'd be at the back of the queue with Bryan Robson, Steve Bruce and Mark Hughes in front of me. They'd make you feel safe. You'd know that others would look after you if it came to it. I'd look straight ahead with dead eyes. I'd be thinking to myself, 'I can't wait to get this going…just blow the bloody whistle!'"
After six highly successful years at United, the best of which were spent running the centre of the midfield with Roy Keane, Ince then had two seasons with Internazionale in Serie A before he became a Liverpool player in 1997.
"Me and Keanie are still very good friends," he continues. "He was a phenomenal player and we had a great partnership at United. But all of a sudden, you're on the opposite side. I'm at Liverpool. So I know what he's thinking and he knows what I'm thinking: 'Make sure you don't lose your battle – you have to come out on top; if you don't match him he'll run all over you…'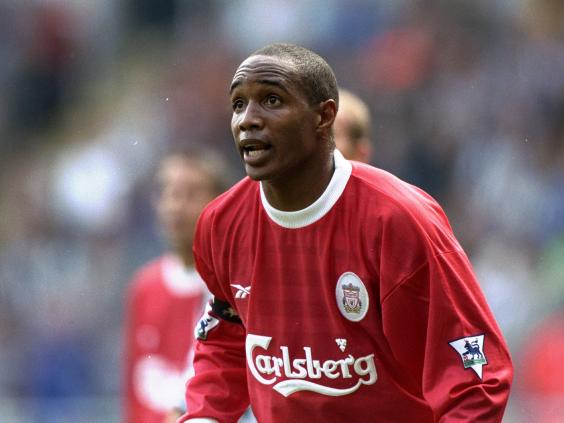 "You don't understand the rivalry and the history between the two clubs unless you are a supporter or until you actually play in one of those games. It has changed a lot because both clubs have so many foreign players. It takes longer for players from abroad with no emotional attachment to understand what it means unless you have some local flavour in the dressing room. At United, I shared one with Manchester lads: Scholesy, Giggsy, Nicky Butt and the Nevilles - as well as more experienced fellas. At Liverpool, there was Robbie [Fowler], Macca [Steve McManaman] and Jason McAteer. They were so fired up. You didn't want to lose. If you did, it felt as though you'd let the whole city down. Maybe there's a more pragmatic reaction now."
Ince speaks from a unique position in modern times. Before him, Phil Chisnall was the last player to represent both United and Liverpool who meet in the league on Monday night in a mouthwatering match. Chisnall moved to Anfield directly from Old Trafford in 1964. There was John Gidman too, who was brought up in Garston and played for Liverpool's youth teams before joining United from Everton in 1981.
"It would have been difficult to go from Man United straight to Liverpool," Ince admits. "The fact I had two years at Inter Milan made it easier than it would have been. That's not to say that I wouldn't have considered joining Liverpool from Man United. It just didn't pan out that way.
"I wanted to stay at Inter Milan. I had three years left on my contract there and the club had just signed Ronaldo. I'd loved to have played with him. Because of family, I decided to return to England. If it was just down to football, I'd probably still be living in Italy today.
"When I came back, Liverpool was the club for me because the team was pushing close to United and I knew a lot of the lads: Macca, Robbie, David James; people like that. What you must remember is, I never wanted to leave United in the first place. I'd been there for six years. I was negotiating another four-year contract. But then United agreed a fee with Inter Milan. It wasn't me pushing for a move. I was happy at United. 
"When I came back from Inter, United had the first option on me. But they didn't take it. So, when another great club like Liverpool comes in, what do you do? I'm not going to say, 'I'm not going to join Liverpool because of what some United fans will say…' You can't live your life like that. I'm stronger than that. Turning Liverpool down never even entered my mind. I had six wonderful years at United. But they didn't want me. So I had to move on."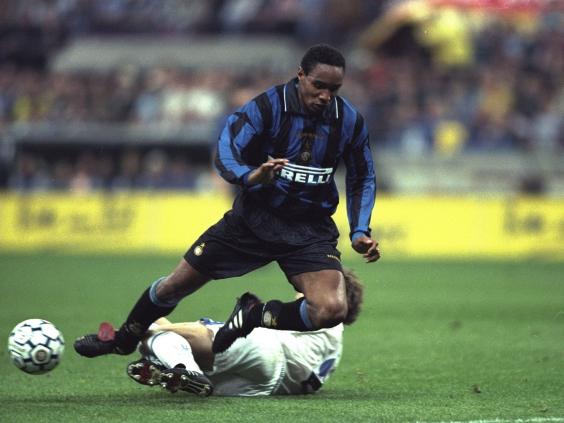 Ince concedes he did not foresee United's domination under Sir Alex Ferguson after he was sold in the summer of 1995, a second rise with new younger players who were able to hold off the challenge from Roy Evans's Liverpool.
"United had lost to Everton in the FA Cup final, we missed out on the title to Blackburn on the final day at West Ham and the manager decided to sell other senior players as well," he explains. "The mood was turning because the most experienced lads like Brucey and Mark Hughes were being phased out. Would the younger lads replacing them have the mental toughness to deal with the demands of United? Because at United, that was our strongest asset: mental toughness. We had it. We knew the club hadn't won the title in 26 years. Sir Alex knew he had to find the right players to be able to deal with the monkey on our backs.
"The team we had were very masculine characters. We had ego and arrogance. I actually think Fergie doesn't get the level of credit he deserves for being able to balance all the personalities. There were so many arguments and fights, I've lost count. But Sir Alex managed to create an environment where fundamentally, we all wanted the same thing.
"That's why I think the analysis of modern football sometimes focuses too much on ability alone and statistics. There has to be a balance for everything. Great players aren't just talented technically. It is hard to measure mental toughness. You need to have desire and determination. How do you measure that? It probably boils down to a manager or a coach seeing attributes that others can't."
Ince's life is captured in an illuminating new book called Liverpool Captains, written by Norwegian journalist Ragnhild Lund Ansnes. His interview chillingly tells of him returning to Ilford in London where a friend explained that 20 of his old street gang had died through sickness or drugs. Having been abandoned by both of his parents, Ince was cared for by a woman called Barbara having been put into digs by his first club, West Ham United. He once deliberately got himself sent off in a youth game when his team were 4-0 up so he could replace his football boots riddled with holes by stealing a pair from the opposing team's changing room.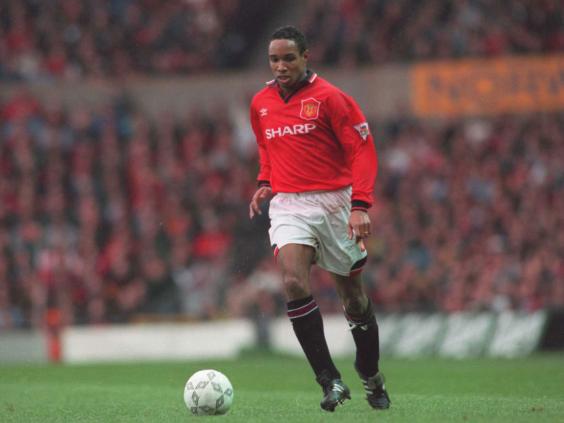 He is firm when he says he does not wish these experiences on anyone but admits it hardened him to realities and in some way, prepared him for the cut-throat nature of a career in a sport which he believes has changed "totally" since the era in which he entered it.
"I don't see players like Steven Gerrard, Roy Keane, Bryan Robson or Steve McMahon coming through and this means that the mood on the pitch will be different on Monday night compared to what it was maybe, say, a decade ago," he says. "The game has changed in terms of the rules: you can't tackle and for the best part of 10 years it has been on the road towards becoming a non-contact sport. This means we are now at a stage where you aren't going to get the type of footballers we saw in the 1980s and '90s because the players entering the game professionally now have never experienced the way it was before.
"It's significant too that kids are being brought up differently. When you have to fight for things and it doesn't arrive on a plate, you get characters like Stevie [Gerrard] or Keanie: warriors. Maybe John Terry is the last one. You look through teams and youth systems now and they aren't there."
He believes that the demand for success at both United and Liverpool remains as aggressive as ever, though.
"Being a Man United player is hard because of what comes with it. It's not just about playing, it's the demands every single week to perform. United have had good players – very talented players, but if you can't deal with expectation, the club will flatten you pretty quickly. It's both the toughest thing to deal with and the greatest thing about it. It's absolutely the same situation at Liverpool.
"Liverpool will need to beat the top four or five teams to have a chance of winning the title," he adds. "They've made a good start I love watching them. Jurgen Klopp has them pressing from the front. It's like seeing 11 Kevin Keegans in the team. The approach is something the fans will be able to relate to because that's what Liverpool people are about. 
"There isn't quite the same momentum at United. What people have to understand is, when I went there in 1989 we were nowhere near the finished article as a team. The first year we won the FA Cup. Then we got the Cup Winners' Cup by beating Barcelona. This helped with the winning mentality. We still didn't win the title until 1993. This shows that it takes time.
"No disrespect to [Louis] van Gaal, but the football under him was too slow and methodical. United didn't score enough goals. It's going to take time for Mourinho to bring a bit of style back to the way the team plays. United are certainly capable of being up there this season but I don't look at them and think they can win the title. They're a little bit behind some of the other teams. I think Mourinho knows that. There's a lot of work to be done but he's one of the greatest managers of all time."
The money United have spent, Ince believes, has increased expectations to an unreasonable level. Finding a position for Paul Pogba, the £89m midfielder, will be a problem until he is settled and defining the outcome of matches.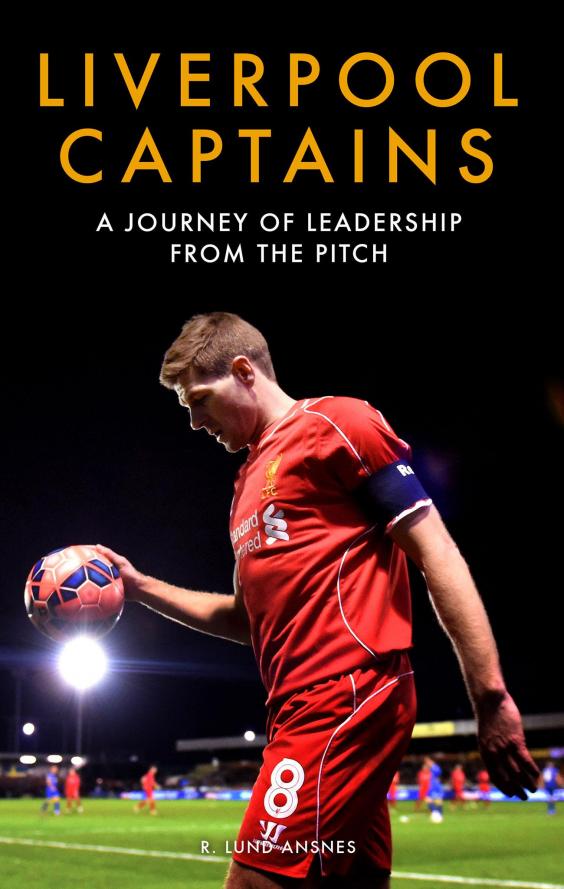 "He's had the same issue with the French national team hasn't he? You've got to remember that Pogba's played the last four years at Juventus in a 3-5-2 formation. It's a very different system, allowing him to go where the ball is. As a two in the deepest midfield position, you have creative restrictions. It's not just about going forward. His best position at the moment is probably as an attacking midfielder. But United have [Wayne] Rooney, [Juan] Mata and [Henrikh] Mkhitaryan in that area. I'm also not sure whether United have players good enough to sit and do the dirty work for Pogba. If they have got it, they haven't shown it yet.
"And you only get so long before you're sussed you out. Whether that's at United or Liverpool."
Paul Ince features in Ragnhild Lund Ansnes's Liverpool Captains, a Journey of Leadership from the Pitch. Published by deCoubertin Books
Reuse content