Paul Jewell's sudden departure from West Bromwich Albion, after just one week, came because of proposed changes to the terms of Jewell's contract and to his coaching remit, both of which were to accommodate the arrival of Tony Pulis's long-term assistant Gerry Francis.
Jewell, and Pulis's other assistant coach Dave Kemp, were essentially being asked to take a pay cut so Pulis could bring in Francis on a part-time basis. Francis, whose arrival was announced by West Bromwich on Tuesday night as the club revealed Jewell had left, will work with the first team, which was Jewell's primary role.
Jewell, 50, has been a manager in his own right for 14 years. He had agreed to work under Pulis and was involved in the training and preparation for West Bromwich's 1-0 Premier League victory over Hull City last Saturday. Before the game, however, Jewell was informed by Pulis of his intention to recruit Francis, with whom Pulis worked at Stoke and Crystal Palace. Jewell was told that he and Kemp would have to accept a decrease in salary to enable Francis to join.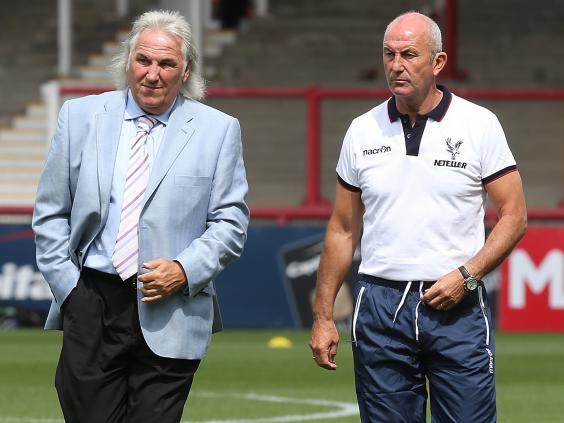 Jewell said that he would discuss the matter after the Hull game. He went on scouting duties to Blackburn against Wolves on Sunday, and then explained to Pulis that he could not accept the abrupt change in terms. Jewell also informed the West Bromwich board, who may be puzzled as to how this situation developed.
Today Jewell let it be known that his departure "was not by mutual consent and it is in the hands of my lawyer".
It is not ideal for Pulis or West Bromwich. For Jewell there is a possibility of a role at Hull.
Reuse content