Paul Lambert may doubt Jose Mourinho's motives but speaking ahead of Tuesday's "massive" relegation six-pointer against Hull City, the Aston Villa manager conceded that his Chelsea counterpart was at least half-correct when praising the quality of his squad.
After Saturday's 2-1 defeat to Chelsea, Mourinho highlighted the strength of Villa's dressing room in a thinly veiled dig at Lambert's managerial skills. The Scot responded by miming a Pinocchio nose on Monday when asked about the sincerity of a manager he clearly does not like – "You know the way he means it," he said pointedly – but added that he did believe he finally has a squad of players capable of climbing the Premier League table.
The addition of Spanish playmaker Carles Gil from Valencia has provided a much-needed creative spark to Villa's attacking play, while Scott Sinclair offers another option on the wing after his arrival from Manchester City on loan last month.
Lambert admitted that these reinforcements were long overdue. "[The squad] has only been this strong since Sinclair and Gil came in, these two guys enhanced it but we've only had them for a few weeks," he said.
Sixteenth-placed Villa have lost their last four league games, but under Lambert they have a knack of pulling out a victory when it really matters – such as the win at Crystal Palace at the start of December that ended a nine-match winless run.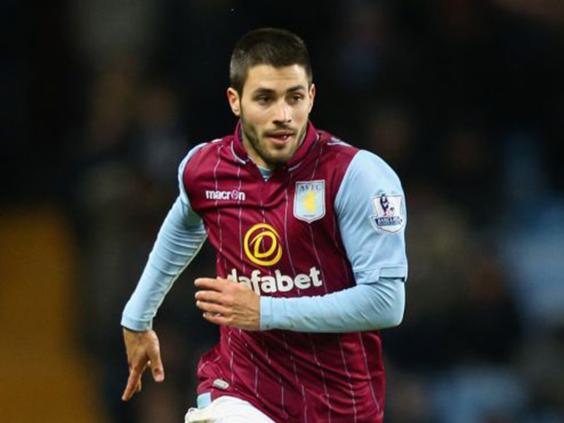 They would fall below Hull with defeat at the KC Stadium tonight but, while the home side will be buoyed by Saturday's 1-1 draw at Manchester City, Lambert is taking heart from his own side's "excellent" performance against Chelsea, which brought a first goal in 11 hours.
"It's a massive game," he said of the trip to Hull. "If we can take our form from Saturday into it then we'll do well. I said to the lads after that they set a standard."
Lambert made the big decision of dropping the out-of-sorts Christian Benteke against Chelsea and he gave no indication yesterday that there would be an immediate return for the Belgian striker, who has scored only two league goals this season.
"It wasn't a hard decision," said Lambert. "I expect to get a reaction from him. The team that played on Saturday were excellent. Gabby [Agbonlahor] was excellent leading the line.
"I just thought his general game had been low on the standard he has set himself," Lambert added. "He has got to play well and get back to what he was doing, that is what he has to do. He recognised this himself."
Lambert's Hull counterpart, Steve Bruce, has meanwhile ridiculed reports linking him with a summer move to Fulham. Bruce has grown used to hints of his impending departure from the KC Stadium, having been strongly tipped to succeed Alan Pardew at Newcastle earlier this season.
Just last week he was fielding questions about his future in charge of Hull after a 3-0 home defeat to Newcastle dumped them into the relegation zone.
With his mind firmly on tonight's game with Villa, Bruce gave short shrift to the latest suggestions yesterday and said they were disrespectful to the current Fulham manager, Kit Symons.
Bruce said: "I was getting the sack the day before, and then Fulham want me. Unfortunately, with the media today I can't do anything about it. The biggest problem I've got with the whole thing is they've got a manager in situ at Fulham and I've got huge respect for Kit, who is new to the job.
"I can't comment on it because if I comment on it, it just fuels it even more, and as far as I'm concerned it's  rubbish journalism."
Reuse content