Pedro is having a medical in London ahead of his shock transfer to Chelsea, who stole in ahead of Manchester United to take the winger from Barcelona.
It's clear in the first two weeks of the season that Chelsea aren't the team that strolled to the Premier League title last season. Thibaut Courtois being sent off against in the opening game against Swansea didn't help - they were hardly dominating before the red card, though - and Jose Mourinho's team was completely out of sorts at the Etihad as Manchester City won 3-0.
Chelsea's first XI was desperately in need of some new blood, with the team Mourinho relied on last season becoming stale and predictable in their play. Not since January last year in the 5-0 victory at Swansea have the Blues delivered a truly convincing attacking display; in the final months of the season Chelsea were more reliant on their defensive strength and resilience than their attacking verve as they nervously edged to the title.
Premier League Power Rankings - Game Week 3
Premier League Power Rankings - Game Week 3
1/17 17) Jefferson Montero (Swansea City) - new entry

Branislav Ivanovic then Daryl Janmaat felt the full force of the Ecuadorian's devastating start to the season - Sunderland's Billy Jones is the next in line for a public humiliation. Last fixture: W - 2-0 - Newcastle Next fixture: Sunderland (a)

AFP/Getty Images

2/17 16) Dmitri Payet (West Ham) - new entry

Has had an impressive start to the season and scored his first goal for the Hammers last weekend. With Andy Carroll and Enner Valencia limiting Slaven Bilic's options up top, the attacking midfielder will need to chip in with a few more goals. Last fixture: L - 1-2 - Leicester Next fixture: Bournemouth (h)

Getty Images

3/17 15) Yohan Cabaye (Crystal Palace) - down 6

Palace were pretty unlucky not to pick up a point against the Gunners - Francis Coquelin should have seen red for a couple of fouls that could have seen him pick up a second yellow. Cabaye matched his counterparts in yellow and Palace will hope to build on a solid start at home to Villa. Last fixture: L - 1-2 - Arsenal Next fixture: Aston Villa (h)

Getty Images

4/17 14) Nathan Redmond (Norwich City) - new entry

Never mind the atrocious defending, it was a lovely goal by Redmond who looks like he could be a break-out star for the Canaries as they fight relegation. A good showing against a solid Stoke team will see his stock rise further Last fixture: W - 3-1 - Sunderland Next fixture: Stoke City (h)

Getty

5/17 13) Salomon Rondon (West Brom) - new entry

A club record price-tag will come with hefty expectations. Rondon came on in the closing stages against Watford and didn't have much of a chance to show what he can do - the powerful Venezuelan will want a good showing against the Premier League's current 'crisis club', Chelsea. Last fixture: D - 0-0 - Watford Next fixture: Chelsea (h)

Getty Images

6/17 12) John Stones (Everton) - new entry

How apt that the Chelsea target, the man being touted as a replacement for John Terry, comes up against Manchester City and Sergio Aguero - the man who many have said ended the career of the former England captain at the Etihad last Sunday. A strong showing against Aguero will only reinforce Jose Mourinho's desire to bring the budding star to Stamford Bridge. Last fixture: W - 3-0 - Southampton Next fixture: Man City (h)

GETTY IMAGES

7/17 11) Troy Deeney (Watford) - down 6

Watford didn't create many chances against a West Brom side content to pick up a point at Vicarage Road last Saturday. Southampton will, presumably, show a bit more willingness to attack - which could give Deeney the sniff at goal he didn't have against the Baggies. Last fixture: D - 0-0 - West Brom Next fixture: Southampton (h)

Getty

8/17 10) Wayne Rooney (Manchester United) - down 2

Another week, another sluggish showing from Wayne Rooney as United's main striker. Memphis Depay impressed in the Champions League but Pedro has now gone to Chelsea - the pressure is on for Rooney to deliver as United's front man, but can he do it anymore? Newcastle's porous defence may help. Last fixture: W - 1-0 - Aston Villa Next fixture: Newcastle (h)

Getty Images

9/17 9) Harry Kane (Tottenham Hotspur) - up 2

The England striker was 'too tired' to play more than an hour against Stoke last week, but will Mauricio Pochettino really risk resting his talisman from the start? Saido Berahino is still a target while Clinton N'Jie has arrived, but isn't really a central striker. Last fixture: D - 2-2 - Stoke Next fixture: Leicester (a)

Getty Images

10/17 8) Riyad Mahrez (Leicester City) - up 6

What a start for the Algerian, three goals in two games for Claudio Ranieri's surprise package. Both wins were extremely impressive and well deserved - a win against an unconvincing Spurs team could do wonders for their confidence. Last fixture: W - 2-1 - West Ham Next fixture: Tottenham (h)

Getty Images

11/17 7) Jermain Defoe (Sunderland) - down 3

The boos rang out early on in the Stadium of Light and Sunderland already look doomed. Defoe struggled to get a sight at goal against newly-promoted Norwich and has now been linked with a move to former club Bournemouth. We can't say we blame him. Last fixture: L - 1-3 - Norwich Next fixture: Swansea (h)

Getty Images

12/17 6) Romelu Lukaku (Everton) - up 9

That's more like it. When you pay £28m for a striker you expect something special and that was the exact performance Lukaku delivered at St Mary's. The continued inclusions of Ross Barkley and Arouna Kone, especially, to offer genuine support to the striker have helped - he is now getting chances made for him. Up next is a big test against a rare physical equal, Vincent Kompany. Last fixture: W - 3-0 - Southampton Next fixture: Man City (h)

Getty Images

13/17 5) Eden Hazard (Chelsea) - down 4

Like the rest of the Chelsea team, Eden Hazard has looked completely out of sorts in the opening two weeks of the season. Gone is the vibrant attacking threat who has been compared to the likes of Messi and Ronaldo, in his place is a jaded winger without the energy to beat a man. One feels a fully refreshed Hazard may have scored that chance to make it 1-1 at the Etihad. Last fixture: L - 3-0 - Man City Next fixture: West Brom (a)

Getty

14/17 4) Christian Benteke (Liverpool) - new entry

Brendan Rodgers said that he'd never had a striker like Benteke at Liverpool, someone who could give him a 'different dimension'. His physicality and ability to hold up the ball will be needed at the Emirates where Liverpool will try to out-muscle the Gunners. He is still trying to find a real connection with his new team-mates but there have been signs of it in the opening two matches Last fixture: W - 1-0 - Bournemouth Next fixture: Arsenal (a)

Getty Images

15/17 3) Sergio Aguero (Manchester City) - new entry

As long as Sergio Aguero stays fit, Manchester City will be among the favourites for the title. There is no other striker like him in world football - so adept with his movement in and around the box that he makes world class defenders look like Sunday league players. He should've scored more against Chelsea but even though he didn't put the chances away, his ability to find space is a sight to behold. Last fixture: W - 3-0 - Chelsea Next fixture: Everton (a)

GETTY IMAGES

16/17 2) Alexis Sanchez (Arsenal) - new entry

The Chilean is just so crucial to any hopes Arsenal have at the title this season. A week earlier in the defeat to West Ham, the Gunners looked so lost that Wenger was forced to rush his main man back despite promising him a longer rest. His effort and work rate set the tone for the rest of the team and his quality makes him their go-to guy. Arsenal are a completely different prospect with him in the team. Last fixture: W - 2-1 - Crystal Palace Next fixture: Liverpool (h)

Getty Images

17/17 1) David Silva (Manchester City) - up 1

Silva is a singular talent in the Premier League. There are others like him - Juan Mata, Mesut Ozil - but neither of those two players has matched the level that Silva can reach when he is on form. Chelsea had no answer for the brilliant Spaniard, who makes the rest of the Manchester City team tick. The biggest difference between the two teams last week. Last fixture: W - 3-0 - Chelsea Next fixture: Everton (a)

Getty Images
Chelsea have three match-winners who all slowed down in the second half of last season and who have not performed in the two matches of this campaign. Last season, Cesc Fabregas struggled with the pace of the Premier League, Diego Costa's injuries mounted and Eden Hazard slowed down as he wilted under the expectation of to carrying Chelsea's attack week in, week out.
The other attacking players in the squad struggled. Loic Remy is often injured, Oscar has just two goals and two assists since that Swansea game, Willian only scored two goals in the Premier League last season and January arrival Juan Cuadrado will go down as one of the worst buys in club history if he doesn't start performing soon.
The hope is that Pedro, who has scored 99 goals, mostly from the right wing, in the last six seasons will add pace and directness to a team lacking attacking imagination. With Pedro only deciding to leave Barcelona because he wants more first-team football, it can be assumed that the Blues have promised him a starting berth right away.
Jose Mourinho could deploy the 28-year-old in a couple of different ways - the most obvious would be as a like-for-like replacement for Willian on the right.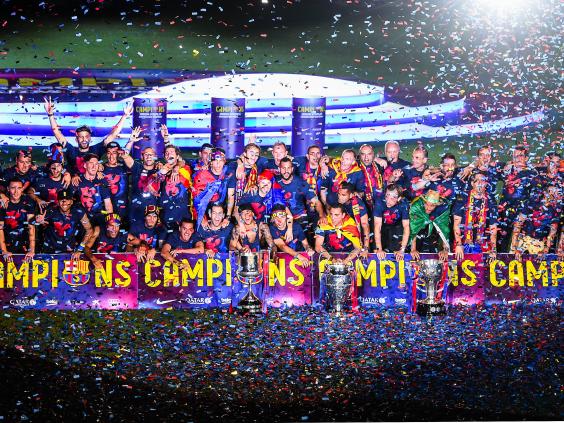 The Brazilian has a great many strengths, his work rate and pace make him a valuable member of the side, but just eight goals and 12 assists in 98 matches since joining for £32million is clearly not good enough. Some of that is down to Mourinho's instruction, Willian does a valuable job covering attacking full-backs and providing protection to Branislav Ivanovic, but part of it is a lack of aggression by the 27-year-old. Not aggression in terms of winning tackles, but in the way that someone like Hazard or Alexis Sanchez of Arsenal always wants to go at his marker, get past him and get into the penalty box.
Again, some of that is as he is under instruction to keep possession rather than try something and lose it, but if Pedro replaces him in the team he must stay aggressive to make Chelsea an attacking force once more.
Pedro has sometimes played on the left but it is unlikely he will be deployed there unless Hazard - the star turn in west London - is injured or in need of a rest. The Belgian plays if he is fit.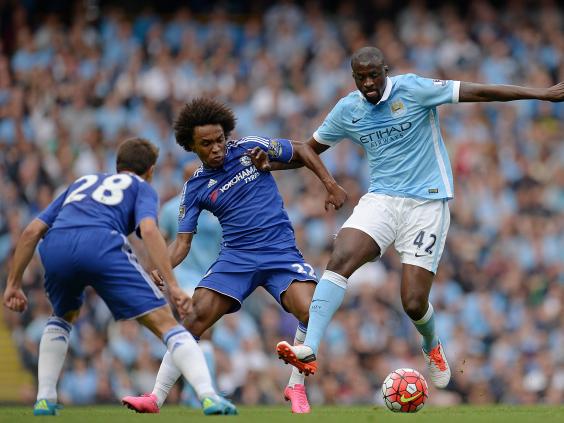 The other option for Mourinho would be to put Pedro on the right and move Willian behind the striker, where Oscar plays (most of the time). Willian often plays there, like on Sunday when Oscar was dropped to allow Ramires into the team for added defensive protection.
Oscar is another who hasn't fully lived up to his big fee, only showing flashes of his potential. Mourinho picked Oscar over Juan Mata in January 2013 because the little Spaniard didn't have the physical gifts, work ethic or defensive mentality that the Portuguese favours.
While Mata has become a key contributor at Manchester United, Oscar has faltered. At the start of last season he impressed, but then scored just twice after the Swansea game on 17 January. While he scored in the match against Swansea on the opening day this season, the goal was fortunate and he did little else in the match - it came as no surprise when he was the man replaced by Asmir Begovic after Courtois saw red.
It was not a surprise when he was left out against Manchester City either, and that there has been continued speculation about his future at the club indicates that he is yet to fully earn the trust of Mourinho.
Oscar is still only 23, so there is plenty of time to develop, but how much use is a player in a No 10 role who doesn't supply his striker? The role of creator-in-chief falls to Cesc Fabregas, who struggled after a blistering start to life in blue. Pedro enjoyed a good connection and friendship with Fabregas and Chelsea supporters will hope that can continue.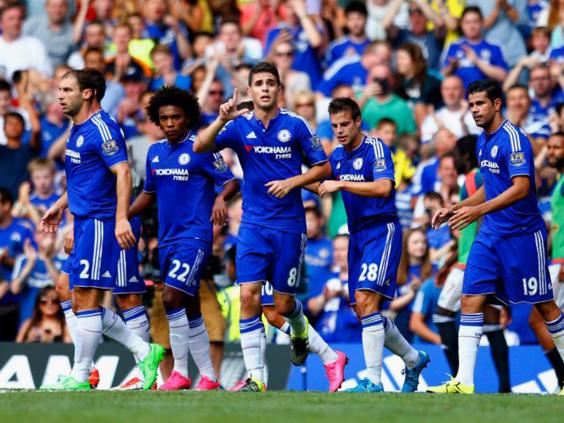 In recent months Chelsea have become extremely predictable in their play and aside from their man trio of players they get little attacking threat from other areas of the pitch, apart from set-pieces, where they remain strong.
Eden Hazard is often marked by two opponents - and chopped down when he gets into any dangerous position - while defenders know how to get under the skin of Costa. Fabregas is another who is often tightly marked and although Nemanja Matic is one of the best midfielders in the Premier League, he is not going to score or create.
Cesar Azpilicueta is a great defensive full-back but playing on the wrong side (right-footed playing on the left) means his ability to get beyond Hazard on the overlap and supply crosses is limited; he had no goals and just three assists last season - at the other end of the scale Leighton Banies had three goals and nine assists.
Branislav Ivanovic was the best full back in the division last season, and added four goals and five assists, but in the first two games this term he has arguably been Chelsea's worst player. Jefferson Montero wiped the floor with him at Stamford Bridge and the Serbian struggled under the pressure David Silva, Raheem Sterling and Aleksandar Kolarov mounted down the - albeit unprotected - left.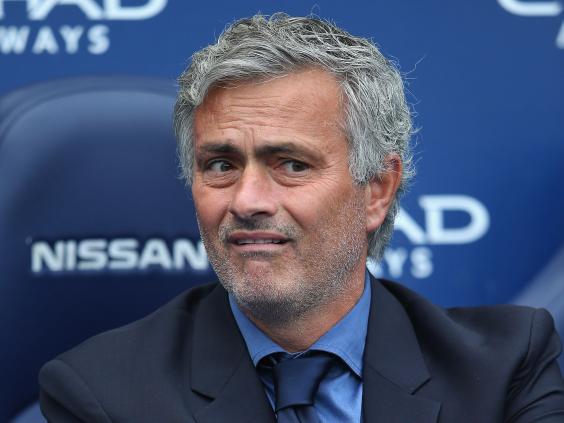 Now 31, it is unclear if Ivanovic is dropping a level or is just exhausted, mentally and physically. Like John Terry he played every minute of every match in the Premier League last year and was rarely out-muscled by Vincent Kompany for City's second goal, before completely switching off and allowing David Silva to steal the ball from him just before the third.
Pedro comes with a big reputation and a great goal record but, of course, he has been playing with arguably the best club side of all time, in a style completely alien to Chelsea.
In the five seasons since Chelsea's Double winning season under Carlo Ancelotti in 2009-10, when they scored 103 goals in their 38 Premier League matches, their scoring totals have been much more modest - 69, 65, 75, 71 and 73 last season
Comparing it to Barcelona is like chalk and cheese, in that same five season stretch Barcelona have scored 95, 114, 115, 100 and 110 goals in their La Liga campaigns. Pedro has been a key squad member over that stretch but clearly, as his sale indicates, not an indispensable one. He has great pace and a brilliant eye for goal, but will probably be asked to do more than he ever was at the Nou Camp.
Apart from Chelsea's style of play there is one other big question for Pedro to answer: will he adopt the work ethic that Mourinho demands from his players?
In the two years since he returned to Stamford Bridge a handful of very talented players have been frozen out and eventually sold by Mourinho because they didn't put in the effort required. Pedro has been a hard worker in Barcelona's high pressing system over the years, but that is not the same as being compact and resolute in Mourinho's system.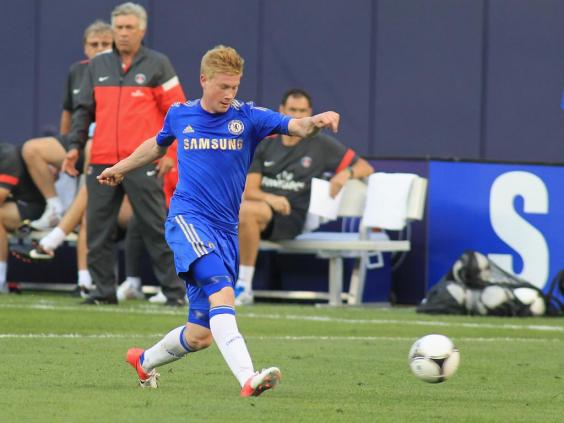 Mata and Cuadrado have already been mentioned, while Andre Schurrle and Mohamed Salah both left in January and have been born again since leaving the club. Another, Kevin De Bruyne, is now the top target for rivals Manchester City - such has been his development since leaving Chelsea that Wolfsburg are not accepting less than £50m for the Belgian.
Pedro, standing at 5ft 5in, is hardly the imposing physical presence that Mourinho prefers and Barcelona do not often find themselves playing the kind of defensive football that demands full attention from all 11 outfield players.
The Blues left the race for Pedro earlier this summer because Mourinho was not convinced he needed the winger; a point from a possible six has changed that.
Reuse content