It is not just the derby day capitulation to Manchester United on Sunday which has convinced Manchester City's Abu Dhabi owners that they need a more intense form of their possession-based game than the one Manuel Pellegrini is delivering. City's 4-0 home win over Aston Villa on 5 March looked good on paper but some of the club hierarchy are thought to have left that day with concern and frustration about the lack of entertainment on show. It was drudgery, at times, against the Premier League's bottom club. "Not acceptable," says one source.
A semi-detached approach to the football life runs through some players' work both on and off the field. Persuading City players to undertake some of the commercial appearances can be challenging, beyond the usual willing volunteers, Joe Hart and Pablo Zabaleta. There can be an inertia in the squad and a distinct lack of camaraderie behind the scenes at times. The players can seem miserable, says the source.
The description also applies to the on-the-field work in a Premier League campaign which, with Chelsea and United falling well short before Christmas, has been a disastrous missed opportunity for City. The squad includes eight players who have won the Premier League twice. That, taken with the presence of a lame-duck manager, has engendered apathy at worst; a lack of hunger at best. The progress to a first Champions League quarter-final perhaps demonstrates the difference when there is a motivating factor and a novelty about the task in hand.
There will certainly be changes of personnel when Pep Guardiola comes in, on 1 July. The Juventus midfielder Paul Pogba was coveted last summer before City dropped out of the hunt when the price reached €100m. The clamour to play for Guardiola may make the renewed pursuit of him far easier. The same applies to the Borussia Dortmund midfielder Ilkay Gundogan, who is also admired.
Man City 0 Man Utd 1 player ratings
Man City 0 Man Utd 1 player ratings
1/22 Manchester City: Joe Hart 5 out of 10

Beaten by Rashford in the first half, his second lasted just a minute before he was injured in clearing up another Demichelis mess.

2016 Manchester United FC

2/22 Bacary Sagna 6 out of 10

Returned to right-back after injury and went quietly about his business.

3/22 Martin Demichelis 2 out of 10

A nightmare of a performance. Embarrassed for the goal, he should have given away a penalty before his slack pass led to Hart's injury. Wisely substituted.

2016 Getty Images

4/22 Eliaquim Mangala 5 out of 10

The better of City's central partnership in defence, but still troubled by Rashford's pace and Martial's trickery.

5/22 Gael Clichy 6 out of 10

Solid in defence, he was not given enough opportunity to roam forward.

2016 Manchester United FC

6/22 Yaya Toure 6 out of 10

Made himself busy, but is not dominating midfields in the manner he can.

7/22 Fernandinho 6 out of 10

Moved to central defence following Demichelis' withdrawal, he slotted in seamlessly with his natural coolness.

8/22 David Silva 7 out of 10

At the heart of almost all City created, the midfielder found himself let down by his teammates' finishing.

9/22 Raheem Sterling 5 out of 10

Back in the side after a spell on the bench, he showed flashes of his lightning pace before succumbing to an early injury following Mata's challenge.

2016 Manchester United FC

10/22 Jesus Navas 6 out of 10

Often on the end of City's best opportunities, the Spaniard's shooting let him down.

11/22 Sergio Aguero 7 out of 10

Great movement inside and outside of the penalty box, he was, for once, let down by his finishing.

2016 Manchester United FC

12/22 Manchester United: David De Gea 6 out of 10

Saved well from Navas in the first half, he had less to do than he should have in the second period - although he did need the help of the post to keep out Aguero.

2016 Manchester United FC

13/22 Matteo Darmian 6 out of 10

Steady at both right-back and left-back, he suffered with cramp in the latter stages after featuring in two games in four days.

14/22 Chris Smalling 7 out 10

Unfazed by his early booking, the centre-back recovered to expertly marshall United's defence to a clean sheet and derby delight. Perhaps lucky to avoid a red card in this fixture for a second successive season.

15/22 Daley Blind 8 out of 10

Made a habit of moving into the right areas inside his own penalty box to deny City's forwards.

2016 Manchester United FC

16/22 Marcos Rojo 7 out of 10

Unable to last the match because of fitness, he nevertheless gave his all until his removal just after the hour mark.

2016 Getty Images

17/22 Michael Carrick 7 out of 10

A typical captain's performance from the midfielder who put his body on the line when it mattered most.

2016 Getty Images

18/22 Juan Mata 7 out of 10

Always looked to make space between City's defence and midfield, he played a key part in the winning goal.

Getty

19/22 Jesse Lingard 8 out of 10

A lively figure in United's attack, he also did his share of defensive work when City took control late in the game.

20/22 Morgan Schneiderlin 7 out of 10

Another composed and professional performance. United's midfield looks much better with the Frenchman in the team.

2016 Manchester United FC

21/22 Anthony Martial 7 out of 10

Once again showed glimpses of a great future. His pace and skill constantly had City on alert.

2016 Manchester United FC

22/22 Marcus Rashford 8 out of 10

Did not stop running from the first minute to the 96th, and deserves to have his name etched in Manchester derby history.

2016 Getty Images
The German playmaker Toni Kroos, a favourite of Guardiola's, is out of favour at Real Madrid, to whom Bayern Munich sold him in 2014 against the Catalan's wishes. 
Upfront, this month's talk of Sergio Aguero leaving in 2018 was wide of the mark. Aguero is contracted to City until at least 2019 and his discussion of a return to his beloved Independiente in Argentina – in an interview with an Independiente-supporting radio station – was the product of the same boyish enthusiasm which he displayed during November's arrival at the Etihad Campus of the Chinese President, Xi Jinping. The morning began with the player asking exactly who was visiting and ended up with the selfie of the two of them which went viral on social media. They like Aguero very much at City and the feeling seems to be mutual.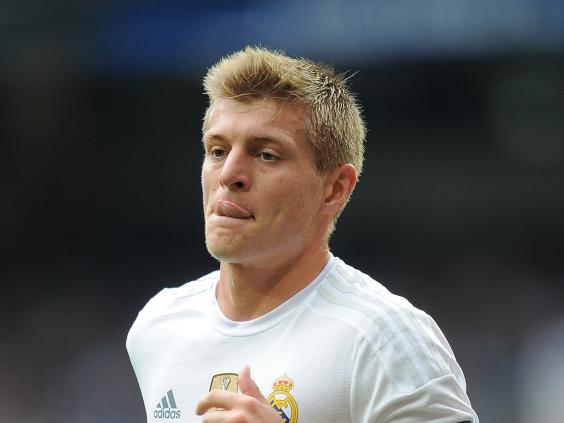 For a third successive summer, a centre-half may also be on the wish list, with the fitness of Vincent Kompany such a concern. The director of football, Txiki Begiristain, will decide on whether the Belgian stays, though there is an emotional dimension to the club's desire to give him another season to prove he still has something to offer. Kompany was already at the Etihad when the owners arrived in September 2008 and is a touchstone of their time in charge. The chairman, Khaldoon al-Mubarak, desperately wants his staff to find a medical solution to Kompany's chronic calf trouble, even though a sale could not entirely be ruled out if a bid came in. 
Kompany will not be an automatic choice next season and, though his 20-year-old compatriot Jason Denayer, on loan at Galatasaray, offers promise, someone new will be required, as Eliaquim Mangala and Martin Demichelis head towards the door. Everton's John Stones appeals, as does his team-mate Ross Barkley for midfield. It will be difficult to persuade Everton to sell, though the Pep effect may again help.
The squad will not be ripped up, though. Despite the usual public clamour, it may be that only four players arrive. It is said that in one two-hour exploratory conversation with the chairman, Guardiola did not mention a single player he wished to buy and talked only about the kind of football he wanted to play. It is by adding an intensity to City's work that chief executive Ferran Soriano believes the new man will be transformative. 
There are parallels between what he is expecting of Guardiola now and what the coach delivered in 2008 after Soriano took the decision to sack Frank Rijkaard at Barcelona. The Dutchman was removed because Soriano believed Barcelona had become complacent and "less committed", as he later put it, having won back-to back La Ligas and the Champions League by 2006.
The problem with Rijkaard was encapsulated for Soriano in a conversation with a player who told him: "At my last club the players used to arrive an hour before we started training and the coach was already there. Here, if the training session starts at 11 o'clock, some of them arrive five minutes before that, and even later. In the beginning, I would also come in quite early, but now I just come five minutes early, like most of the others do."
After a year spent trying to make Rikjaard a more forceful leader, Soriano brought in Guardiola and the account of the managerial change Soriano gives, in his book Goal – The Ball Doesn't Go In By Chance, reveals that they loved him because he wanted to change the environment, rather than the personnel. "It was Josep Guardiola's good judgement to take the team left by Rijkaard, make only a few changes to it, and regain the commitment of very talented players so that the club could go on to win several titles in the following seasons," Soriano writes.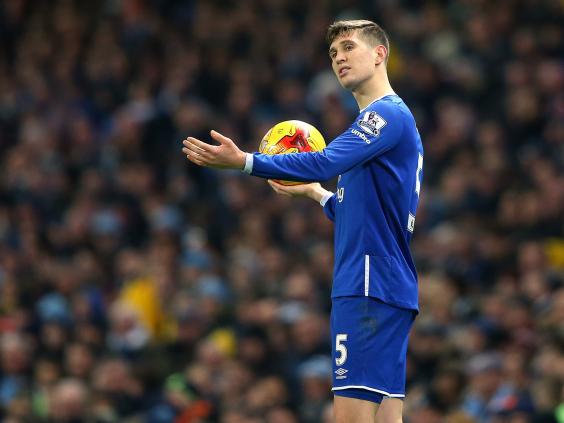 "Guardiola likes smaller groups, stable hierarchies and not a lot of internal competition. Jose Mourinho, by comparison, works with bigger groups, with many well-known and talented players competing for the line-up. Mourinho assumes the complex task of managing his players' egos in exchange for having that much talent at his disposal."
Of course, Guardiola was about to reap the benefits of Barcelona's La Masia academy at that time. He sold Yaya Touré to City because Xavi, Andres Iniesta and Sergio Busquets were ahead of him in the pecking order. City are taking encouragement from the progress of their Under-15s, 16s and 18s and want half the squad to be home-grown in five years, though that is a big ambition. 
Afternoons of golden football and goals against the likes of Aston Villa sound easy enough but they are not. Money has changed the Premier League landscape utterly. The challenge and environment will suit Guardiola but he has known nothing quite like it.
Reuse content