Joe Hart had admitted it will be "sad" to see Manuel Pellegrini depart Manchester City this summer to make way for Pep Guardiola. 
Manchester City and Pellegrini recently confirmed that the current Bayern Munich manager would be taking over at the Etihad ahead of next season.
Guardiola had long been linked with the role, however the announcement of the succession plan midway through the season came as a surprise. Even more so considering the club remain in contention for four trophies this season.
Hart, who was speaking on The Clare Balding Show on BT Sport, said the current campaign made it difficult to look ahead to what life will be like under Guardiola, however he admitted that saying goodbye to Pellegrini won't be easy. 
"He [Pellegrini] is a good guy. Football aside, I've always got on well with him on a personal point of view and I've liked the way that he's done things and it will be sad to see him go but it is obviously a new chapter for the club but ... that's next season and this season we've got Manuel as our manager and we're going to fight for him all the way."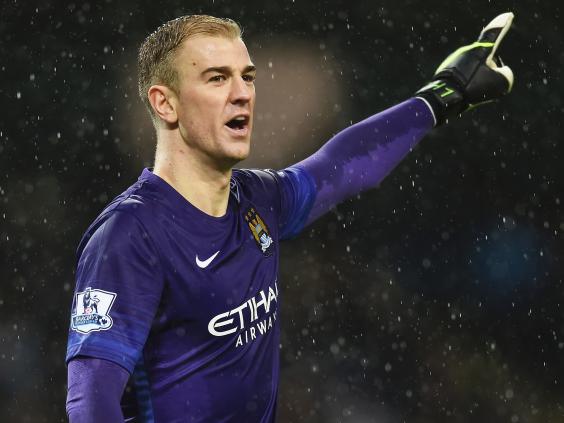 Hart revealed that Pellegrini told the players the news prior to speaking to the press. 
"We speak every morning, it's one of the things that the manager does. At the start of training he always addresses us, talks about games coming up or something and yes, he laid it out to us pretty much I'm sure how he laid it out in the press conference, quite casually told us that he has been in control of the situation, he's always been aware and it was the right time to tell us and he was going to let everyone know later."
Hart added: "I think it's good that Manuel took control of the situation, it's obviously a situation that's been buzzing around the club for years, ever since Txiki Begiristain, the technical director, came in there was always that strong link with Barcelona and Pep Guardiola but we're all really comfortable. We've got so much going on this season that next season is light years away. Football changes so much in a week and we've got, like you said, four competitions to concentrate on. We're very happy with the manager that's in charge of us at the moment and we're fighting on all fronts. Next season will take care of itself when it comes but until then we've got all sorts to take care of."
Hart admitted that the 3-1 defeat to title rivals Leicester at the weekend was a blow to their hopes of winning the Premier League, however he remains optimistic that an unprecedented quadruple is still a possibility. 
"We've set it up. The League, we keep setting ourselves up but obviously it was a tough result for us at the weekend, a well-deserved result for Leicester but all the other competitions, we're looking good. We're in the final of the Capital One Cup, we've got a tough away game at Chelsea, it turns out we've got three really tough games in I think it's eight days. We go to Chelsea in the FA Cup [fifth round], then Kiev [in the first-lef of the Champions League Round-of-16] and then the Capital One Cup final [against Liverpool], so that's a big week for us but if all goes well we're set up for a very interesting end to the season."
Manchester City have another tough fixture before then, with second-placed Tottenham visiting the Etihad on Sunday. 
Watch the full interview with Joe Hart on The Clare Balding Show on Thursday night from 8pm on BT Sport 2.