Jose Mourinho has conceded that he will allow Petr Cech to leave Chelsea in this transfer window if that is what the long-serving Czech goalkeeper wants, having lost his No 1 status, but that the player himself will have to ask to go.
Mourinho will pick Thibaut Courtois again when Chelsea face Leicester City at Stamford Bridge in their first home league game of the season. But the Chelsea manager praised Cech's professionalism since he was left out in favour of Courtois for the game against Burnley on Monday.
Asked whether he would let Cech leave, Mourinho said he hoped it would not come to that: "I think if that moment came the hierarchy in my club, the owner and the board – I come after them – Petr deserves to sit with him and to listen to him. He deserves everything from this club. But this moment hasn't arrived yet."
Mourinho still has to trim the number of non-home-grown players over the age of 21 in his Premier League squad to the requisite 17, which will mean excluding one of that group after the window closes, when the league requires squads to be registered. While that does not necessarily point to Cech leaving, Mourinho does have three goalkeepers, with Mark Schwarzer having signed for another year.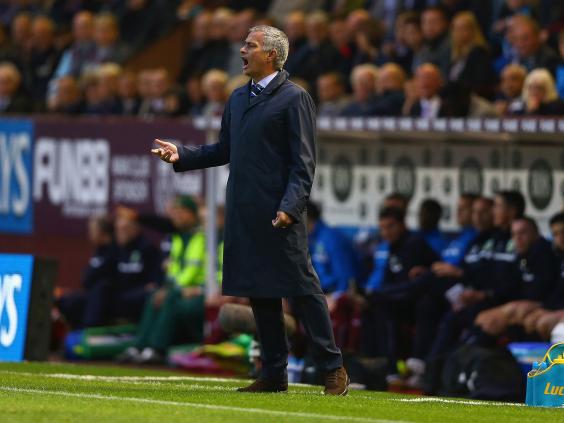 Mourinho said he would not speak to Cech personally about the matter, regardless of the player's status at the club, unless approached. "If I speak with him, tomorrow I have to speak to another one, another one, another one," he said. "I've never done this in my career. I don't have to speak to players about decisions.
"For me, it's the club, the team and then the players. The club is not under my control; the team, yes. So I want the players to see that everything I do is thinking about the team. I don't like to be always justifying my decisions to the players. They all know where my office is. If they need an explanation, I never close the door. I'll give one. Petr didn't come to me.
"He worked fantastically well in the group, with his mates, polite and professional. That's what we need."
Mourinho will make the decision on his squad in the 48 hours before the deadline. He added that it was feasible to rotate his three goalkeepers and that all his squad would be better used once the Capital One Cup and Champions League began. Currently, the squad has no injuries following the victory at Turf Moor.
"Petr has to play, Petr has to play," Mourinho said. "Obviously, I have no problems playing Petr in any match. It doesn't matter where, which competition. I'm so confident playing him. For me, if I decide to make that rotation when we have an accumulation of matches, it's probably the easiest position to do it. We have two of the best three goalkeepers in the world."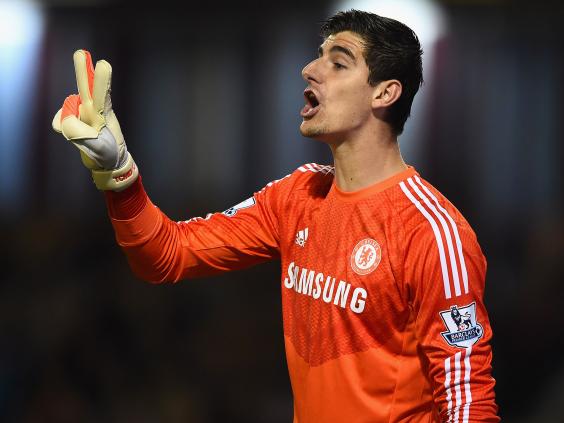 Of Courtois he said: "You can be 22 and have a lot of experience. The kid is 22 but he has a lot of experience. He played in the biggest matches you can play: the World Cup, the Champions League semis and the final, Europa League semis and final, title matches against Barcelona and derbies with Real Madrid, the SuperCup. The kid is very experienced."
Reuse content