When Petr Cech moved to Arsenal in the summer, Chelsea captain John Terry claimed that the goalkeeper could be worth "12 to 15" points to the Gunners this season.
While Arsenal's campaign hasn't quite gone that well, the former Chelsea star has been a massive success at the Emirates this season, improving an area of the team that has been a weakness for years in north London.
A good goalkeeper can make the world of difference to a team's hopes, while a bad one could cost them goals and points over the course of a season.
This weekend saw one of the Premier League's top shot stoppers reach 100 saves on the season, making him the first man to do so in the top flight this season.
Here, we count down the 10 busiest goalkeepers in the Premier League this season by total number of saves. 
The Premier League's busiest goalkeepers
The Premier League's busiest goalkeepers
1/10 10) Hugo Lloris (Tottenham Hostpur)

70 saves

2,747 minutes played10 clean sheets2.3 saves per 90min

2015 Getty Images

2/10 9) Costel Pantilimon (Sunderland/Watford)

72 saves

1,616 minutes played3 clean sheets4 saves per 90min

3/10 8) Kasper Schmeichel (Leicester City)

77 saves

2,766 minutes played10 clean sheets2.5 saves per 90min

4/10 7) Tim Howard (Everton)

78 saves

2,186 minutes played6 clean sheets3.2 saves per 90min

5/10 6) Brad Guzan (Aston Villa)

79 saves

2,201 minutes played2 clean sheets3.2 saves per 90min

6/10 5) Adrian (West Ham United)

88 saves

2,474 minutes played8 clean sheets3.2 saves per 90min

7/10 4) Petr Cech (Arsenal)

90 saves

2,657 minutes played12 clean sheets3 saves per 90min

8/10 3) Lukasz Fabianski (Swansea City)

92 saves

2,855 minutes played7 clean sheets2.9 saves per 90min

9/10 2) Huerehlo Gomes (Watford)

93 saves

2,730 minutes played10 clean sheets3 saves per 90min

10/10 1) Jack Butland (Stoke City)

100 saves

2,847 minutes played10 clean sheets3.1 saves per 90min
The stats show that Stoke City and England goalkeeper Jack Butland has been the most active keeper in the Premier League, making 100 saves in his 30 matches this season, 3.1 every game.
Butland had a poor game as Southampton beat Stoke City at the weekend, but the goalkeeper has received wide praise for his performances so far - he's conceded 36 goals in those 30 matches, keeping 10 clean sheets.
Costel Pantilimon is the busiest goalkeeper in the league if you base his numbers on a per game basis. The 6ft 8in Romanian averages four saves per 90 minutes, not surprising considering the awful defence he played behind at Sunderland before moving to Watford (he is yet to play in the Premier League for the Hornets)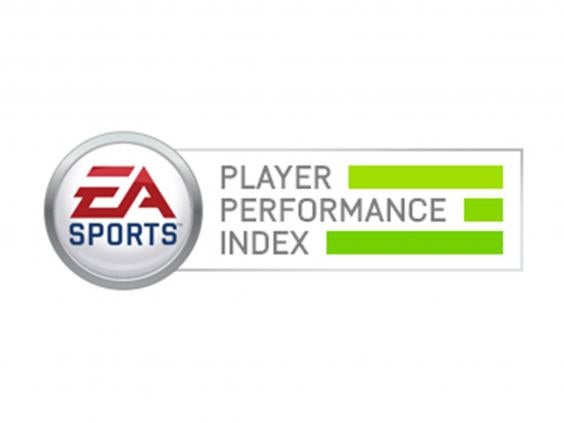 However, Pantilimon has only kept three clean sheets in the 17 matches he has played, conceding a whopping 33 goals in those matches.
Data courtesy of the EA SPORTS Player Performance Index, the Official Player Rating Index of the Barclays Premier League
Reuse content