It is all about the communication where Manchester United's new manager is concerned.
Ryan Giggs seizes on the point when asked what has been Louis van Gaal's single most striking characteristic – "Everything he does is clear. Clear!" – and it was the same point from Phil Jones as he reflected on his first night at the centre of a back three which brought a 7-0 win against LA Galaxy.
Van Gaal had told him about this idea "straight away", Jones disclosed and all that we have heard this last week conveys the sense of a manager in a hurry. Jones made light of there being one fewer in that back line, with Antonio Valencia and Luke Shaw as wing-backs. "If one [of the three] goes in [to challenge] the other two have got to come round and cover," he said. "It's the same when you're playing two at the back, one goes up for a header the other comes round." Yet there was no disguising the pressure on him in a command role, gesturing and ensuring that Chris Smalling and Jonny Evans were fanning out wide as United built from gone back.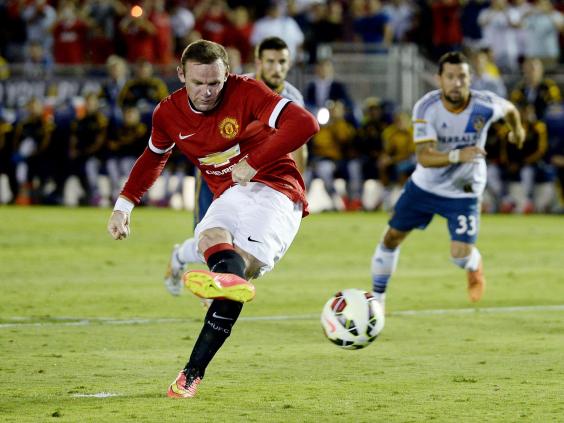 The challenge will be harder when a superior, more tactically aware side – such as Roma in Denver on Saturday – are the opposition. But the rapid shifting around of the ball ahead of the defence – with £29m Ander Herrera the outstanding exponent of the new Dutch style – suggests already that we will see a more dangerous United next season.
Also worth mentioning in dispatches are Juan Mata, Darren Fletcher and Danny Welbeck, who all looked reinvigorated and equipped to shift the ball at speed and interchange positions. "There was a bunch of guys out there fighting for their jobs: it certainly looked that way," said the Galaxy manager, Bruce Arena. "We got a lesson on speed of play. The style is so obviously different. It looks a lot like the Holland we saw at the World Cup. It's going to be a great challenge from this team in the Premier League next season."
Reuse content