David Luiz has revealed that his Brazil team-mate Philippe Coutinho is likely to leave Liverpool in the summer if they fail to reach the Champions League.
The Reds finished sixth last season, missing out on Europe's elite competition.
Luiz, who now plays for PSG after leaving Chelsea for £50m last year, says that he expects Coutinho to make a move if Liverpool fail to qualify again. The 23-year-old Coutinho opted against a move away from Liverpool ahead of the 2015/16 campaign.
"Coutinho made the choice to stay at Liverpool without Champions League football this season. I don't think he will make that choice again,"  Luiz said.
"The best need to be playing with the best. Coutinho is the best midfield player in England right now. That is great for him, but when you play at that level the big clubs will notice you.
"If Liverpool don't qualify this season for the Champions League, I am sure he will be the most in demand player in Europe next summer."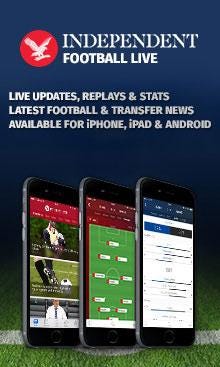 The Independent has launched a new football app! Live scores, in-game stats, breaking news, videos and push notifications are just some of the many features. Use the links below to download and get more from Indy Football...
iPhone
http://ind.pn/iphonefootball
iPad
http://ind.pn/ipadfootball
Android
http://ind.pn/androidfootball