The Manchester United manager-elect Louis van Gaal has said his attacking 4-3-3 philosophy is more important than individual talents in his teams and that his first task at any new club is to be sure players are willing to make their personal ambitions secondary to it.
Van Gaal, who was holding his first press conference since emerging as the lead contender for the Old Trafford job but refused to discuss United, is highly likely to be named as David Moyes's successor later this week, though United will not ask him to interrupt his World Cup preparations with the Netherlands.
With the final negotiations revolving around backroom staff, the 62-year-old also made it clear in a Fifa interview filmed five months ago that he only selects captains he can "live with", "click" with and "admire". Robin van Persie, with whom Van Gaal has developed a close friendship over two years in the Dutch camp, is now a stronger contender than Wayne Rooney, who had expected to lead the side before Moyes was sacked last month.
Which Premier League team was the best and worst value for money?
Which Premier League team was the best and worst value for money?
1/14 Manchester City

Per goal: £7.71
Per win: £28.56

* The Value League was compiled by VoucherCodes.co.uk. Cost per win/goal across the season calculated on the price of a season ticket, home shirt, scarf and also a pie and pint at each home game.

EPA

2/14 Chelsea

Per goal: £17.84
Per win: £51.13

GETTY IMAGES

3/14 Liverpool

Per goal: £16.51
Per win: £54.68

GETTY IMAGES

4/14 Stoke City

Per goal: £21.25
Per win: £57.37

GETTY IMAGES

5/14 West Brom

Per goal: £12.34
Per win: £75.78

Getty Images

6/14 Manchester United

Per goal: £24.59
Per win: £79.22

AFP/ GETTY IMAGES

7/14 Hull City

Per goal: £27.80
Per win: £79.43

Getty Images

8/14 Aston Villa

Per goal: £22.93
Per win: £84.07

GETTY IMAGES

9/14 Crystal Palace

Per goal: £38.25
Per win: £86.06

Getty

10/14 Tottenham

Per goal: £31.14
Per win: £84.94

GETTY IMAGES

11/14 Southampton

Per goal: £23.88
Per win: £95.53

Getty Images

12/14 Swansea City

Per goal: £17.22
Per win: £88.54

GETTY IMAGES

13/14 Cardiff City

Per goal: £28.19
Per win: £112.76

GETTY IMAGES

14/14 West Ham

Per goal: £33.20
Per win: £118.57

Getty Images
The "characteristics" of the captain are "very important for me," said Van Gaal, whose prospective new employers continue their efforts to secure Southampton's £27m left-back Luke Shaw. "I'm always choosing the captains. I have to live with them and give them more responsibility. I have to admire him also because of his personality, his identity. My captains are very professional, but also very ambitious and honest. You can see these qualities in the captains I have chosen.
"I have to click with my captains. I told Pep [Guardiola at Barcelona]: 'You have to be my captain.' He said: 'No, no.' I told him: 'I choose the captain and you understand the game how I understand the game'."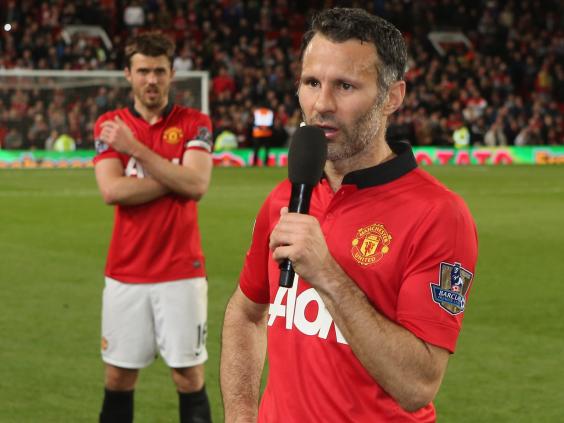 Significantly in the context of Ryan Giggs's future United role, Van Gaal said he would "always want to keep one coach from the existing staff" at a new club. At Bayern it was Herman Kerland. "I wanted to know who was coming through the youth system – and he said: "Thomas Müller, [Holger] Badstuber and [David] Alaba. So I let them train with the first team and then I decided where they were going to play."
He also said his "philosophy" has made him one of the world's great coaches. "You have to play as a team and not as individuals. That's why I'm always looking for the vision, then the team, and then which players fit in my system, a 1-4-3-3, because I'm always playing that. If a young player can do it, I select him. If it's an older player, it doesn't bother me. Age is not important."
Reuse content