BT Sport have confirmed that they will show Louis van Gaal's first match in charge of Manchester United, as their Premier League opening match against Swansea has been selected for the day's early kick-off on 16 August.
Van Gaal is set to begin his role as the United  manager on Wednesday, and he will do so in the knowledge that his first match at Old Trafford will screened to millions around the world, eager to see whether he is indeed the answer to United's current problems.
The sport broadcasters, who are heading into their second season of live Premier League coverage, will show United three time in the first 13 rounds, and they'll also show their rivals Manchester City as many times – plus the curtain-raising Community Shield at Wembley a week before the Premier League gets underway.
With United taking centre stage on BT Sport, Sky Sports will show their main title contenders all on the opening round, as Arsenal, Liverpool, Manchester City and Chelsea will all feature on Sky from 16-18 August.
Premier League 2014/15 kits: In pictures
Premier League 2014/15 kits: In pictures
1/20 Aston Villa

Santi Cazorla, Mikel Arteta and Mathieu Flamini of Arsenal launch the new Puma Arsenal kits at the Puma Store on Carnaby Street. The yellow shirt will be for away matches and the blue shirt for away cup matches

Getty Images

2/20 Aston Villa (Home)

A number of clubs have opted for the thin stripe design on this season's shirt, and Aston Villa appear to have followed suit.

avfc.co.uk

3/20 Burnley (Home)

Burnley's claret and blue shirt, sponsored by Puma, is a decent viewing on their return to the Premier League.

Burnleyfootballclub.com

4/20 Chelsea (Home)

After Chelsea's famous paint campaign last season, Oscar models the simple, horizontal stripe design for the royal blue home kit. A solid effort from Adidas, but a pricey one at £55 for a short-sleeved shirt.

Chelseafc.com

5/20 Chelsea (Away)

Reminiscent of their famous 1998 shirt - and the infamous 2008 one which they played in under Luiz Felipe Scolari - Chelsea have chosen the Brazilian style design for their away shirt.

Chelseafc.com

6/20 Crystal Palace (Home & Away)

Is it Barcelona or more Steaua Bucharest? Either way, Crystal Palace's new home shirt is a simple and smart piece of innovation from manufacturers Macron. Their away kit, however, looks suspiciously like Napoli's - whose kit is also made by Macron - away shirt from 2013/14.

cpfc.co.uk

7/20 Everton (Home)

Everton players James McCarthy, Tim Howard and Leighton Baines model the 2014/15 shirt, which marks the comeback of Umbro into the Premier League.

Evertonfc.com

8/20 Leicester City (Home)

Leicester City's return to the Premier League has been marked with this rather smart effort by Puma. Carrying a similar template to Italy's shirts can never go wrong.

Leicester City Football Club

9/20 Liverpool (Home)

Warrior's latest crack at the Liverpool home shirt is an impressive one indeed, marking a return to the red and white colourway as opposed to red and gold in 2013/14.

Liverpoolfc.com

10/20 Liverpool (Away)

Their attempt at designing a decent away shirt, however, continues to falter with this ultra-bright yellow and red mix.

Liverpoolfc.com

11/20 Liverpool (Third Kit)

Liverpool's questionable choice for a sache and hoop combo has come under-fire from fans.

Twitter (@LFC)

12/20 Manchester City (home)

The Premier League champions have unveiled their updated Nike shirt, with a black v-neck collar replacing the previous blue and white trim on the crew neck.

Manchester City FC

13/20 Manchester United (Home)

Featuring new sponsors Chevrolet, the large logo has attracted a mixed response from Red Devils fans.

TWITTER/MANUTD

14/20 Manchester United (Away)

Wayne Rooney in the new Manchester United away kit

MANCHESTER UNITED

15/20 Newcastle United (Away)

A silky silver shirt replaces the plain black version from 2013/14, and seems to suit the rather bright Wonga sponsor a lot better.

nufc.co.uk

16/20 QPR (Home, Away & Third Kit)

Perhaps one of the best looking shirts so far, QPR's horizontal hoop home shirt is a joy to behold. The decision to have an all-white away shirt is quite baffling, however, given that white is also included in the home, and the third kit is somewhat Sunday League-ish.

Twitter (@QPRFC)

17/20 Southampton (Home)

Southampton's home kit for 2014/15

saintsfc.co.uk

18/20 Stoke City (Home & Away)

Stoke kits for 2014/15

Twitter (@Stokecity)

19/20 Swansea City (Home & Away)

Swansea City 2014/15 kits

Twitter (@SwansOfficial)

20/20 West Ham (Home & Away)

West Ham kits for 2014/15

Twitter (@whufc_official)
Arsenal have been selected as the late kick-off on the Saturday when they host Crystal Palace, while Liverpool v Southampton will begin a Super Sunday that also includes Newcastle v Manchester City. To wrap up the first round, newly promoted Burnley will welcome Chelsea to Turf Moor, and Sean Dyche's side won't have to wait long before featuring on television once more as they face United in round three – which will be live on BT Sport.
A repeat of the Community Shield will feature on 13 September as BT Sport screen Arsenal v Manchester City, with the defending champions heading to the Emirates after appearing taking on Liverpool in a clash between last season's top-two – live on Sky Sports.
BT Sport will have the Merseyside derby between Liverpool and Everton on Saturday 27 September, while the North London derby on 27 September will see Arsenal and Spurs kick-off in the evening match on Sky Sports.
October will see United play their third match on BT Sport with Sky Sports serving up the all-London clash between Chelsea and Arsenal – where Arsene Wenger will be looking for revenge for last season's 6-0 mauling in his 1,000th match in charge, an Jose Mourinho's side will meet Van Gaal's United towards the end of the month which is also due to be screened on Sky.
November kicks off with a bang as Sky Sports will show the first Manchester derby of the season – providing they don't meet in the League Cup – with United meeting Arsenal later in the month. For BT, they will look to Liverpool's encounter against Chelsea at Anfield as their main draw for the month.
Sky Sports
AUGUST                                                                 
Arsenal v Crystal Palace, Saturday 16, 5:30pm
Liverpool v Southampton, Sunday 17, 1:30pm
Newcastle United v Manchester City, Sunday 17, 4pm
Burnley v Chelsea, Monday 18, 8pm
Everton v Arsenal, Saturday 23, 5:30pm
Hull City v Stoke City, Sunday 24, 1:30pm
Sunderland v Manchester United, Sunday 24, 4pm
Manchester City v Liverpool, Monday 25, 8pm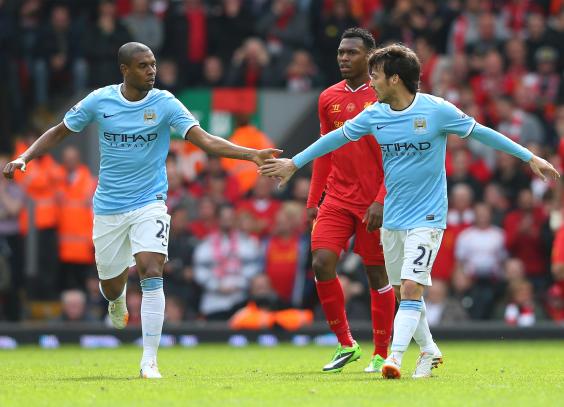 Everton v Chelsea, Saturday 30, 5:30pm
Tottenham Hotspur v Liverpool, Sunday 31, 1:30pm
Leicester City v Arsenal, Sunday 31, 4pm
 SEPTEMBER
Liverpool v Aston Villa, Saturday 13, 5:30pm
Manchester United v Queens Park Rangers , Sunday 14, 4pm
Hull City v West Ham United, Monday 15, 8pm
West Ham United v Liverpool, Saturday 20, 5:30pm
Leicester City v Manchester United, Sunday 21, 1:30pm
Manchester City v Chelsea, Sunday 21, 4pm
Arsenal v Tottenham Hotspur, Saturday 27, 5:30pm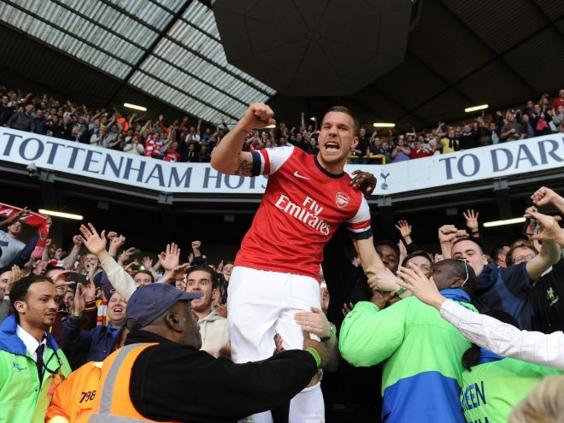 West Bromwich Albion v Burnley, Sunday 28, 4pm
Stoke City v Newcastle United, Monday 29, 8pm
OCTOBER
Aston Villa v Manchester City, Saturday 4, 5:30pm
Chelsea v Arsenal, Sunday 5, 2:05pm
West Ham United v Queens Park Rangers, Sunday 5, 4:15pm
Queens Park Rangers v Liverpool, Sunday 19, 1:30pm
Stoke City v Swansea City, Sunday 19, 4pm
West Bromwich Albion v Manchester United, Monday 20,  8pm
Swansea City v Leicester City, Saturday 25, 5:30pm
Burnley v Everton Sunday 26, 1:30pm
Manchester United v Chelsea, Sunday 26, 4pm
Queens Park Rangers v Aston Villa, Monday 27, 8pm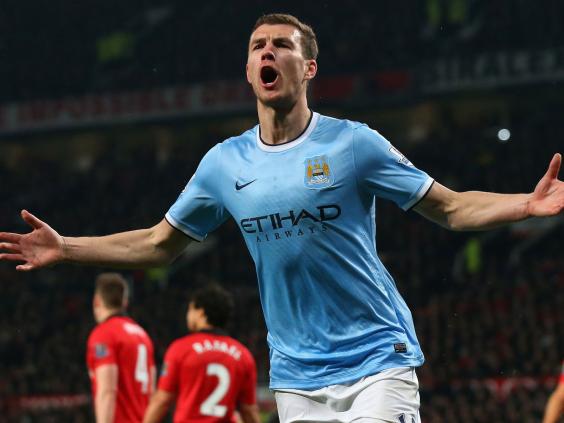 NOVEMBER
Manchester City v Manchester United, Sunday 2, 1:30pm
Aston Villa v Tottenham Hotspur, Sunday 2, 4pm
Crystal Palace v Sunderland, Monday 3, 8pm
Queens Park Rangers v Manchester City, Saturday 8, 5:30pm
West Bromwich Albion v Newcastle United, Sunday 9, 1:30pm
Swansea City v Arsenal, Sunday 9, 4pm
Arsenal v Manchester United, Saturday 22, 5:30pm
Crystal Palace v Liverpool, Sunday 23, 1:30pm
Hull City v Tottenham Hotspur, Sunday 23, 4pm
Aston Villa v Southampton, Monday 24, 8pm
Sunderland v Chelsea, Saturday 29, 5:30pm
Southampton v Manchester City, Sunday 30, 1:30pm
Tottenham Hotspur v Everton, Sunday 30, 4pm
BT SPORT
August
Manchester United v Swansea, Saturday 16, 12:45pm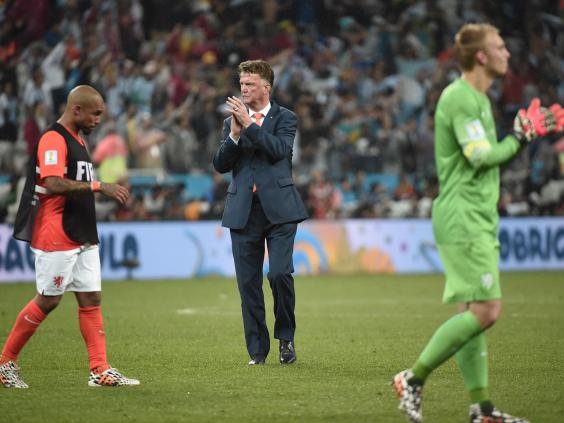 Aston Villa  v  Newcastle United, Saturday 23, 12.45pm
Burnley v Manchester United, Saturday 30, 12:45pm
September
Arsenal v Manchester City, Saturday 13, 12:45pm
Queens Park Rangers v Stoke City, Saturday 20, 12.45pm
Liverpool v Everton, Saturday 27, 12:45pm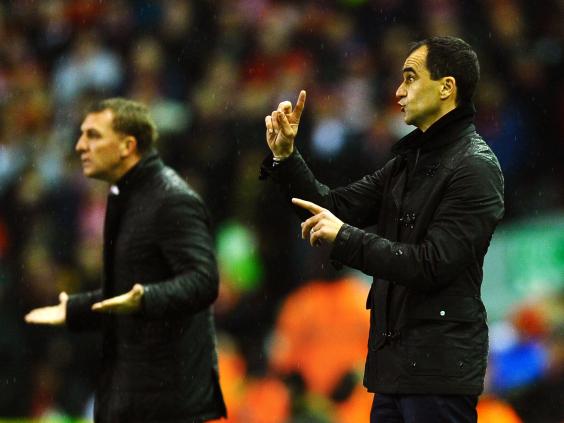 October
Manchester United v Everton, Sunday 5, 12.00pm
Manchester City v Tottenham Hotspur, Saturday 18, 12:45pm
West Ham United v Manchester City, Saturday 25, 12.45pm
November
Newcastle v Liverpool, Saturday 1, 12.45pm
Liverpool v Chelsea, Saturday 8, 12:45pm
West Bromwich Albion v Arsenal, Saturday 30, 12:45pm
Reuse content