It's an often-asked question: Who is the best player in the Premier League?
The answer you'll get will be different depending on who you ask and will be determined by a lot of factors - the team that person supports, they type of player they prefer, who had performed the best in a recent big game and so on.
Rather than tackle that question head on, we've decided to try and come up with a way to rank the Premier League's best and brightest; by looking at how influential they are.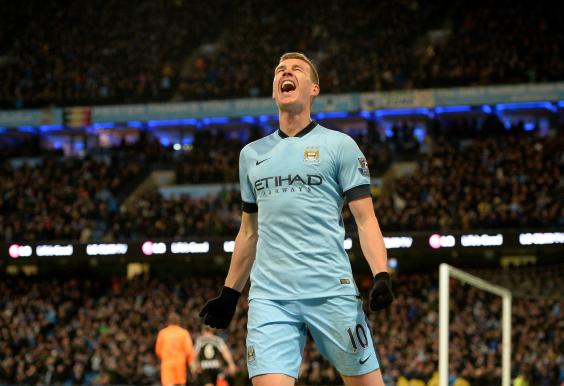 For example, if you were to name the 10 best strikers in the Premier League someone like Edin Dzeko would make the list ahead of Charlie Austin or Danny Ings; clearly Dzeko is a 'better' player who would start for maybe 15 teams in the Premier League if he were to make a move.
But with Dzeko starting just 12 games this season and scoring only four goals, and Wilfried Bony now at the club, someone like Austin is going to be more influential to the outcome of the division between now and the end of the season.
Austin has started 28 games this season scoring 16 goals and adding four assists; Queens Park Rangers have no chance of staying up if he gets injured.
This ranking attempts to find the men who will mean most to the league between now and the final day, 24 May.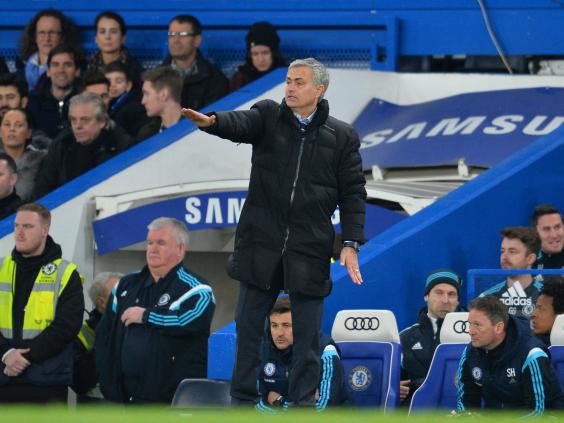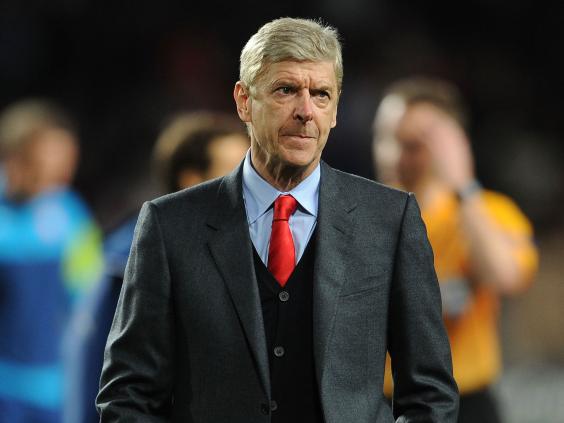 You'll notice that players from the mid-table clubs (Swansea, West Ham, Stoke, Crystal Palace, Everton, Newcastle, West Brom) have been omitted. Although players in these teams will have a bearing on the battles at both ends of the table - Palace have to play Sunderland, Hull, Chelsea, Manchester United and Liverpool - those teams have little to play for right now except positions within that mid-table group.
That could change in the coming weeks as teams win and lose - with that reflected in the rankings which will change weekly between now and then end of the season.
But as of right now, these are the 20 most important players in the Premier League...
Premier League player power rankings - 7 April
Premier League player power rankings - 7 April
1/18 19) Kelvin Davis

Like Tottenham, Southampton's tilt at the Champions League has just slowed in recent weeks. Ronald Koeman's men still boast the best defence in the Premier League and No 2 Kelvin Davis will have to fill the big gloves of Fraser Forster who is out for around a year.

Getty Images

2/18 18) Loic Remy

Has been crucial to Chelsea in the last couple of games, scoring two winning goals that earned the club six points. With Diego Costa facing a spell on the sidelines his stock could rise between now and the end of the season, but the Blues do have Didier Drogba to call upon if needed.

Getty Images

3/18 17) Harry Kane

Kane has arguably been the Premier League's best striker this season and is a shoe-in to win the Young Player of the Year award. He'd be higher on this list if Spurs had more to play for.

Getty

4/18 16) Daniel Sturridge

Sturridge continues to be bothered by his injury problems and is clearly way below 100 per cent. He only has five goals all season and after the defeat to Arsenal it seems as if Liverpool's chance at a Champions League spot has gone. The Reds will be desperately hoping that Manchester City will continue their poor form

Getty Images

5/18 15) Vincent Kompany

The City captain's form has fallen off a cliff this season and he looks a shell of his former self. Unfortunately for the blue half of Manchester, City's defensive options are truly limited. Kompany is high on this list because of City's terrible options at the back - Eliaquim Mangala is on his way to becoming one of the biggest transfer flops England has ever seen.

Getty Images

6/18 14) John Terry

Has played every minute of every Premier League game this season and has been the division's best defender. Chelsea still can't do without their captain even at the ripe age of 34.

Getty Images

7/18 13) Alexis Sanchez

Is enjoying one of the best maiden seasons in the Premier League ever. Sanchez, who scored another brilliant goal at the weekend, would be higher on this list but Arsenal have plenty of options on the wings. His absence would be a huge loss but the Gunners would just about be able to cope.

Getty Images

8/18 12) Wayne Rooney

Louis van Gaal finally conceding that his captain had to play up front has changed United's season and sparked a late title push. He has six goals in his last eight games and with United still to play at Stamford Bridge an upset is still on the cards.

GETTY IMAGES

9/18 11) Jordan Henderson

Henderson has stepped into Gerrard's shoes this season to become Liverpool's most important player. Rodgers' biggest mistake on Saturday was to shunt his best player into a right-wing back role where he was marginalised. If Liverpool want anything from this season he has to play in the middle.

GETTY IMAGES

10/18 10) Jake Livermore

At the start of the season Hull were predicted to be comfortably in mid-table, perhaps even push for a European place. They've been dreadful this season but Livermore has been one of their better performers all season. Injuries and suspensions to a raft of midfielders means he will take on a bigger role in the final weeks.

GETTY IMAGES

11/18 9) Sergio Aguero

Manchester City's downfall this season is directly linked to Aguero's injury back at the start of December. The stats speak for themselves: 19 goals in 20 games before the injury, four goals in 14 games since returning. He must get back to his best if City are to have any chance of defending their title - or even staying in the top four.

GETTY IMAGES

12/18 8) Jermain Defoe

He's not quite fired Sunderland to life the way some predicted when he arrived in January, but he is the Black Cats' biggest hope. Three goals since he arrived but they have come in games that have yielded seven points - Dick Advocaat needs more supply to his front man.

GETTY IMAGES

13/18 7) Christian Benteke

Weekends don't get much worse when you're down at the bottom, as all of Villa's rivals - except Hull - won their matches. Villa needed to beat QPR at home but could only manage a draw against their relegation rivals. After his brilliant hat-trick Benteke now has seven goals in his last four games - Villa will survive on his form alone.

Getty Images

14/18 6) Danny Ings

Burnley continue to frustrate their opponents but they are just not creating enough chances. Ings has been hailed for his performances this season but he has only nine goals all season and none since 11 February. If he can get three or so in the last seven games the Clarets will have a great chance of staying up.

Getty Images

15/18 5) Esteban Cambiasso

His legs aren't quite what they used to be but the veteran midfielder has been Leicester's most consistent performer all season, adding a touch of real class to a workman like side. Has popped with four goals this season as well, second only to Leonardo Ulloa who has not scored in the Premier League in 2015.

Getty Images

16/18 3) David De Gea

The Premier League's form goalkeeper all season long, De Gea's continued excellence has covered in a big way for what is a mediocre defence. He has been the great constant in a season of peaks and troughs for the rest of the squad. Victor Valdes has not played a competitive game in more than a year - if he was called upon who knows what the result would be.

GETTY IMAGES

17/18 2) Olivier Giroud

Olivier Giroud has been the biggest single reason for Arsenal's late title push. While Giroud was out between August and late November, a 15-point gap had opened up between Arsenal and Chelsea. Since making a scoring return in the defeat to Manchester United, Giroud has been on a tear, scoring 13 goals in 18 games - a period that has seen 14 wins, a draw and just three defeats. The gap is now just seven points.

Getty Images

18/18 1) Eden Hazard

We're not saying that Eden Hazard is the best player in the Premier League, but he is the only irreplaceable member of the Premier League leaders. Chelsea would be a shadow of the team without the Belgian. While Hazard's fellow attacking midfielders (Oscar, Willian, Juan Cuadrado) have combined to score just eight goals and provide 10 assists all season, Hazard has 12 goals and seven assists on his own. With Diego Costa out he is Chelsea's go-to guy.

Getty Images
Disagree with our rankings? Let us know in the comments below (and be nice, it's subjective after all)...
Reuse content