Manchester United striker Radamel Falcao has waved away fears that he is not up to the physical challenge of the Premier League - instead insisting he is enjoying it.
The Colombian, brought in on an expensive loan deal from Monaco that could become permanent at the end of the season, suffered an injury-hit start to the season but has become a regular in recent weeks, starting the last five.
He is yet to really fire as fans and pundits were expecting, with the knee injury still a concern to many; the 28-year-old has scored only three goals for his new club.
But Falcao says he is loving the style of football while his family are comfortable in their new city.
"It's more attractive than the French league," he told the Manchester Evening News. "Defenders are stronger and more aggressive.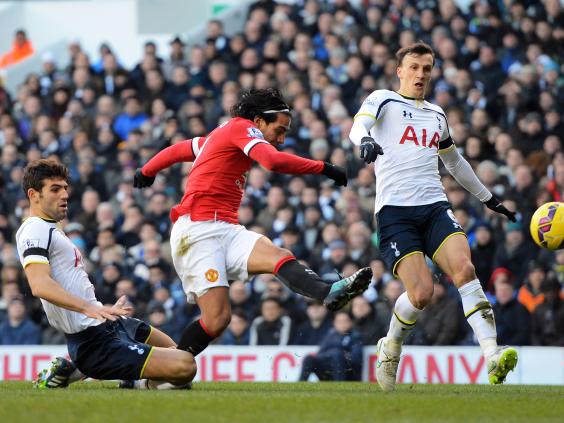 "In a good way. It's intense and, well, overall just more physical.
"My family are comfortable. We're enjoying life in Manchester and here at the club. The people have been great with me, with my family. We're happy and very grateful."
Falcao also said that he has settled in well to the dressing room.
"Right from the start, they welcomed me," he said of his team-mates. "They supported me and helped me with whatever I needed.
"They are a really humble group of players, really decent and, well, I was taken aback by how kind they've been.
"I'd say thank you so much for the way the fans have treated me. Then I'd want to wish them a happy 2015 and I hope that we can bring them some happiness."
Reuse content