Liverpool legend Jamie Carragher has told Raheem Sterling that he should "be embarrassed" when he next walks into training after telling the club he wants to leave this summer.
Liverpool have told the young forward that there is no prospect of him being sold, but with Sterling not prepared to sign a contract extension, Brendan Rodgers and the club's hierarchy must decide whether to cash in now or risk losing him on a cut-price deal next year.
But former Reds captain Jamie Carragher has told Sterling to get rid of his agent Aidy Ward and "keep his mouth shut".
"Raheem Sterling is a great kid. He's not some flash young kid. He's not loud, he's not in people's faces. He loves his football," Carragher said on Sky Sports' Monday Night Football.
Liverpool potential striker targets
Liverpool potential striker targets
1/7 Christian Benteke (Aston Villa, 24)

Appears to be Liverpool's primary target but after a brilliant end of season (11 in nine games) his value will have gone through the roof.

Getty Images

2/7 Alexandre Lacazette (Lyon, 23)

The French striker has had an absolute brilliant season for the title chasers, scoring 29 goals in just 33 games. However, he is now being linked with Champions League clubs across Europe.

Getty Images

3/7 Theo Walcott (Arsenal, 26)

This potential transfer seems to hinge on what happens with Raheem Sterling. But Walcott could be seen as a man to fill in up top and then move to the wing when Sturridge returns, although he too has a poor track record with injury.

Getty Images

4/7 Paul-Georges Ntep (Rennes, 22)

Able to play on the wing or up front, the exciting Cameroonian has bags of pace and an eye for goal. Not really prolific but could be a decent stop-gap who would still be in the first-team when Sturridge came back.

Getty Images

5/7 Stevan Jovetic (Manchester City, 25)

Clearly has great quality but has struggled with form and injury in his time at the Etihad, with just 11 Premier League starts in two seasons. Would be interesting to see him given a real chance.

Getty Images

6/7 Graziano Pelle (Southampton, 29)

Liverpool may be think twice about doing business with Southampton after getting burned for Adam Lallana and Rickie Lambert, but the Italian has shown he is a great target man with an eye for goal.

Getty Images

7/7 Jay Rodriguez (Southampton, 25)

Has now missed more than a year of action after last season's horror injury at Manchester City, Rodriguez was probably going to the World Cup before going down. Would be a huge gamble but if he is able to return to form it'd be worth the risk.

Getty Images
"He needs to change his agent. That's the one thing he needs to change. For a 20-year-old kid to be taking on Liverpool Football Club, there's nothing worse.
"Raheem Sterling will obviously move on at some stage. Brendan Rodgers has said he won't be leaving this summer but it looks like me that he's trying to force the club's hand."
Sterling still has two years to run on his contract at Anfield but recently turned down a new deal worth £100,000-a-week. He also gave an interview to the BBC where he denied being a "money grabber" and insisted he was motivated more by winning trophies.
Carragher admitted that whilst it may not be about money, Sterling has the chance to win trophies if he stays at Anfield.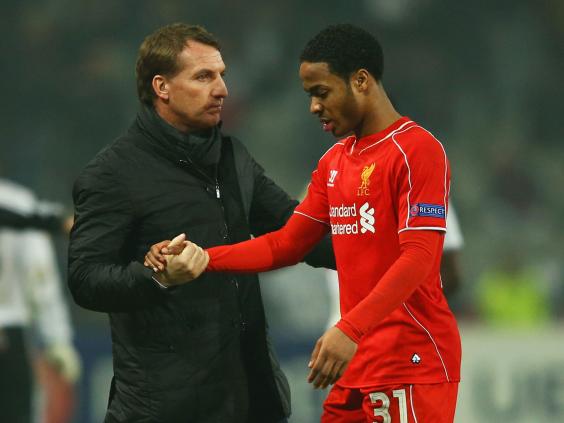 "It might not be about money, it could be about winning trophies or reaching the Champions League. If it's about trophies Liverpool were close to last year, and had a chance this year," added Carragher.
"He says it's not about money, that maybe he wants to move back down to London and compete for trophies.
"Last season at Liverpool he was fantastic. Liverpool had a chance at a trophy this season. Where was Raheem Sterling?
"If you want trophies and big money they won't be given to you, you have to earn them.
"What did Liverpool win this year? Nothing."
Carragher, who played 737 matches for Liverpool, also questioned Sterling's performances in the biggest matches.
"You've got to play well in big games. The semi-final against Aston Villa was the worst game I've seen in a big game from a Liverpool team. You want to win trophies – the semi-final is the biggest game in the season for Liverpool and Raheem Sterling did nothing.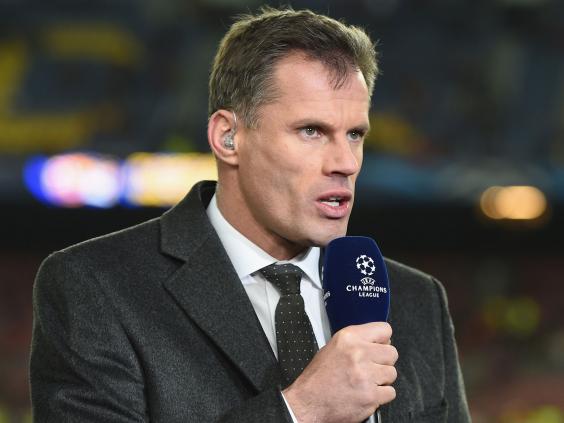 "If you want to win trophies you have to perform at the highest level. If you want to win trophies you have to deliver in the big games and he hasn't done that yet. Keep your mouth shut and get on with playing football. He'll move on in years to come but how will he be thought of for the rest of his career?
"You've got to think about how you will be thought of, as well as just your ability. And it's about time his agent stopped leaking stories, never mind the football club leaking stories."
Carragher added: "He doesn't need to move clubs in my opinion. For his football development, he needs to stay at Liverpool. He plays every week.
"I'd be embarrassed to walk into training tomorrow and show my face to everyone; even the lady on the reception."
Reuse content