There were plenty of new rules at Sunderland's training ground during Paolo Di Canio's short-lived reign, some of which related to the Italian's fastidious fitness regimes, others which appealed to his sense of authority and hierarchy.
One in particular was that academy players at the training ground could not use the large gym if there was even a single first-team player using the equipment. Although it was comfortably big enough to accommodate many players at the same time, those outside the first-team squad would have to wait until the last of their senior colleagues had gone.
Perhaps this was the kind of rule to which Di Canio, despite his reputation as a notoriously undisciplined player, was exposed as a young footballer. It was intended to project the first team as an exalted, aspirational group to be part of. In reality that was the very last thing the first-team squad felt like, with Di Canio lashing out constantly at players whom he felt had let him down. As for the rule restricting academy players using the gym, it was one of many that came across as impractical and served only to increase the  tension around the club.
As befits an old-school, hard-knocks Italian approach, the guilty pleasures of the English footballer were banned. There was no tomato ketchup with lunch in the training ground canteen and no sweet desserts either. While the club deny the suggestion that staff were forbidden from making eye contact with players on match-days, they accept that Di Canio prohibited any familiarity between staff and players.
When Di Canio took over from Martin O'Neill in March with the club fighting a relegation battle, he insisted on changing the seating plan in the canteen so that the players sat at round tables and were told they were expected to eat together rather than leave early.
What Di Canio was trying to do was foster a strong team spirit among the squad and, at the very least, he achieved that. The universal contempt for him, his constant haranguing and belittling of his players, proving to be one of the few uniting factors in a disparate squad made up of the survivors of the O'Neill regime and the mish-mash of summer signings brought in by director of football, Roberto De Fanti.
One source said that the abuse of his players had made Di Canio's position "untenable". "We are not talking about a group of prima donnas who can't accept criticism but they are human beings in the end. You can't systematically destroy players. If you think how outspoken he was about them in public, just think what he was like in private."
When Di Canio held an open meeting with his players at the training ground on Sunday afternoon, after the 3-0 defeat to West Bromwich Albion on Saturday, he told them that if the consensus was that they did not want him, they should tell the club and the likelihood was that he would be sacked. They duly obliged and led by the likes of John O'Shea and Wes Brown, a delegation of players informed the club's chief executive Margaret Byrne exactly that. Di Canio was sacked by Ellis Short over the telephone, just as the club's American owner, who has lived in London for the past 15 years, had dispatched his predecessor O'Neill.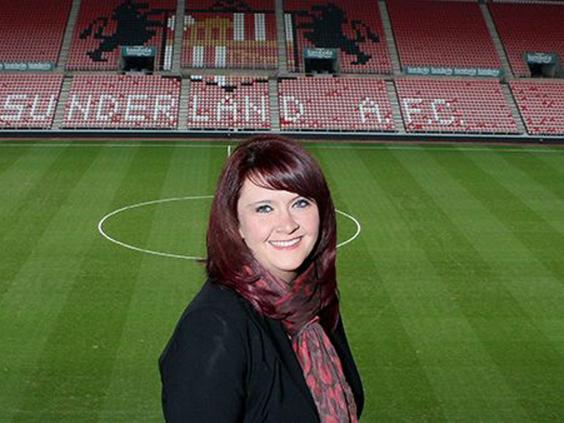 Piecing together the fragments of the Di Canio regime from those around the club in the aftermath of his dismissal, it appears he tried to build the kind of austere, highly regimented football set-up that would be familiar to Italian players of his generation and is completely alien to the modern Premier League footballer. He accomplished the two victories that saw Sunderland survive last season but very little else. In keeping with his strict control of players' diets, it was the Di Canio approach to have staff take regular blood and urine samples from players to keep track of their fitness. There has been a suggestion that players were also breathalysed at the training ground, although the club have denied that.
The club is run day-to-day by Byrne, at 32 one of the youngest executives in English football. Along with Marina Granovskaia, Roman Abramovich's trusted aide and a Chelsea director, and Karren Brady, West Ham's vice-chairman, she is one of the few women who hold senior positions at Premier League football clubs. A lawyer from Northern Ireland, Byrne worked her way up at Sunderland from her first appointment as club secretary in 2007. Byrne runs the day-to-day operation on behalf of Short and while he is the owner of the club, there is a belief around the club that she must take some of the responsibility for the Di Canio débâcle. Not least for her mystifying attempts to reject the overwhelming evidence pointing to Di Canio's fascist sympathies when he was appointed.
Byrne attempted to dismiss the outcry around Di Canio's political beliefs as "insulting", in spite of his appointment prompting the resignation from the Sunderland board of former foreign secretary David Miliband. At the end of the season, Byrne then oversaw, with director of football De Fanti, a transfer policy that, five games in, looks unpromising to say the least.
Short and Byrne have resolved to persist with De Fanti, whose own scouting team under Valentino Angeloni were brought in during the summer at the expense of the long-serving Pop Robson. At a club where change has traditionally been slow, the new approach was regarded as so radical that many in the academy, never particularly successful, feared their jobs would also soon be on the line.
Having embarked so decisively along the path set by De Fanti, a former agent who claimed to represent Nigel de Jong, the crashing failure of the Di Canio project has not deterred Sunderland. They consider De Fanti and Angeloni as completely separate to the Di Canio appointment and those two Italians have their trust.
For the time being, Under-21 manager Kevin Ball will be in charge as Sunderland take their time over the appointment of their third manager in six months. He is a comforting, popular presence within the club and among the fans. Everything, it has to be said, that Di Canio was not.
Six months at Sunderland: 14 signings
Sunderland brought in a total of 14 players during Paolo Di Canio's six months in charge (three on loan). A further 10 players have departed (three on loan).
Modibo Diakite  (Lazio, free)
Duncan Watmore  (Altrincham, undisclosed)
Valentin Roberge (Maritimo, free)
Cabral (Basel, free)
David Moberg Karlsson (IFK Gothenburg, free)
Vito Mannone (Arsenal, £2m)
Jozy Altidore  (AZ Alkmaar, £6m)
El Hadji Ba (Le Havre, undisclosed)
Emanuele Giaccherini (Juventus, £8.6m)
Ondrej Celustka  (Trabzonspor, season-long loan)
Charis Mavrias (Panathinaikos, £2.5m)
Andrea Dossena  (Napoli, free)
Ki Sung-yueng  (Swansea, season-long loan)
Fabio Borini (Liverpool, season-long loan)
Reuse content