Everton manager Roberto Martinez has warned Chelsea striker Diego Costa that he must adapt to the unique Premier League standards of 'ethics and cuture' if he is to successfully integrate himself into English football.
The £32m striker, signed from Atletico Madrid in the summer, struck twice as the Blues triumphed 6-3 at Goodison Park, but was booked in the second-half after taunting Seamus Coleman following the full-back's 67th minute own goal.
Tim Howard, the Toffees' goalkeeper, was also cautioned for the altercation which ensued.
While Jose Mourinho launched a strong defence of his star striker's actions at full-time, Martinez was more forceful with his post match comments.
"There are certain foreign players who come to the Premier League who need to understand the ethics and the culture," he said.
"The behaviour in the British game is unique. The last thing you want to see is disrespect from a player to another player and I am sure he will learn that very quickly.
"There is a real professionalism and respect in the league so you can understand why the players weren't happy with that, in the same way as trying to buy free-kicks with the way he plays."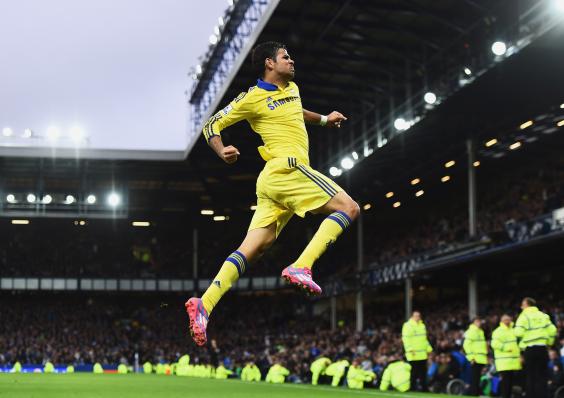 The Spain international has now scored four goals in the opening three Premier League games as Chelsea maintained their impressive 100% start to the new campaign.
Mourinho, who already felt aggrieved after Costa's booking for simulation against Burnley a fortnight ago, believes that the 25-year-old is being treated unfairly.
"To be chasing cards against a player who once more had good behaviour and was just here to play football is disappointing," said the former Porto and Inter Milan boss.
"At the end of the story, Diego is maybe the best player in the Premier League in the first three matches and he has two yellow cards - one against Burnley where he didn't simulate, it was a penalty, and one against Everton, when everyone was chasing him to get him in trouble. That is disappointing."
Reuse content