Everton manager Roberto Martinez has hailed Ross Barkley after his impressive display for England against Italy.
Roy Hodgson's Three Lions drew 1-1 with the Italians after Andros Townsend's equaliser cancelled out Graziano Pellè's first-half opener.
Meanwhile, the Toffees have endured an decidedly difficult Premier League campaign and are currently lying 13th in the table having finished fifth last season.
Despite his display for England during the week, Barkley has missed much of the season with a knee injury and has struggled to make his mark.
Martinez said: "Although he's a young man, I think Ross is already used to dealing with extremes. When he plays well, he's the best footballer England could have and when he has a bad game, it's the end of the world.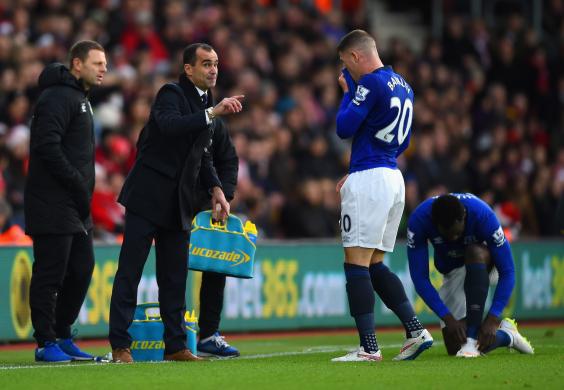 "I think what is true that Ross Barkley has achieved an incredible level of maturity this season. He's had to go through a period of difficulty the same way we have as a team.
"We are well-balanced around Ross. We know who he is and how good he is through good moments, through bad moments and we don't get carried away when the extreme surroundings affect comments about his performances.
"We are very much level-headed in that respect. We know how important he is for us and for the future of Everton.
"What I enjoy from Ross is he enjoys the responsibility and enjoys taking control of the big moments in games and he has an incredible technical ability which, with the physicality he has... you don't see many players in world football have those abilities.
"We are really enjoying seeing Ross growing. I think he's learned a lot. It didn't surprise me that he had a very good impact when he came on - he's a player who is ready to do that. I think he's going to benefit from this difficult season in the future."
Reuse content