Crystal Palace headed into Sunday's relegation showdown with Hull City knowing that a draw would keep them in the Premier League. But visiting Hull had to win, and the streets around Selhurst Park burbled with nerves and relegation battle nostalgia pre-game, the fans knowing that a desperate opponent is often the most dangerous. 
What those supporters didn't know was that Palace themselves were similarly desperate, digging deep to maintain their Premier League status. 
The feeling around Beckenham training ground was that this game needed to be settled inside the hour, but that wasn't simply to do with nerves and the fear of an Alamo-style ending. 
Yohan Cabaye was to be patched up for the game after an injury absence and deployed in a role that meant he wouldn't have to cover as much ground as usual.
James Tomkins, the central defender, would have an injection that would relieve of him just enough pain to take the field against the Tigers. 
Cabaye and Tomkins, it was feared, might not last 60 minutes. The latter had not trained fully in the week but took part - even in a walking brief - in positioning and set-piece drills so that he was fully prepared for how Hull would set up, and clued in on their weaknesses.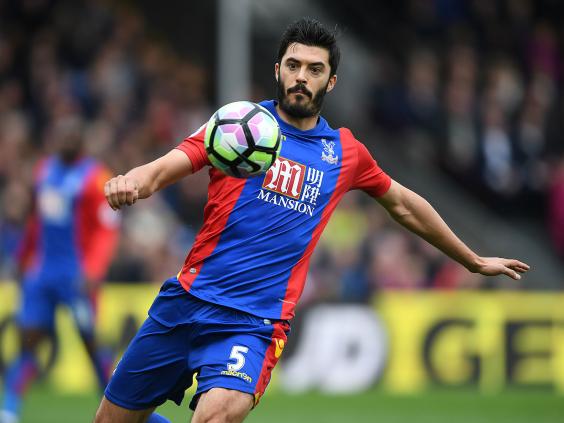 The dead ball exercises would prove vital as Palace kept the clean sheet they always knew would guarantee survival, but is was also key at the other end as Christian Benteke exploited the gap between defenders in Hull's zonal marking system for the crucial second goal - in a set play that had his coaches' fingerprints all over it. The attacking pattern work done during the week, which focused on stretching Hull's back three and getting behind their wing-backs, was similar to the strategy that beat Chelsea at Stamford Bridge recently and on Sunday it forced the visitors into a formation switch at half-time.
Fitness fears over Cabaye, who lasted 62 minutes, and Tomkins, who somehow endured 86, were not unfounded as both puffed heavily in the second half. But by the time they walked off the pitch, Palace were cruising. On their way to a 4-0 victory that makes this, by some measures, the pinnacle of Crystal Palace's history.
Next season will be the Eagles' fifth consecutive Premier League campaign, their longest run in the top flight in the 112 years since Edmund Goodman and friends founded the club and entered them into the second division south. 
Crowing about high points is not on the agenda, though, and real building will start here.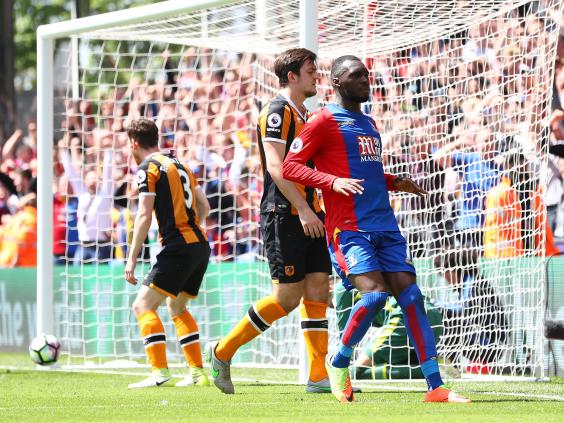 "The next level of the recruitment is critical to the team being more consistent and achieving more in the Premier League rather than a fight against relegation," said Sam Allardyce after the win.
"That's something we'll discuss in the future. The finance found by the owners in January was critical in this major escape we've achieved.
"Building for the future is the more enjoyable part. If you've got the label [as a firefighter], you accept it, but building for the future relieves the stress on you.
"I wouldn't want to keep fighting relegation at the end of every season. It's about building for the future and trying to make sure you're not in that position again."
And Palace's recruitment plans can now be moved forward.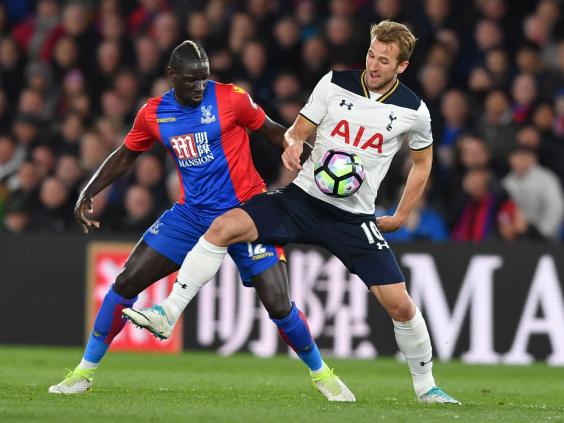 The most obvious transfer target is Mamadou Sakho, but Palace are realistic - rather than pessimistic - about the chances of signing him. Agents around the league know that teams are desperate for left-footed central defenders and thus Liverpool believe his asking price should start at £30m. That would count the Eagles out of the running. 
Central defence is not the priority it once was, with Scott Dann, Tomkins and the revitalised Martin Kelly impressing there. There is still likely to be an arrival, but Damien Delaney will stay for another season too so that if nobody fits the bill, the club can still enter the new campaign in good shape. 
Allardyce wants some more energy and youth in midfield. He would love to keep Cabaye, but if newly-rich Marseille can offer enough for the 31-year-old then he could well have played his final game at Selhurst Park. If so, at least he went out to a standing ovation. Fabian Delph is one player Palace are monitoring for that position and Soualiho Meité is another. 
Jermain Defoe is available on a free transfer this summer and Big Sam loves his former charge, but it is no secret that there will be plenty of interest in the 34-year-old striker. 
Wayne Hennessey is expected to be handed a new deal, along with club legend Julian Speroni, but another face will come in to compete with the Welsh international as Steve Mandanda returns to Marseille. 
It promises to be a busy summer for Allardyce, but this is the part he relishes. Having fought off the fire he gets to build his own project at Selhurst Park. After all that training ground work, it is what Palace can do with their chequebook that will define where the club heads now.
Reuse content