In the Being: Liverpool documentary made in the summer of 2012, there is a moment when Joe Cole appears by the team bus at the Melwood training ground with a child's car-seat in his arms. "This is for Raheem", he says to the camera, cracking the kind of joke that one imagines might have been made at his expense 13 years earlier by someone like Neil Ruddock.
It can be easy at times to forget how far Raheem Sterling has come in the space of two years or, indeed, how young he is. The problem with being a leading England footballer is that once you have established yourself as the great hope for the future the general mood is that there can be no turning back.
In a football nation that had more players to choose from, one that had a higher proportion of starters in top-six clubs than just a meagre 25 per cent – the figure quoted for English players in Greg Dyke's latest commission report – there would be less expectation on Sterling. Perhaps he would still be part of the Under-21s squad, playing the second leg of their European Championship play-off on Tuesday night.
But this is England 2014, where English Premier League talent is thin on the ground and Sterling has been on the fast-track since that summer two years ago when Brendan Rodgers took over at Liverpool. On Sunday night, he got his first taste of what the backlash feels like, and for a 19-year-old boy whose young life has been consumed with the climb up the ladder to be a professional footballer, it cannot have been pleasant.
Sterling was omitted from the England side to face Estonia on Sunday because, Roy Hodgson said, the player had felt he was tired and short of form. The understanding is that at no point did Sterling say he did not want to play in the Euro 2016 qualifier. He simply said that his legs had felt heavy after Saturday's training session. At no point did Hodgson claim Sterling did not want to play but nevertheless it has turned into his first minor drama as a leading English footballer.
If there is one thing the English sporting public do not want to hear from their elite footballers as they themselves contemplate the working week on a drizzly Sunday evening in October, then it is tiredness. Tiredness is the preserve of the strap-hangers on the Central Line, not footballers in chauffeur-driven Football Association cars. Tiredness is forbidden for 19-year-old prodigies.
By the time Sterling landed in London in the early hours of Monday, his Twitter mentions will have been brimming with  21st-century indignation: tales of demanding shift patterns, brutal early starts and thankless commutes. He retweeted a couple and added "excuse me for being human".
Now listening too.. Excuse me for being human omw home

— Raheem Sterling (@sterling31) October 12, 2014
It is the prerogative of the English football fan to remind those who represent their national team of their privileged position, and goodness knows, they do so assiduously. Sterling is expected to operate like an elite modern athlete, with all the high standards of performance and fitness that entails, while not offending opaque notions of sacrifice and patriotism. If that sounds impossible to reconcile then that is largely because it is.
He is young. He will learn that these occasional mass admonishments are the howls of frustration of a football nation that has suffered five decades of stultifying mediocrity and lashes out accordingly. It must be baffling for a teenage boy born in Jamaica who only knows the Twin Towers of Wembley as a pile of rubble he would ride his bike past. But, as with any bright young thing in the England football team, that is his inheritance – whether he likes it or not.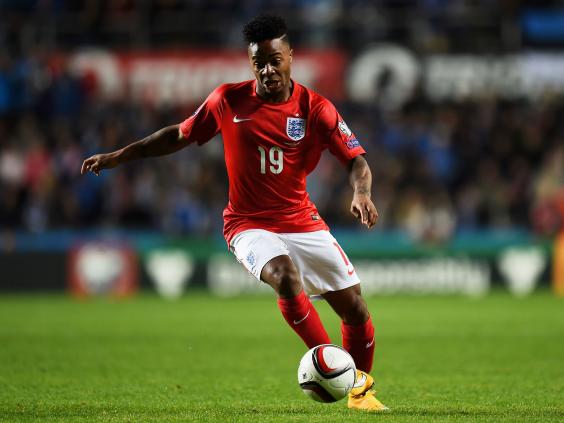 To borrow a phrase from Sven Goran Eriksson after the 2006 World Cup finals talking about a young Wayne Rooney: let's not ruin Sterling. His is going to be a bumpy ride, it always is with these child prodigies thrust into professional football at the age many teenagers are worrying about driving tests. After a stellar 20 months, this is Sterling's first time to feel the hard edge of public opinion and all because he gave a straight answer to a straight question from his manager.
There are similarities between a teenage Rooney and Sterling at the same age. Rooney was bewildered by the scrutiny and in press conferences struggled to move the discussion to ground on which he felt comfortable. He had to learn how to deal with it. His life with England is much more on his terms now. Next month, as captain, he will win his 100th cap at the relatively young age of 29 and within 12 months he well could have passed Sir Bobby Charlton's goalscoring record.
"I'm a strong believer in 'if it's going to happen it will'," Rooney said on Sunday night when asked about the magical 50 goals for England. There has been, of late, a degree of fatalism creeping into the way he talks, a glimpse, perhaps, of his way of dealing with the extremes that his life has thrown up – and the hard lessons he has had to learn along the way.
As for Sterling, he will walk away from this international week with a burn of resentment at the reaction to his plea for a rest. With time, he will recognise it as one of those rites of passage for an England international, a stage upon which the mood can change in an instant.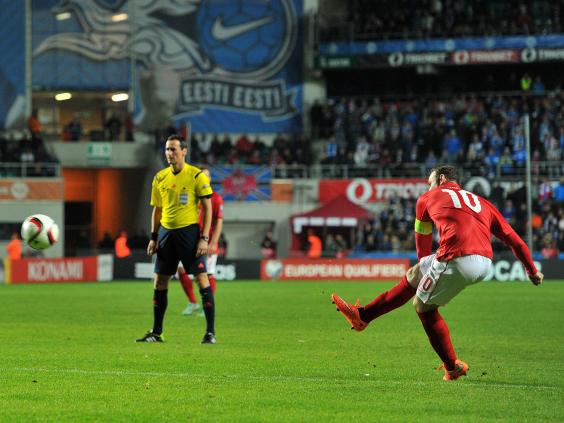 Next month he will watch Rooney walk on to the Wembley pitch to be presented with his golden century cap, and the hope is that it will spark something in Sterling that makes him believe he too could be doing the same in 10 years' time. And also the thought that whatever he must go through first, it will have been worth it in the end.
Beyond the feuds, Keane reveals a manager's lot
In less than a week since his new autobiography The Second Half was published, Roy Keane has managed to involve himself in feuds with Jose Mourinho and Harry Redknapp. The danger for him is that it will obscure a book that offers great insight into the modern manager's job and a public rehabilitation for a man who had started to look like damaged goods.
Keane had a disastrous time at Ipswich Town that did much to overshadow the achievement of his Championship-winning season at Sunderland, and cast him adrift with all those other out-of-work managers whose CVs go unread and phone-calls unanswered.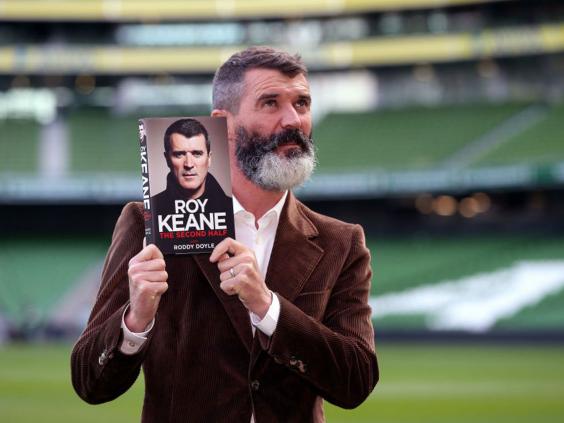 The Second Half does not attempt to deflect the mistakes Keane made at Ipswich but it does add a dimension to the man. Especially in his reflections on the small details of behaviour he observes, and there are scores of them.
There is the "humanity" which Keane perceives in David Moyes after Everton thrash his Sunderland team 7-1 and Moyes arranges for the two managers to meet privately afterwards so he can offer words of support. Or when Keane, out of work after leaving Ipswich, makes a soul-destroying appearance at an autograph fair where he is paid per signature. With sadness, he notices Denis Law there and thinks of his fellow former United great, "You shouldn't be here – you're better than this."
The feuding will do wonders for sales, but Keane must hope that the decision-makers in football take the trouble to read the book itself.
Reuse content