Samuel Eto'o has revealed that he hated his current boss Jose Mourinho until the two worked together at Inter Milan.
Mourinho left Chelsea in 2008 before joining Inter later that year, leading the Italian side to an unprecedented treble in 2009-10 before choosing to depart the club in favour of Real Madrid.
Eto'o joined the club in a player exchange deal with Barcelona, with Swedish striker Zlatan Ibrahimovic heading in the opposite direction. Despite playing out of position on the right of affront three, Eto'o prospered under Mourinho before he too left the club, moving to Russian side Anzhi Makhachkala.
It was during their time together at the San Siro that the Cameroonian striker's opinion of Mourinho changed dramatically, but his original opinion came during Mourinho's rivalry with Barcelona while Eto'o was with the Spanish club.
"Before meeting at Inter, we didn't know each other personally, so our relationship was tense," Eto'o said when speaking to The Sun. "I even said one time that I'd never play for a club where Jose was coach.
"But God knows best. He wanted to show me that I was wrong and today Jose is a friend. Now he's my coach again."
Chelsea signed Eto'o towards the end of the summer transfer window for £7m after Anzhi were keen to offload the 32-year-old from their extensive wage bill. The move came after the Blues accepted defeat in their attempts to sign Manchester United striker Wayne Rooney, although they could return for the 27-year-old next summer as Eto'o is on just a one-year contract.
Eto'o's former team-mate at Anzhi Roberto Carlos spoke out this week that although he liked Eto'o, he did have the ability to be a damaging influence on a dressing room, and warned Chelsea that they might be in for more than they bargained for.
"I've known Eto'o since I was 16, and from that time on he's always been a good guy who I've liked a lot," Carlos told Brazilian newspaper Globo.
"He's a good person, but there a part of him that thinks 'I, and not the group', which is really damaging.
"When a footballer, instead of playing, is interested in signing players who are his friends... it's confusing and strange.
"He did everything at Anzhi, except play football.
"I came to the club and in my first year we finished in the top five.
"We managed to professionalise the team. In the second year, we signed Eto'o and I had control of the team - I organised the players and worked with the coach. I put Anzhi among the best.
"With the arrival of Eto'o, with the values of everyone involved, I had some little problems in the dressing room and had to talk to the Russian players and explain why Eto'o was there.
"However, a moment arrived when Eto'o thought to interfere with my work, to control the club, taking my position and that of Guus [Hiddink, the coach].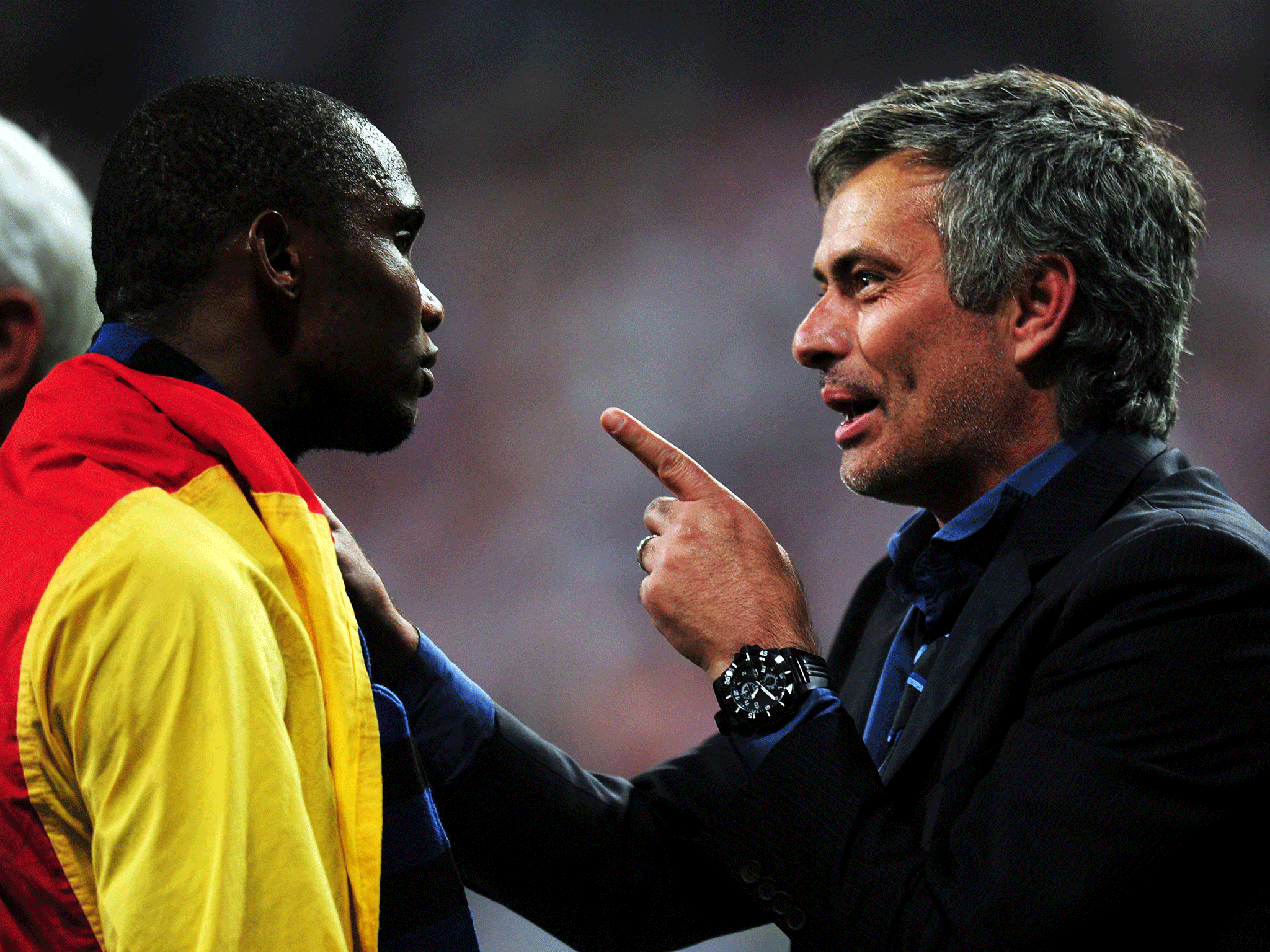 "We talked about one thing, and then he went to the players and talked about another. That stressed me out and I warned that I would pack my bags and go.
"No one believed me because I had a four-year contract. But then I called Anzhi and came to an agreement."
Mourinho will be hopeful that Eto'o will provide more goals than controversy this season though, having decided to bring him in to provide competition for the inconsistent Fernando Torres and Demba Ba, who had appeared to be on his way out of the club until 20-year-old striker Romelu Lukaku was allowed to join Everton on a season-long loan.
Reuse content