Sergio Aguero became only the fifth player to score five goals in a single Premier League match.
The Manchester City striker scored his five goals in a blistering 20 minute spell that saw the side fight back having gone a goal down to Newcastle.
Aguero, last season's top scorer, hadn't scored a Premier League goal since the win over Chelsea in mid-August before breaking out.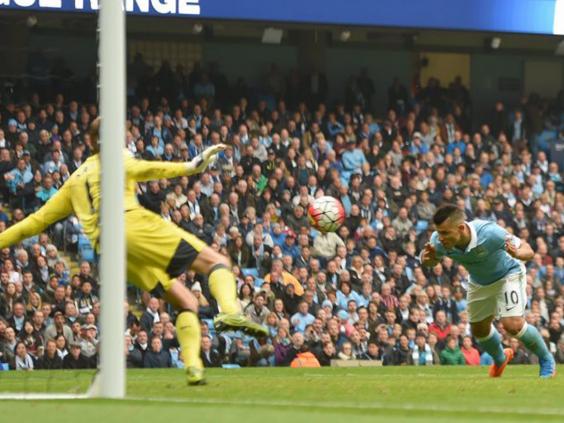 His first came just before half-time before he scored two in a minute, on 49 and 50 minutes, and two more on 60 and 62 minutes.
Kevin De Bruyne also scored for City as Newcastle fell apart early in the second half.
Aguero was withdrawn by Manuel Pellegrini after 66 minutes.
Andy Cole was the first to achieve the feat in the Premier League era while playing for Manchester United in a 9-0 win over Ipswich at Old Trafford in 1995.
Alan Shearer scored five goals, two of which were penalties, during a Newcastle win over Sheffield Wednesday in 1999 at St James' Park.
Tottenham striker Jermain Defoe reached the five-goal tally in a 9-1 demolition of Wigan Athletic at White Hart Lane in 2009.
Dimitar Berbatov was the last man to do it when he scored five, also at Old Trafford, as United beat Blackburn Rovers 7-1 in 2010.
Reuse content