Manchester City rely too much on Sergio Aguero
The reigning Premier League champions saw any realistic hopes of retaining their title disappear in the 2-1 defeat to Crystal Palace - a situation that has produced a heap of lessons for Manchester City to learn. But they can start by addressing the over-reliance on Sergio Aguero. The Argentinian started in attack alongside Eden Dzeko, but rather than cross the ball, Manuel Pellegrini's side constantly went down the middle. They were predictable and one dimensional and Crystal Palace knew how to deal with it. With so much talent assembled at Manchester City, looking to one player (particularly one without a goal now in six games) is unbelievable.
Raheem Sterling wouldn't get into the Arsenal team
For all the noise Sterling has been making about his future, during Liverpool's defeat to Arsenal the youngster showed he is nowhere near the finished article. It was a frustrating afternoon for the 20-year-old in which he made numerous wrong decisions and struggled to open up Arsenal's defence. At the other end, Alexis Sanchez, Mesut Ozil, Olivier Giroud and Santi Cazorla were running rings round the Liverpool defence. Despite the Gunners being among those linked with a move for Sterling, it's impossible to see how he would force his way into the team at the Emirates.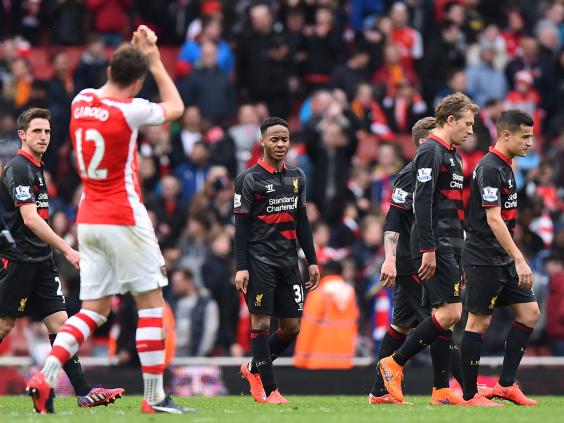 If only Arsenal started better
Arsenal are enjoying a sensational run of form that has seen them win 10 of their last 11 league games. It's title winning form - had they not faltered in the early stages of the campaign. Not only are Arsenal winning, they also have a squad that should be. Olivier Giroud looks like one of the best strikers in the league, Mesut Ozil and Alexis Sanchez would get into any side in Europe, the defence looks stable and there is real strength in depth. Those on the bench on Saturday included three England internationals in Kieran Gibbs, Danny Welbeck and Theo Walcott. Gabriel Paulista came on for Laurent Koscielny and Tomas Rosicky was unused.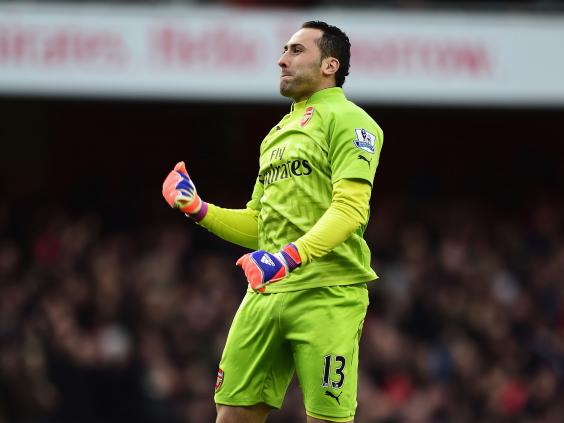 Jermain Defoe worth every penny
Defoe might have scored just three goals since joining from Toronto in a big-money deal, but they've been crucial. His wonder strike was the difference in the Tyne-Wear derby, his goal ensured a point at Swansea and he scored in Sunderland's previous win before Sunday, a 2-0 victory over Burnley. That's seven points the Black Cats would arguably have failed to collect had they not signed the former England international - which had they not, would have put them level with bottom of the table Leicester.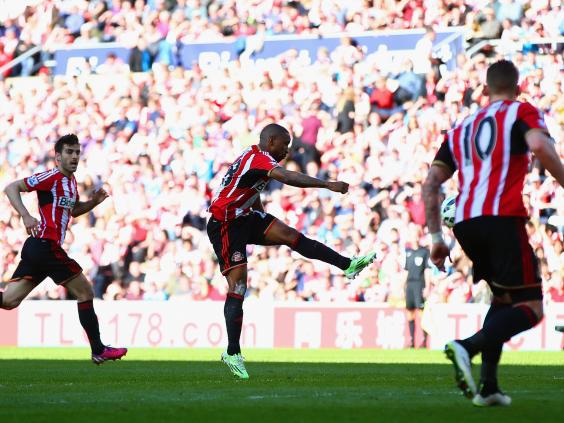 Chelsea are still not playing well
Chelsea won yet again on Saturday despite not playing particularly well. Their 2-1 win over Stoke continues their run of failing to win a league game by more than a single goal since putting five past Swansea in mid-January. Winning despite playing poorly is what championship winning teams do, but with a tricky west-London derby with QPR followed by games with Manchester United and Arsenal, playing poorly at this stage of this season could equally be the sign of chokers in waiting.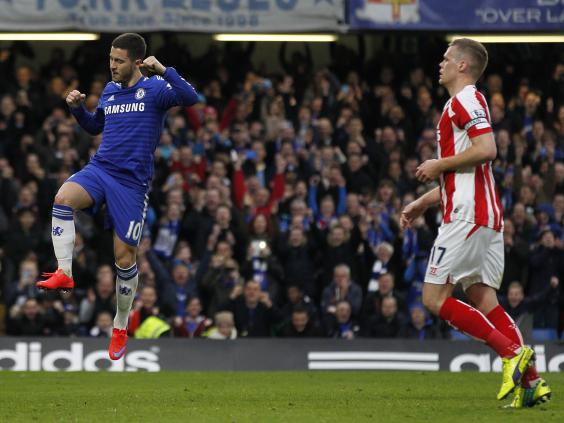 Louis van Gaal is enjoying Manchester United's rivalry with Liverpool
It was another good weekend for Manchester United as they extended the gap between themselves and those chasing the Champions League qualification places. Speaking in the aftermath of his side's 3-1 win over Aston Villa, Van Gaal seemed to take particular delight in Liverpool's problems. "It is still a rat race but we have given a blow to Liverpool," said the Dutchman. The Manchester United fans haven't always been sure what to make of the former Netherlands coach, but they'll warm to him much quicker if he grasps the importance of United's fiercest rivalry.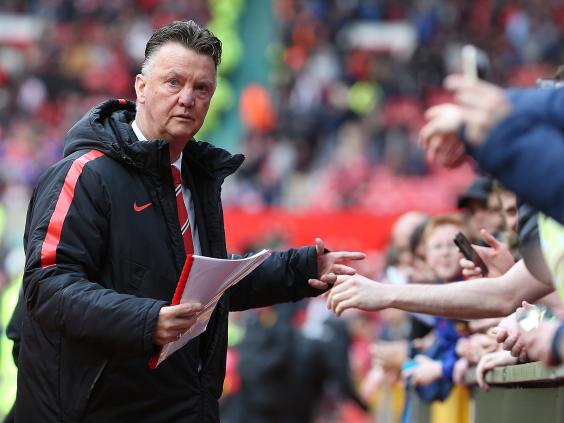 The relegation battle is where the real excitement is
Chelsea still have a healthy lead at the top of the table and the battle for the top four appears to have been settled. However this weekend saw the relegation battle come to life with the bottom two sides, QPR and Leicester, picking up three points and the other side in the relegation zone, Burnley, drawing with Tottenham. Aston Villa, Hull and Sunderland (despite their win over Newcastle) are well and truly in the scrap and this weekend's results proved nothing can be taken for granted.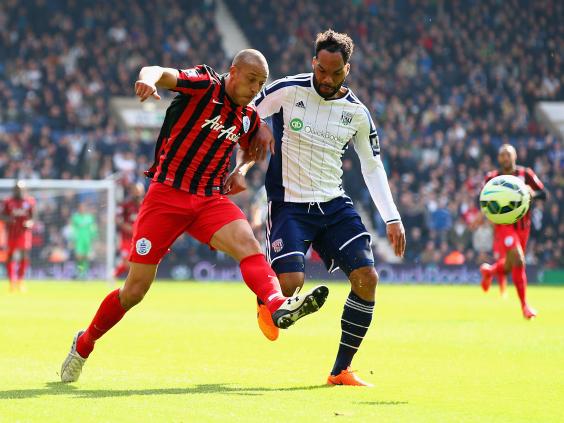 The best goal of the weekend was Charlie Adam's effort
The Premier League's claim of being the best division in the world can at times seem a little hollow, particular when the world's two best players play in Spain and the German league continued to be a beacon for putting fans first. But the multitude of goals of the highest order scored this weekend made it difficult to argue that there is a better league to watch. But which was the best?
We put it to a vote and Charlie Adam came out on top as you can see from the results above.
Reuse content