The survival rate of a newly promoted club in the Premier League is almost as bad as a lion being chased by an American dentist. But with the new, almost absurdly lucrative TV deal kicking in at the end of this season, the rewards for those who can stay up will be enormous.
In May, Queens Park Rangers earned more than £64m in television fees, prize money and collective commercial contracts for a season of utter ineptitude that saw them finish last.  With the new £5bn television deal that comes into force next year, the team that finishes bottom in May 2017 could expect to make £99m. Not since the Premier League came into being has it been so critical to stay in it.
Nobody in Norwich, Watford and especially Bournemouth, with its folk memories of bucket collections and beginning the 2008-09 season in League Two with a transfer embargo and a 17-point deduction, will be talking about relegation.
Bournemouth are where Barnsley were in 1997 or Bradford two years later or Wigan in 2005. They are where nobody expected them to be and where they have never been in their history.
Paul Jewell managed the last two of those clubs. Against every expectation he kept Bradford and Wigan in the Premier League. "The hardest decision you have to make is whether you stay true to the team that got you there," he said. "Do you sacrifice some of the togetherness that won you promotion or do you stick with the lads, knowing that once that transfer window shuts it's a long way to January?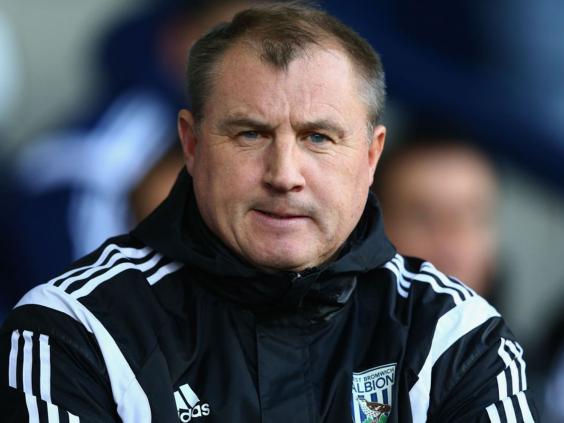 "At Bradford and Wigan, the team that started in the Premier League was more or less the team that had won us promotion," he added. "There was really something about them. When I went to Derby County to try to keep them up, it was hopeless because there was no character anywhere in that dressing room."
Jewell could add that once he left Bradford, those instincts went with him. His chairman, Geoffrey Richmond, was left to indulge in what he called "my six weeks of madness" that brought Benito Carbone and Stan Collymore to Valley Parade at ludicrous expense to doom their second season with the big boys.
Of the three promoted teams, Norwich, who have the greatest resources, have followed Jewell's instincts to stick with what you know. As befits owners who got through four managers in winning promotion and appointed a fifth, Quique Sanchez Flores, once they had reached the Premier League, the Pozzo family at Watford have been rather more adventurous.
The money may be vast but it also evaporates quickly. Crystal Palace earned £20m from their season in the Premier League in 2004-05 but hours after their chairman, Simon Jordan, had savoured victory over West Ham in the play-off final to make the step up, he had agreed £7m of additional payments.
Some were bonuses for his management staff – the manager, Iain Dowie, received a 500 per cent pay increase. The rest were contractual payments triggered by Palace winning promotion.
The wage bill rose by £7.2m that summer while Dowie spent £6m on transfers. A further £500,000 went to agents. As he remarked with a certain weary elegance in his aptly titled memoir Be Careful What You Wish For, Jordan said: "But, of course, I had the priceless kudos of owning a Premier League club."
Premier League end of term report
Premier League end of term report
1/20 Arsenal - B

Progress through the year: European studies remain a disappointment but marked improvement in English classes, albeit after initially sloppy work meant top of the class was no longer attainable.
Specific areas that need improvement: In front of goal. A side that was once freescoring now frequently struggles to put away chances with Olivier Giroud the serial offender.
Star pupil: Francis Coquelin. Something of a late developer but has become a key figure in the side's new defensive assurance since November.
Must do better: Aaron Ramsey. After some real progress last year has frequently flattered to deceive this time around – and needs to curb his tendency to show off in class.
Don't come back next term: Theo Walcott. Little discernible improvement in his work over the last few years. Frequently looks lost in class. A summer move away might benefit all parties.
Perfect new arrivals: Monaco duo Geoffrey Kondogbia and Aymen Abdennour

Getty Images

2/20 Aston Villa - F for Paul Lambert, B for Tim Sherwood

Progress through the year: No longer the supply teacher, headmaster Tim Sherwood has shaken up Paul Lambert's moribund team, bringing Christian Benteke back to life, and a Cup final awaits.
Specific areas that need improvement: To build on his bright start, Sherwood requires new players, notably a left-back, central midfielder and striker.
Star pupil: Fabian Delph. Priceless drive and dynamism; his new deal in January was pivotal
Must do better: Charles N'Zogbia. Flashes of quality under Sherwood but still an underachiever
Don't come back next term: Andreas Weimann. Slipped down pecking order with Jack Grealish's emergence
Perfect new arrival: Benteke staying would be Villa's best business this summer

Getty Images

3/20 Burnley - B

Progress through the year: We are very sad that Burnley will be leaving us at the end of term, nobody could have tried harder. What they lacked was quality.
Specific areas that need improvement: Burnley's final 11 games saw them score two goals. Given that they conceded only nine in those matches, it is the reason they were relegated.
Star Pupil: Dean Marney: His cruciate ligament injury in February deprived his side of their best midfielder and captain.
Must do better: Lukas Jutkiewicz: The striker cost £1.5m from Middlesbrough (a lot for Burnley). He did not manage a single goal.
Don't come back next term: Danny Ings: His contract is up, although many at Turf Moor doubt he is good enough for Liverpool.
Perfect new arrivals: Daryl Murphy: Scored 27 times for Ipswich and Burnley will need firepower to replace Ings.

Getty Images

4/20 Chelsea - A

Progress through the year: Deservedly top of the form, after shrewd summer recruiting, but triumph tarnished by increasing boorishness of Jose Mourinho. European failure exposed limitations.
Specific areas that need improvement: More depth so Mourinho can rest key players
Star pupil: Eden Hazard. Even when team became functional he provided style as well as penetration
Must do better: Juan Cuadrado. Quiet start, but should be settled next season, so no excuses.
Don't come back next term: Filipe Luis. Move not worked out, and even Chelsea don't need a £16m reserve.
Perfect new arrival: For one of the youth players to become a regular.

Getty Images

5/20 Crystal Palace - D until Christmas, then B

Progress through the year: Disruption caused by Tony Pulis's untimely departure made life difficult for Neil Warnock, who left after Boxing Day. Alan Pardew brought about outstanding transformation.
Specific areas that need improvement: Still too few clean sheets despite goalkeeping heroics and Scott Dann's solidity. More consistency from the flair players.
Star pupil: Dann edges it but needed better support.
Must do better: Fraizer Campbell. Injured recently but too few goals beforehand.
Don't come back next term: Jerome Thomas, Paddy McCarthy, Adrian Mariappa, Yaya Sanogo.
Perfect new arrivals: Kieran Trippier (Burnley), Charlie Austin (QPR).

Getty Images

6/20 Everton - B

Progress through the year: Minimal. Until the club's elimination from the Europa League, Everton had no momentum. It was April when they first won back-to-back league matches.
Specific areas that need improvement: The midfield that drove Everton to fifth place last May seems stale and tired.
Star pupil: Phil Jagielka: Began the season wondering if he would play for England again. He did and led Everton's back-four manfully.
Must do better: Ross Barkley: Second season syndrome plus the need to recover from injury meant a low-key campaign.
Don't come back next term: Antolin Alcaraz: The faith his manager, Roberto Martinez, has in the centre-half is touching – but utterly misplaced.
Perfect new arrival: Tom Cleverley: Long wanted to replace Gareth Barry at Goodison but will the Tim Sherwood regime at Villa offer him more?

Getty Images

7/20 Hull - E

Progress through the year: After much early promise we are sorry to say that Hull have slipped back into bad habits. Their attendance goes to pot later in the year.
Specific areas that need improvement: We do not understand why Hull have so many absentees. Attendance remains a problem.
Star pupil: Dame N'Doye, joined the class late but has impressed everyone with his application.
Must do better: Abel Hernandez, made such a good start to the term but has failed to match that standard recently.
Don't come back next term: Allan McGregor, Allan has unfortunately struggled with the top set and was dropped down a level for his own good.
Perfect new arrival: Petr Cech, could stop the goals that would stop the end of term worries.

Getty Images

8/20 Leicester City - A

Progress through the year: September's 5-3 win over Manchester United appeared a false dawn until doomed-looking Foxes suddenly, and thrillingly, blossomed as a top-flight team with six wins in seven matches
Specific areas that need improvement: Need to strengthen in full-back slots; Nigel Pearson might belatedly see the benefits of good PR
Star pupil: Esteban Cambiasso. Argentine veteran's experience, intelligence and attitude have been crucial
Must do better: Danny Drinkwater. 2014 player of year has struggled with step-up
Don't come back next term: Paul Konchesky and Matthew Upson's top-flight days are numbered
Perfect new arrival: Robert Huth on permanent deal after huge impact on loan.

Getty Images

9/20 Liverpool - C

Progress through the year: Negligible. Failed in the Champions League and failed to requalify for the competition but there was some exhilarating football in the first three months of 2015.
Specific areas that need improvement: The inability to properly replace Luis Suarez and the injuries to Daniel Sturridge meant Liverpool's leading scorer is Steven Gerrard with eight.
Star pupil: Philippe Coutinho: Before Liverpool's transfer committee began shelling out £40m for Dejan Lovren and Lazar Markovic, they paid Inter £8m for a gem of a footballer.
Must do better: Adam Lallana: His goal in Gerrard's farewell to Anfield obscured what has been a deeply disappointing time on Merseyside.
Don't come back next term: Mario Balotelli. Obviously.
Perfect new arrival: Mattia Perin: Simon Mignolet needs to be replaced in goal. At the very least he needs to be challenged. Perin is 22 and at Genoa they speak of him as the new Buffon.

Getty Images

10/20 Manchester City - C-

Progress through the year: Gone backwards: Made as feeble a defence of their title as they did the last time they were champions. Once more expensive also-rans in the Champions League.
Specific areas that need improvement: The defence has been a mess. Kompany and Zabaleta, the linchpins of two titles, were well below par. Paying Bacary Sagna £5m was not the answer to any kind of question.
Star Pupil: Sergio Aguero: Four goals v Tottenham, three v Bayern Munich and 31 in all. One of the best four strikers in the world.
Room for improvement: Eliaquim Mangala. For a central defender new to the Premier League, he had a poor season. For one that cost £42m, it was disastrous.
Don't come back next term: Yaya Toure. He got his birthday cake (eventually), he got a four-year contract and he still played as if he would rather be somewhere else.
Perfect new arrival: Pep Guardiola. Failing that, the kind of big name star they failed to sign last summer. Paul Pogba from Juventus would be a start.

11/20 Manchester United - B

Progress through the year: Some. Improved from seventh place to fourth. Or put another way, produced their second-worst league performance since 1991. And at a vast cost in transfer fees.
Specific areas that need improvement: Away form; the biggest football club in the world failed to win at Sunderland, Burnley, Leicester, West Brom, Aston Villa, Stoke and West Ham.
Star pupil: Michael Carrick: At the age of 33, Louis van Gaal has made him the central midfielder everyone thought he might become under Sir Alex Ferguson.
Must do better: Angel Di Maria: The curse of being the most expensive Premier League footballer (Torres, Shevchenko, Veron) has now claimed the Argentine who would be United's worst signing were it not for….
Don't come back next term: Radamel Falcao. It is amazing how little £265,000 a week gets you these days. The Colombian is not the player he was before his knee injury and will not be getting a second chance.
Perfect new arrival: The arrival of Gareth Bale to drive Manchester United forward would make everyone forget about David De Gea going to Madrid.

Getty Images

12/20 Newcastle - F

Progress through the year: We find it difficult to explain the deterioration in Newcastle's attendance and attitude since Christmas. Newcastle have given the distinct impression they no longer want to even be here.
Specific areas that need improvement: Goalkeeping, defending, creating goals, scoring goals, discipline, player recruitment, player retention and relationship with fans.
Star pupil: Ayoze Perez. Without his goals Newcastle would already be dropping down a set.
Must do better: Just about all of them but specifically Mike Ashley and Lee Charnley.
Don't come back next term: Just about all of them, save for Perez, Daryl Janmaat and Jack Colback.
Perfect new arrival: A goalkeeper, four defenders, four midfielders, two forwards and a new owner.

Getty Images

13/20 QPR - F

Progress through the year: A ghastly season with potentially disastrous financial consequences. Most of the genuine players were past their best, the rest were dilettantes and mercenaries. Never had a chance.
Specific areas that need improvement: With Green and Austin set to leave, everywhere
Star pupil: Charlie Austin: Rangers would have been down by Christmas without him.
Must do better: Too many to choose from.
Don't come back next term: Shaun Wright-Phillips. Sums up excesses of Fernandes era.
Perfect new arrival: Young, hungry loanees, like Alex Pritchard (Tottenham).

Getty Images

14/20 Southampton - B+

Progress through the year: Expected to be relegated, finished in sight of the Europa League. Ronald Koeman, and Saint's scouting network, have had a superb season despite late fade.
Specific areas for improvement: Goalkeeper if Forster is out until 2016 Star pupil: Toby Alderweireld. Loan signing from Atletico provided defensive poise and experience
Must do better: Emmanuel Mayuka. Even before injury finished his season the 24-year-old was struggling to make an impact.
Don't come back next term: Joos Hooiveld. Did well in the promotion season, but Premier League too great a step up.
Perfect new arrivals: Make Alderweireld's loan permanent, get Jay Rodriguez back from injury.

Getty Images

15/20 Stoke - B-

Progress through the year: Steady if unremarkable. Set a modest target of bettering last year's marks (50 Premier League points, a club record) and did so, just.
Specific areas that need improvement: Fewer goals conceded but must hit the target more often in the scoring department.
Star pupil: Bojan Krkic. The Spanish sparkler has been excused Games since January but won a string of gold stars before that.
Must do better: Philipp Wollscheid. On-loan Beyer Leverkusen defender flunked too many key tests.
Don't come back next term: Wilson Palacios: £8 million midfielder was absent all season.
Perfect new arrival: Javier Hernandez. Out of depth at Real Madrid, the Manchester United striker could be a high achiever at the Britannia.

Getty Images

16/20 Swansea - A

Progress through the year: Outstanding: In Garry Monk, Swansea have produced a manager to rank with their other graduates; Roberto Martinez and Brendan Rodgers. He might even be better.
Specific areas that need improvement: Not many, although Swansea do need back-up for Bafetimbi Gomis now that Wilfried Bony has gone.
Star pupil: Gylfi Sigurdsson: Seven goals, 10 assists, 2.28 key passes every game, the forward is, according to Gary Lineker, just the sort of player Tottenham require.
Must do better: Jonjo Shelvey: There have been signs before the end of the season that he is attempting to cure the ill-discipline that threatened his Premier League career.
Don't come back next term: Michu: A loan move to Napoli was an injury-blighted disaster and planned talks are unlikely to see the striker's return to Wales.
Perfect new arrival: Luc Castaignos: The Netherlands under-21 striker has been compared to Thierry Henry and played briefly for Inter Milan. A fee of £6.5m would satisfy Twente Enschede.

Reuters

17/20 Sunderland - E

Progress through the year: We still cannot understand why it is that Sunderland feel it is only important to appear at exam time. We wish they would show the application throughout the rest of the year.
Specific areas that need improvement: The creative subjects are a real problem for Sunderland. They work hard when here but struggle to make much of interest.
Star pupil: Lee Cattermole. We wish his discipline would improve but he shows the right spirit when in attendance.
Must do better: Steven Fletcher. Steven shows promise when on field trips in Scotland but rarely when with us.
Don't come back next term: Santiago Vergini. Not up to the demands of the top set, unfortunately.
Perfect new arrival: Gylfi Sigurdsson, a goalscorer with vision and youth.

Getty Images

18/20 Tottenham - C

Progress through the year: Another season of unfulfilled promise though the development of Kane, Rose, Mason, Bentaleb offers hope. Reached Capital One Cup final but did not perform in it.
Specific areas that need improvement: A reliable centre-back and central midfielder with pace
Star pupil: Harry Kane. From reserves to the England team, an extraordinary impact.
Must do better: Vlad Chiriches. A David Luiz-lite who does not learn from his mistakes.
Don't come back next term: Emmanuel Adebayor, so much talent, so little product.
Perfect new arrival: Danny Ings. Would complement Kane, and share goal burden.

Getty Images

19/20 West Brom - C+

Progress through the year: Worryingly poor under that nice Mr Irvine but much improved after no-nonsense Mr Pulis took charge. Even gave the head boys a beating.
Specific areas that need improvement: Can lack flair but Mr Pulis prefers his students to avoid mistakes than try to be too clever.
Star pupil: Saido Berahino. Sometimes raised eyebrows with out-of-school behaviour but regularly stood out in Games.
Must do better: Callum McManaman. Still has something to prove after stepping up a grade in mid term.
Don't come back next term: Giorgios Samaras. Came with top marks from Scotland but failed to impress Mr Pulis.
Perfect new arrival: Patrick Bamford. If Ivy League Chelsea cannot offer him a place then red brick West Brom could be a perfect fall-back.

Reuters

20/20 West Ham - C

Progress through the year: Started well, maybe too well as it raised expectations. Faded away as injuries and managerial uncertainty took their toll, but a solid season.
Specific areas for improvement: A fit and firing centre-forward
Star pupil: Aaron Cresswell. Proof that there is quality in the Championship.
Must do better: Andy Carroll. Centre-forward must get over fitness issues.
Don't come back next term: Sam Allardyce. To an outsider promotion and two mid-table finishes looks good, but Hammers fans' never warmed to him.
Perfect new arrival: Mikel Arteta, surplus to requirements at Arsenal, but can make a team tick.

Paul Gilham | Getty Images
Statistically, it seems not to matter how much you spend. It was calculated that a team which goes down spends roughly the same as a team that clings on (£12.4m).
Of the four biggest-spending promoted teams to the Premier League, Queens Park Rangers, who squandered £41m of Tony Fernandes's money, and Cardiff, who spent £27m of Vincent Tan's, were both relegated. Sunderland and Southampton, who spent £54m between them, stayed up. Of the two lowest-spending clubs, Reading in 2006 survived, while Blackpool in 2010 very nearly did.
"The one thing you have to deal with is being offered players who don't really want to be at your club," said Jewell. "Let's face it, Bradford or Wigan aren't going to be many people's first choice, especially when the contract comes with a 50 per cent wage reduction in case of relegation.
"The agent has the 'Wigan offer' and then he touts the player around to see if he can get something better. You have to trust your instincts."
Sometimes those instincts are jettisoned. Jordan makes the point that, as English players become ever more expensive, so clubs like Crystal Palace are forced into the European or South American markets where their scouting network is either limited or non-existent.
Nobody at Selhurst Park thought it a good idea to buy the Ecuadorian forward Ivan Kaviedes (pictured far left) on the strength of a DVD for £600,000 but as a club promoted through the play-offs, Palace had less time than anyone else – and it was running out.
As the summer drains down to kick-off, the manager is as invulnerable as he will ever be. "God in a Tracksuit" as one headline described Danny Wilson after he had taken Barnsley to the top fight for the first time in 1997. Jewell would know the feeling. "But when we won promotion at Wigan I always thought the second season would be more difficult because by then you don't have the sentiment running for you," he said.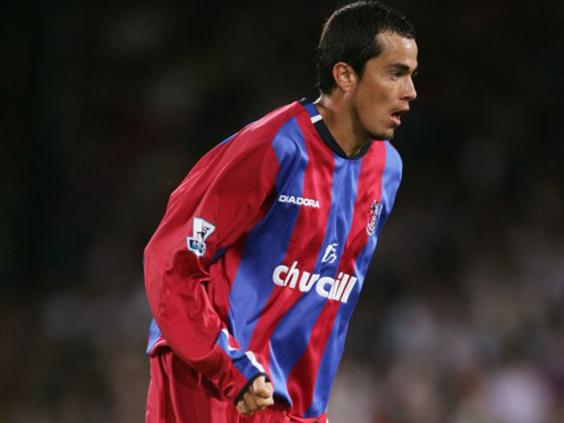 "The Premier League isn't quite that new any more, maybe some games don't sell out. It is no longer wonderful just to be playing Manchester United, I remember one supporter throwing his season ticket at me after we'd lost to West Ham in our second season. Second seasons are dangerous because there's greater expectation from the crowd and more complacency from the players."
Almost a quarter of the clubs promoted in the last decade survived their first taste of the Premier League and went down in season two. Leicester City, with Claudio Ranieri at the helm, look a good bet to follow suit.
Jewell's time at Wigan was almost a case in point. The first season saw them almost safe by February and in a League Cup final with Manchester United. Season two went to the final game of the season, where Wigan had to win at a rainswept Bramall Lane to save themselves and send Sheffield United down. They did but Jewell, exhausted by it all, resigned.
"All you can ask for from your owners is realism," he said. "At Bradford, the best we were ever going to finish was 17th. After we had beaten Liverpool on the final day of the season to stay up, Gérard Houllier called me and said keeping Bradford in the Premier League was the equivalent of Arsenal winning the Double.
"It sounds a ridiculous thing to say but then you look at the resources we had and it probably was."
Reuse content