Sky Sports and BT Sports have announced their latest round of live Premier League fixtures for March with 13 matches in total to be aired.
Liverpool, Manchester City and Manchester United are the darlings of the two channels and will be shown three times each, more than any other club.
Arsene Wenger's Arsenal might be known for their wonderful football, but the Gunners will be shown just once live on TV in March - less than West Brom, who are on twice, away to Aston Villa and City.
The Arsenal game at home to Everton on 1 March will be shown but fixtures against West Ham and Newcastle were not deemed worthy (although they play a Champions League tie against Monaco that will be on TV).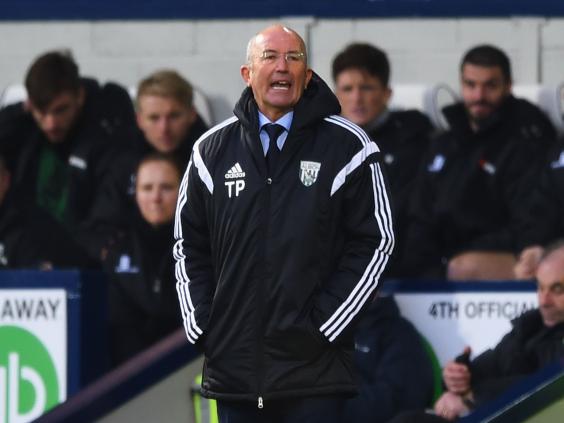 Leicester City and Stoke City are the only two Premier League clubs not to be shown at least once.
Liverpool's fixtures at home to Manchester City and Manchester United look to be the pick of the bunch, both of those will be shown on Sky.
Premier League leaders Chelsea will be shown twice, in what should be an exciting game at home to Southampton and what will likely be a routine win away at Hull City on Sunday 22.
--
FULL LIST OF PREMIER LEAGUE FIXTURES ON TV IN MARCH
Sunday, 1 March - Liverpool vs Manchester City, 12pm, Sky Sports
- Arsenal vs Everton, 2.05pm, BT Sport
Tuesday, 3 March - Aston Villa vs West Brom, 7.45pm, BT Sport
Wednesday, 4 March - Newcastle vs Manchester United, 7.45pm, BT Sport
Saturday, 14 March - Crystal Palace vs QPRs, 12.45pm, BT Sport
- Burnley vs Manchester City, 5.30pm, Sky Sports
Sunday, 15 March - Chelsea vs Southampton, 1.30pm, Sky Sports
Sunday, 15 March - Manchester United vs Tottenham, 4pm, Sky Sports
Monday, 16 March - Swansea City vs Liverpool, 8pm, Sky Sports
Saturday, 21 March - Manchester City vs West Brom, 12.45pm, BT Sport
- West Ham United vs Sunderland, 5.30pm, Sky Sports
Sunday, 22 March - Liverpool vs Manchester United, 1.30pm, Sky Sports
Sunday, 22 March - Hull City vs Chelsea, 4pm, Sky Sports
Reuse content