When Slaven Bilic left Istanbul last week, he was carried on the shoulders of Besiktas fans into Sabiha Gokcen airport. He wore a Besiktas cap and scarf, and led the ultras in song one last time. They chanted his name and unveiled a banner, in English: "Your hopes are with us. Nobody can take this away from us. Comandante Bilic." If West Ham fans did the same thing for Sam Allardyce, the footage has not yet emerged.
That contrast between the two departures is also the contrast between the two men, and the best of West Ham's reasons for replacing Allardyce with Bilic. There may be football justifications for the change – although they are not quite as obvious – but the difference in public personas is vast.
The West Ham crowd never took to Allardyce and he hardly went out of his way to win them over. The enduring image of his four-year tenure was the manager cupping his ear in derision at West Ham fans who were booing a dreary 2-1 home win over Hull City in March 2014. The relationship between Big Sam and fans, which had not been warm, never recovered.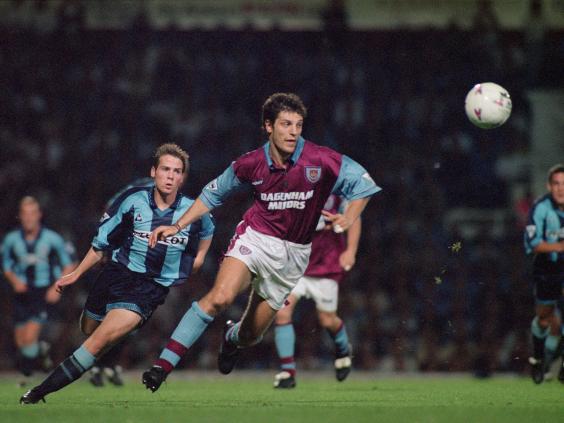 Bilic is different. He is a politician and a showman who did everything to win over the Besiktas support and succeeded. He spent time with the anarchist ultras – the carsi – and joined in their songs. He once spent two hours posing for selfies with fans in Istanbul's Grand Bazaar. He is conscious of his image and the importance of symbols. He is already popular with the West Ham fans and will work hard to keep it that way. He is, in that sense, the  anti-Allardyce.
How Bilic's West Ham will perform on the pitch – their season starts three weeks from Thursday – is less clear. It is certainly a risk. Bilic performed well at Besiktas, leaving the club in a far better position than the one he inherited. His record there is not weighty evidence but it is the best evidence there is.
Bilic is a manager who likes to describe football and relationships in emotional terms. On Tuesday he said that West Ham was a "special club" and a "cult club" and where, as a player, he felt "at home".
He said that Besiktas was similar and he is certainly grateful to the club which revived his career two years ago. Bilic had been dismissed in the summer of 2013 by Lokomotiv Moscow after one miserable season. Fikret Orman, the president of Besiktas, was trying to rescue the club which was nearly bankrupt and banned from European competition for match-fixing. He wanted a new young coach to energise the team and considered Roberto Martinez. But the  46-year-old Bilic was popular in Turkey for what he had done with the Croatia national team and so Orman went to Split to recruit him.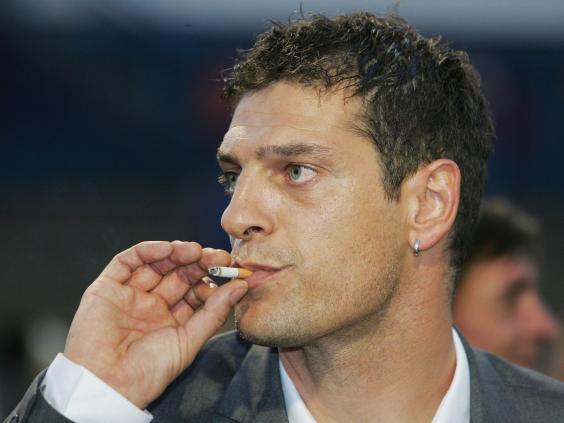 Bilic arrived at a Besiktas hoping to reimpose unity and discipline where there was none. Besiktas had previously over-extended on foreign stars including Guti, Simao and Ricardo Quaresma. So Bilic tried to rebuild a team around young, hungry players, either Turkish or of Turkish heritage: Gokhan Tore, Kerim Frei, Olcay Sahan and Tolgay Arslan. His model, like everyone else, was Manchester United.
"I wouldn't want Besiktas to have 11 foreigners on the pitch," Bilic told English newspapers last year. "This is a Turkish club and has to have Turkish identity. Every team that was dominating had a core of home [grown] players. Like Man United, or Barcelona or Milan."
Bilic's Besiktas played brisk, inventive, attacking football, with far more energy than their higher-spending rivals Fenerbahce and Galatasaray. They nearly won the Super Lig title in 2013-14 but faded in the final games and finished third. Last season they started excellently and were still top with five games left. But they also played in the Europa League until the last-16 – taking four points from Tottenham and knocking out Liverpool – and it caught up with them. Again, Besiktas stumbled and again they finished third.
Both seasons they ran out of steam, although the fact that they took only two points from eight derbies (against Galatasaray and Fenerbahce) might suggest a tactical deficiency against the best.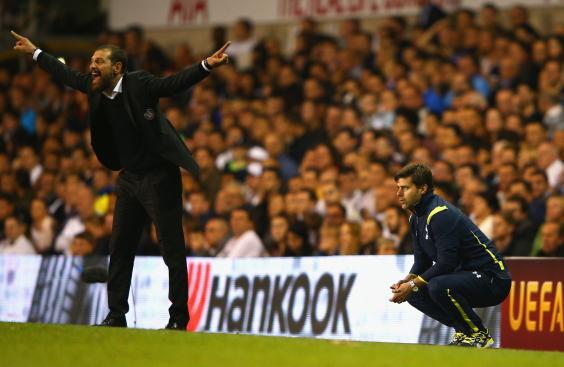 Besiktas had the disadvantage, though, of not playing one single genuine home match for Bilic's two seasons there. Their famous Inonu stadium in central Istanbul is being rebuilt and its reopening as the Vodafone Arena has been put back twice now, until some point next season. So Besiktas have been playing all over Turkey. They played at the cavernous Olympic Stadium, more than one hour's drive outside Istanbul, in Ankara and in Konya. Bilic said it was like Spurs playing in Leeds.
The fact that Bilic has joined West Ham is proof enough of what his time at Besiktas has done for his reputation. The football went well and, with a bit more luck, Besiktas might have been Turkish champions. But Bilic also reminded the football world – especially in England – that, 17 years on from getting Laurent Blanc sent off at France '98, he is a charismatic and passionate football man with a natural gift for winning people over.
Before Besiktas hosted Tottenham last December, Bilic gave four English newspapers, including The Independent, more than an hour of his time in his smoky office at the club's training ground, where Premier League football is often shown.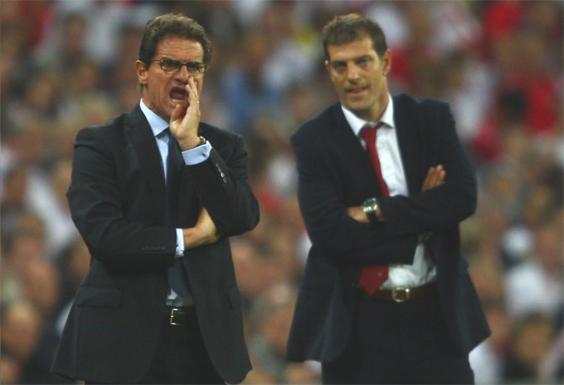 "I would say that one day I would be interested in England," said Bilic, always aware of what might be next. "If I can draw my career, I would rather go to England."
Those experiences from the Nineties, with West Ham and Everton, were still fresh. "I have been there, I've played there, I like it there," Bilic said. "Whenever I go there – okay, I am not a huge star – but I feel like people like me."
That is true and is the main reason why Bilic is now West Ham United manager. That popularity with the fans gives him a precious resource that Allardyce never had. Whether he has the other skills for the job will be clear soon.
--
Bilic in numbers
54 - Appearances for West Ham, scoring two goals, between 1996 and 1997
64.62 - Win percentage as Croatia boss, losing just eight of his 65 games
92 - Games in charge of Besiktas, winning 48, with 22 draws and 22 defeats