Brendan Rodgers believes Steven Gerrard is 'Mr Liverpool' and has done more for his home city than the politicians whose job it is to work for the betterment of the area.
The 34-year-old midfielder will lead his boyhood side out at Anfield for the final time on Saturday ahead of his summer move to Los Angeles Galaxy.
Reds manager Rodgers admits the player is irreplaceable and that the city of his birth owes him a great debt.
Who could replace Steven Gerrard at Liverpool?
Who could replace Steven Gerrard at Liverpool?
1/5 Ross Barkley

It is unthinkable that Barkley could quit Everton and move across Stanley Park to the Toffees' arch-rivals, and the Blues would certainly never consider selling him to them. Such a scenario probably belongs in the realms of fantasy but, nevertheless, Barkley would actually be a fine replacement for Gerrard. Since breaking into the Everton team and earning England recognition, the 21-year-old has shown he has the potential to reach the top. He is possibly the best English box-to-box midfielder to emerge since Gerrard.

Getty Images

2/5 Paul Pogba

Also possibly unrealistic given that the Frenchman is rated in the £50million bracket and Liverpool - despite receiving such fees for players - have never seriously threatened to pay at that level. Since leaving Manchester United for Juventus, the 21-year-old has established himself as one of the best young midfielders in Europe. He is often linked with a return to England, but usually with the likes of United or Chelsea.

Getty Images

3/5 Henrikh Mkhitaryan

Liverpool made serious attempts to sign the Armenian in the summer of 2013 but ultimately lost out to Borussia Dortmund. Since then the 25-year-old's star has fallen slightly with Dortmund struggling in the Bundesliga. If he were to become available again, Rodgers could revive his interest.

Getty Images

4/5 Miralem Pjanic

The Bosnia international only signed a new contract with Roma 12 months ago but has been linked with a move away since the start of this season. Liverpool are among a number of clubs reportedly interested in the 25-year-old, who would command a fee upwards of £25million. Pjanic is not a prolific goalscorer from midfield - he has scored five, with nine assists in the current league campaign - but would add a much-needed touch of quality and experience.

Getty Images

5/5 Andrea Pirlo

The Italian maestro is out of contract in the summer, but it seems unlikely that the Italian would want to take on the fast-paced challenge of the Premier League at 35. Pirlo has been linked with a move to MLS, which seems a lot more likely, as he would earn more and play at a lower standard in the US.
Gerrard's testimonial at Anfield in August 2013 raised about £1million and he donated £500,000 to Alder Hey Children's Hospital Charity - of which he became a founding partner - while his own foundation, set up in 2011, continues to raise money to provide grants for local causes.
Rodgers said that showed the mark of the man, not just as a footballer.
"I've asked a lot of my staff 'If you could describe Steven in one word what would it be?"' he said.
"The words which come to mind are 'genuine', 'quality', 'world-class' - all the adjectives you would describe him as.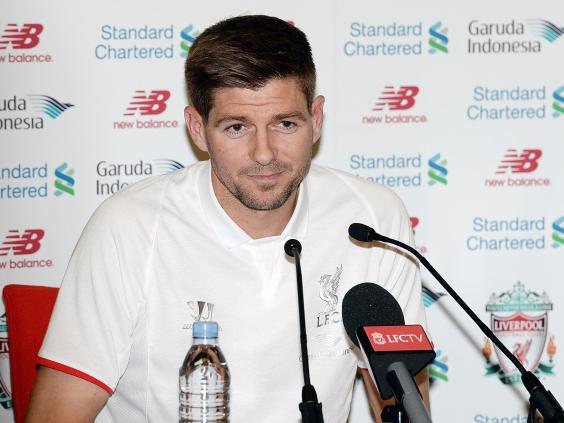 "I would describe him as 'Liverpool'. Not just Liverpool as a football club but Liverpool the city.
"This is a guy who is very much about looking after his people. He loves this city.
"As you have seen and heard he has had number of opportunities to move from here to prestigious clubs but Liverpool is his home.
"He grew up round the corner and went on to play for the club he supported and what he has given to this city, politicians haven't given to this city.
"What he has [done for] local hospitals and charities, all the work he does is unheralded.
"He is a wonderful symbol for the people here and an incredible icon of the club.
"If you think he is a good player he is an even better human being."
Planning for life without Gerrard began months ago but Rodgers accepts there is no one player he can bring in who can even hope to fill the void.
However, he refused to discuss how they might get around the problem in the summer.
"Today isn't about talking about transfer policy. Today is about commemorating the career of a phenomenal player in Steven," he added.
"Not having him here will be a hole and a miss. He has shown he is one of the few genuine world-class players.
"He is irreplaceable in terms of what he is but you have to keep moving forward as a club and a team."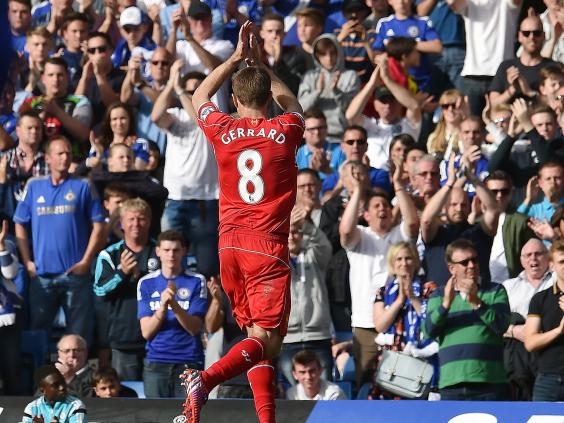 Visitors Crystal Palace have barely warranted a mention in the build-up to Saturday's game as there has been so much focus on Gerrard's Anfield farewell.
But while Gerrard may have dominated the agenda outside of the club's Melwood training ground, Rodgers insists it is business as usual in terms concentrating on their preparations.
"In terms of trying to control emotion it has been very simple. The attitude of all the players has been first-class, Steven in particular," said the Reds boss.
"His standards are such that no matter what the occasion or the focus he is very much concentrated on training hard every day.
"We are very focused on Palace. We respect and understand the nature of the game and the occasion - as I am sure will Palace - but we are concentrating on winning the game as I am sure Steven will want to go out with a win.
"Steven doesn't like the focus and attention but it is brought on because of his star quality.
"He will want, more than anyone, to win the game for the team. We still have to win games. The players are not on holiday at all."
PA
Reuse content