Steven Gerrard will be leading a Liverpool team out at Anfield on Sunday, just not the kind of Liverpool team you can captain while serving a three-match ban for violent conduct from the Football Association.
This will be the all-star side Gerrard has assembled for the commendable task of playing a charity match for the Liverpool FC Foundation, one that has been long in the organising and has already sold out Anfield. Gerrard and his old friend Jamie Carragher have taken advantage of the international week to assemble two pretty remarkable teams of recent retirees, international refuseniks and those who just don't get a call from their countries any more.
Gerrard's team is a bit surreal, like one he might have played for in a weird but marvellous dream. There is John Terry in defence, Xabi Alonso alongside Gerrard in midfield and a forward line of Thierry Henry, Luis Suarez and Fernando Torres. What those three make of playing in front of Kevin Nolan is anyone's guess. Oh, and John Arne Riise is in the side and he has to mark Craig Bellamy.
Liverpool 1 Manchester United 2 player ratings
Liverpool 1 Manchester United 2 player ratings
1/25 Simon Mignolet

A torrid afternoon for the Belgian keeper as his defence provided him with little cover. Made a good save to deny Rooney from the penalty spot. 6

GETTY IMAGES

2/25 Emre Can

Arguably Liverpool's most reliable defender this season and he produced another strong performance, though Di Maria gave him a difficult time when he came on. Conceded a penalty when he committed a daft foul on Blind. 6

GETTY IMAGES

3/25 Martin Skrtel

Another dicey performance from the centre-half. Struggled to cope with Fellaini as he drove forward. 6

GETTY IMAGES

4/25 Mamadou Sakho

Left exposed a lot of the time by Moreno and Mata almost constantly took advantage. 6

GETTY IMAGES

5/25 Raheem Sterling

Played a little out of position on the right of midfield and was therefore not able to make a major impact. 6

GETTY IMAGES

6/25 Jordan Henderson

One of Liverpool's most influential players on a difficult afternoon. His vision unlocked United's defence more than twice but his teammates failed to finish off what he started. 7

GETTY IMAGES

7/25 Joe Allen

He was shown a yellow card early on in the game and that seemed to have had a negative effect on his performance. Not as boisterous in midfield as he usually can be. 6

GETTY IMAGES

8/25 Alberto Moreno

Lost the ball on a number of occasions that left Sakho exposed. He failed on a number of times to track the runs of Mata. Replaced by Balotelli in the second half. 6

GETTY IMAGES

9/25 Adam Lallana

Took a nasty blow to his head when he collided with Jones as they both went for the ball. Let himself down when he pushed his left-footed shot wide of de Gea's goal after finding space. Replaced by Gerrard at half-time. 6

GETTY IMAGES

10/25 Daniel Sturridge

Undeterred by the scoreline, the England striker never gave up and his endeavour was rewarded when he skipped past Jones before slamming his right-footed shot beyond de Gea. 7

GETTY IMAGES

11/25 Philippe Coutinho

Very important again for Brendan Rodgers. He was relentless when going forward with the ball. Linked up midfield and attack expertly. 7

GETTY IMAGES

12/25 Off the Bench: Steven Gerrard

Replaced Lallana at half-time. Sent off within 38 seconds of coming on after he stamped on Herrera. 0

GETTY IMAGES

13/25 Off the Bench: Mario Balotelli

Stroppy when he came on - not exactly the calming influence Liverpool needed and that was proved as much when he received a booking seconds after coming on for Moreno. 6

GETTY IMAGES

14/25 David de Gea

A particularly assured display from the United goalkeeper. He probably should have done better when he was beaten one-on-one by Sturridge. 6

GETTY IMAGES

15/25 Chris Smalling

Made sure Balotelli wasn't able to get ahead of him at set pieces and generally cleared his lines well. He has much more authority now than he did earlier in the season. 7

GETTY IMAGES

16/25 Antonio Valencia

A very strong game from the winger come wing-back come full-back. He was excellent in supplying Mata on the right side. 6

GETTY IMAGES

17/25 Phil Jones

Slightly erratic in a lot of what he does. He was booked when he went in hard on Henderson. Organised his defence well, though. 6

GETTY IMAGES

18/25 Daley Blind

Found himself away from the action quite a lot during the match but he was effective in running the line behind Di Maria. 6

GETTY IMAGES

19/25 Michael Carrick

Sat just in front of the United back four it was his job to stop Liverpool's midfield advancing too far forward. He did that well but was bypassed by Henderson on a number of occasions. 6

GETTY IMAGES

20/25 Juan Mata

Calmly finished past Mignolet after he made a brilliantly-timed run to meet Herrera's pass. He looked a threat when he decided to break forward. Sealed all three points when he pulled off a spectacular bicycle kick to beat the Belgian keeper at his far post. 8

GETTY IMAGES

21/25 Ander Herrera

Provided an excellent through ball for Mata to take advantage of and open the scoring on 14 minutes. He dominated the midfield. 7

GETTY IMAGES

22/25 Marouane Fellaini

His presence very welcome again in the United midfield. He drove forward with intent and rarely lost a battle in the air. 7

GETTY IMAGES

23/25 Ashley Young

Replaced by Di Maria in the second half after he suffered a knock. He was bright in the first half. 6

GETTY IMAGES

24/25 Wayne Rooney

He didn't get as far forward as he usually prefers but he was instrumental in offering Di Maria another option when the winger chose to penetrate the left-side of the Liverpool defence. Held onto the ball well in the last few minutes of the match. Should have done better with his penalty. 6

GETTY IMAGES

25/25 Off the Bench: Angel Di Maria

Replaced Young in the second half and immediately made an impact. His lovely dink teed up Mata for the Spaniard's second goal. 7

GETTY IMAGES
There is no chance of Gerrard pulling out because of a bit of personal turbulence and no doubt he will smile and try to enjoy it as best he can. Yet last Sunday was evidence that if he is not careful his final few weeks at Liverpool could end up being a bit painful.
Brendan Rodgers' explanation for Gerrard's rush of blood on Sunday afternoon is regarded at the club as the fairest take on why the midfielder got himself sent off within 38 seconds of coming on for Adam Lallana against Manchester United. In short, that Gerrard had spent 45 minutes watching his team being bullied by a strong United performance, especially from Marouane Fellaini, and went about trying to change that too recklessly.
Having ascertained that it would be three games he would miss, Gerrard then asked to be left alone in the dressing room in the aftermath of the red card. The request to make an apology via Sky Sports was Gerrard's alone and once that was done he was out of the ground and home.
He would have known on Thursday, when Rodgers announced his team, that he was not starting and there should have been time for him to come to terms with that. That Gerrard found himself in such a lather by the time he stepped on to the pitch suggests that he is still getting to grips with the candle burning down on his Liverpool career.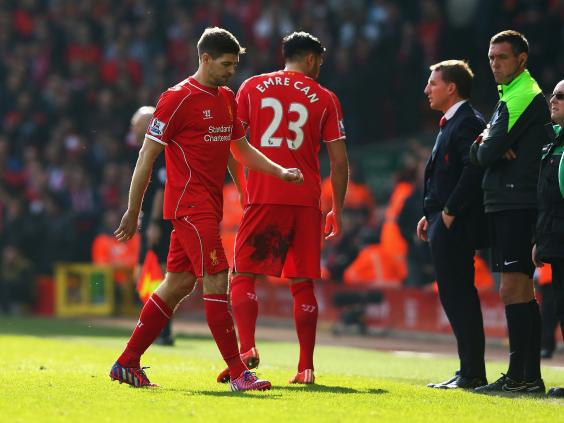 If there was one piece of advice for Gerrard it would be that there is no point pushing it. No point stewing on the touchline about Fellaini or whoever else and trying to change the world on his own. No point trying to adhere to that glib piece of advice that has always struck me as nonsense – the one that dictates you play every game as it if is your last.
In many cases, the last game of a great career turns out to be entirely innocuous, a tired old footballer remembering all the reasons he is quitting or leaving in the first place. It is what went before it that counts.
The last Liverpool game for Ian Callaghan, the club's record appearance maker, was the first leg of the 1978 European Cup semi-final, a defeat to Borussia Mönchengladbach, but he never played in the return leg or the Wembley final against Bruges. Kenny Dalglish's last Liverpool game was 18 minutes as a substitute at the end of a 1-0 win over Derby County in 1990, although he can have no complaints about the brevity given he was also the manager at the time.
Septuagenarian sandwich salesman Pele, was obliged to play one half each for both Santos and New York Cosmos in his last game in 1977, which doesn't sound like everyone was taking it entirely seriously.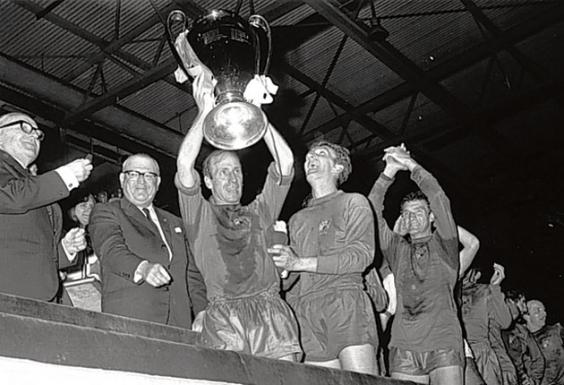 Then aged 35, Bobby Charlton's last league game for Manchester United in April 1973 was a drab 1-0 defeat at Stamford Bridge, where the new East Stand was half-built. United finished 18th that season. Charlton was still required to play an Anglo-Italian Cup game in Verona after which, in the tradition of shop-floor retirements, the United players presented him with a clock.
There is a fine Brian Moore interview with Charlton in the days following his retirement when Moore asks him whether there was anything he regretted not having achieved in the course of a great career. "No, I don't think so," Charlton replies, looking like a man in a quiet panic about what the rest of his life might hold, "I think just to have survived for so long is some sort of achievement."
Every great of the game would like to go on their terms. It is hard not to think of Sir Alex Ferguson's 2013 farewell to Old Trafford with the Premier League trophy on the pitch as the ideal. He was there with all his grandchildren, like a benevolent but slightly menacing patriarch handing over the thriving family business. But you can rarely plan these things.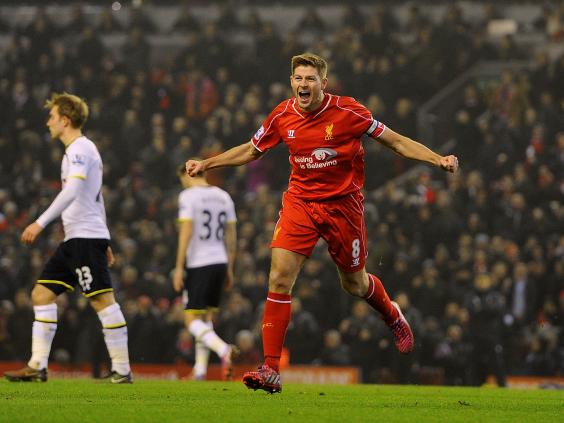 Liverpool would doubtless love Gerrard to return in three games' time with their place in the FA Cup semi-finals assured and have him win twice at Wembley, the second time in the final that coincides with his 35th birthday. He may score one last injury-time winner in a moment of classic Gerrardian brio. He may just go with a whimper, away to Stoke City in Liverpool's final league game, with Glenn Whelan snapping around his heels.
Whether that game turns out to be at Wembley, or Anfield, or even the Britannia, Gerrard should lighten up. Avoid the end-of-days vibe and try to play his last game like it is his first. Play it with all the sense of wonder and excitement of a teenager running out for his debut. That's the way to go.
'Haters' are a pretty rare breed when it comes to Messi
Having watched the latest Adidas "There will be haters" commercial, featuring Lionel Messi, I am still trying to figure out who all these people who hate him are. The people, Adidas claim, who said that Messi was too small or never good enough.
Every football fan I know loves Messi. If he signed for your club you'd be tempted to hold a street party. It used to be the newspapers who were considered responsible for trying to whip up animosity where none previously existed. In these strange times it is the boot manufacturers.
It will take far more than a wayward punch to floor Bale
That Real Madrid supporter who throws a punch in the direction of Gareth Bale's open car window in the aftermath of Sunday's defeat at the Nou Camp – he's no Phil Bardsley, is he?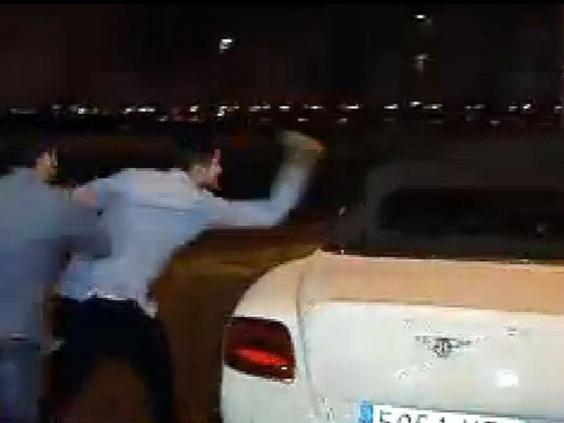 It's just a guess but if there is a tipping point for Bale's career at Madrid, it won't be the bloke chasing his Bentley down the street for the benefit of the television cameras. When you have been forced to prove yourself against the best full-backs in Europe for the last five years, the threshold for intimidation is surely placed a good few notches higher.
Reuse content