The only jarring note when Steven Gerrard took the microphone at Anfield and addressed the people that loved him most was when he expressed confidence in Liverpool's future.
Off the pitch, he might be right. The biggest criticism you can lay against Liverpool in that regard is that Anfield looked much the same when Gerrard played his first game in 1998 as when he retired.
Then, Liverpool were, in terms of turnover, the 10th biggest club in the world, the fourth biggest in England.
They made more money than Arsenal and slightly less than Barcelona and Chelsea. Manchester City, then in the third tier of English football, featured not at all.
When Gerrard drove away from Anfield for the last time as a Liverpool player, he would see the skeleton of the new Main Stand rising above him. Until it is completed with its 8,500 extra seats – more than half of which are corporate – Manchester United and Arsenal will continue to make £3m more from every home game than Liverpool, while Chelsea, whose average gate at Stamford Bridge is lower than Anfield's, earn £1m more every time they stage a game.
For Liverpool to compete on the pitch will be harder. If manager Brendan Rodgers and his transfer committee have learned one lesson from this season it is that when you sell a galactico, you buy a galactico.
Just as Tottenham squandered the Gareth Bale money on a series of footballers who proved for the most part to be non-entities, so the £75m earned from the sale of Luis Suarez has gone on footballers who seem ordinary.
Steven Gerrard's final match at Anfield
Steven Gerrard's final match at Anfield
1/26 1)

Getty Images

2/26 2)

Getty Images

3/26 3)

Getty Images

4/26 4)

Getty Images

5/26 5)

Getty Images

6/26 6)

Getty Images

7/26 7)

Getty Images

8/26 8)

Getty Images

9/26 9)

Getty Images

10/26 10)

Getty Images

11/26 11)

Getty Images

12/26 12)

Getty Images

13/26 13)

Getty Images

14/26 14)

Getty Images

15/26 15)

Getty Images

16/26 16)

Getty Images

17/26 17)

Getty Images

18/26 18)

Getty Images

19/26 19)

Getty IMages

20/26 20)

Getty IMages

21/26 21)

Steven Gerrard during his final appearance at Anfield

Getty Images

22/26 22)

Getty Images

23/26 23)

Getty Images

24/26 24)

Getty Images

25/26 25)

Getty Images

26/26 26)

Getty Images
Several were on display in Liverpool's 3-1 defeat by Crystal Palace, who ended the Gerrard era at Anfield on an uncomfortable note. Dejan Lovren's season could best be described as forgettable and although Adam Lallana opened the scoring against Palace, he has completed a full 90 minutes just seven times.
Lazar Markovic has not started and finished a game since the League Cup semi-final with Chelsea in January. Then there is Mario Balotelli. The lot cost £93m, with only Emre Can as a real success.
Rodgers has argued that some of these are young players who require the one commodity the game nowadays never seems to have; time. "Modern football now is very harsh and short-term," he said, "but it has shown over the years that the majority of the teams that have that stability come good."
James Milner, a man Rodgers believes is perhaps the most underrated footballer in England, will make the short journey from Manchester to Merseyside to help fill the void Gerrard leaves behind. There will be a new goalkeeper to challenge or replace Simon Mignolet
Jordan Henderson and Jordon Ibe will have new contracts while Raheem Sterling will be held to his, whatever his desires of joining Arsenal. Philippe Coutinho, who at £8m from Internazionale will probably be the signing of Rodgers' managerial life, has been the player of another nearly season at Liverpool.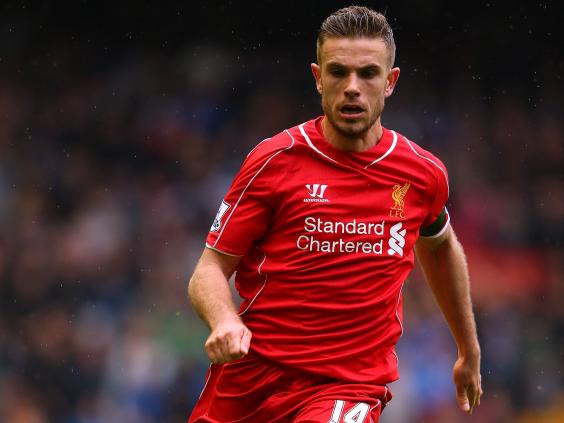 When they tour Australia and Malaysia this summer, who will be the players on the advertising hoardings? Gerrard, Suarez and Jamie Carragher, the men who were the face of the club, have gone. Something else is missing; experience, star quality, a knowledge of how to win.
"Listen," said Rodgers. "I can understand the supporters' frustration this season when you think of the journey we were on last year. The quality of the football has not been there this season.
"As a fan, you want to turn up and see the team win and win well, and at times it has not been the case. That is our job in the summer – to replace and find the players who will make the difference."
At least Gerrard's final season will not be quite as painful as his first that finished with Liverpool in seventh place and Manchester United winning the treble.
Reuse content