STAR PLAYER
Philippe Coutinho: For providing the game's only genuine moment of quality. The Brazilian had noticeably stepped up his attempts to force a winner in the moments preceding his great strike, but a wild volley into the back of the stand appeared to sum up the game's quality. The brilliance of Coutinho's goal was out of keeping with almost everything else that occurred on the field. Other than that, it was a brave showing by Australia cricket coach Darren Lehmann - in the crowd and not afraid to show his face in public on an unscheduled day off after the Ashes humbling.
MOMENT OF THE MATCH
Amid a drab first half, there was a nice moment in the 12th minute as Stoke fans broke into applause for season-ticket holder Stuart Knowles, who has been in a coma since undergoing life-saving surgery seven weeks ago. The ovation had been organised by Stuart's son Chris, who now intends to play a recording of it to his father. He chose the 12th minute because Potters fans are renowned for their vocal support as the team's 12th man.
VIEW FROM THE BENCH
It was a dull encounter but both managers will find positives. Rodgers will be pleased with how his side nullified the threat of Stoke, even if the lack of chances created will be a cause for concern. He will expect that to improve as the new players settle in. Mark Hughes will be frustrated not to have taken at least a point from the game. Stoke were the better side for most of the contest.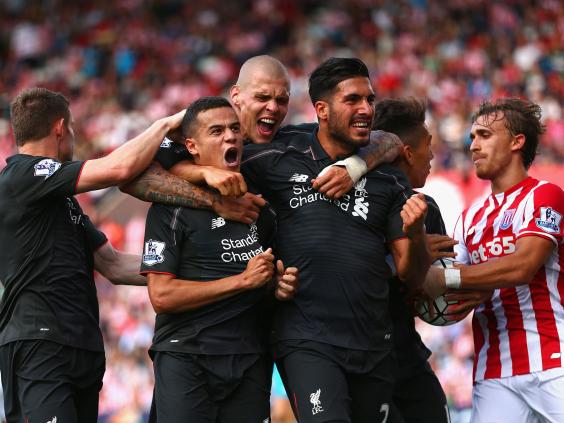 MOAN OF THE MATCH
This was a game almost devoid of quality. Much more was expected from a side acclaimed for their positive play last season in Stoke, and another with lofty ambitions in Liverpool. In hindsight, this was not the best choice of game for live TV coverage.
Reuse content