Defence starts at the front.
If Manchester United are to have any chance at all against Chelsea at Old Trafford, Louis van Gaal must change his gung-ho philosophy.
Liverpool's capitulation against Real Madrid is testament to that: I see so many parallels between what Real Madrid did at Anfield – and what Chelsea could do at Old Trafford.
I know Van Gaal is by instinct an attacking coach but United need a different approach this afternoon. Their defence is not good enough otherwise. United have to learn from Liverpool's mistakes against Madrid on Tuesday in the Champions League.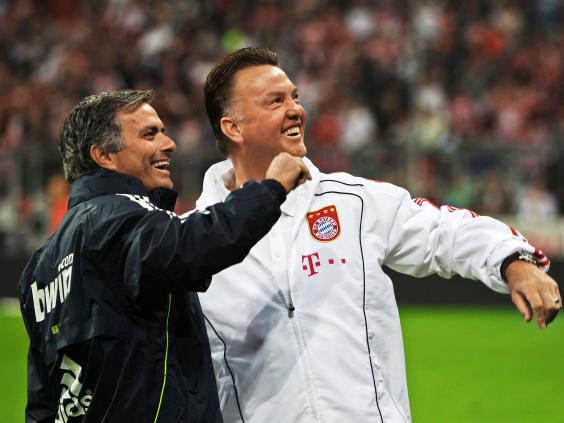 I am not taking anything away from the Spaniards' performance, which was football at its giddiest best: exhilarating, fast, intensely skilful – a master class. But, oh boy, did Liverpool make it easy for the visitors.
It was imperative they didn't concede in the first 20 minutes; it was critical their three midfielders formed a seven-man defence with their back four and it was vital that unit moved across the field together and didn't become spread out and fragmented.
I can see exactly the same scenario at Old Trafford, where Chelsea will be arriving with the same confidence and spring in their step as Madrid did at Anfield. When there's a real danger the opposition are liable to beat you, you have to own up to that and make sure you deal with it in the right way.
For United, that means making the game as difficult as possible for Chelsea. And that means the team picked by Van Gaal, pictured below right, must not be afraid to defend. Just like Liverpool should have done (but didn't) United need to build an impenetrable seven-man wall: a tight back four with three midfielders sat just in front of them.
That block of seven must be solid and prevent Chelsea from attacking through the middle, as they love to do with Oscar, Cesc Fabregas and Nemanja Matic. United must push them down the wings and when the play switches to the left or to the right, United's block must move as a unit with it. They must not leave wide open spaces, as Liverpool did, especially down the middle.
United's defence has been paper-thin this season and they have to give the young lads in the back four some proper protection from Chelsea's midfield runners. If Michael Carrick comes back, that will be a boost, and I would have him in that tight midfield three along with Daley Blind and Ander Herrera.
United will still be left with three forwards – I'd suggest two wingers, Di Maria and Januzaj – and a striker (either Falcao or Van Persie) to occupy Chelsea's defence. They will score goals, just don't expect them to produce an avalanche.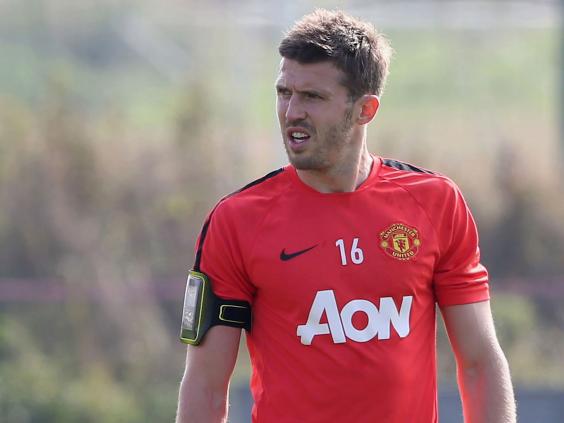 It's not a good philosophy to simply say: If Chelsea score four, we'll score five. It's smarter to stop them scoring four in the first place. Liverpool were dead and buried inside the first 20 minutes because they didn't focus on that priority: stop the opponents scoring at all costs. They were overwhelmed and in the end carved wide apart.
Like Madrid, Chelsea are buzzing at the moment. They are playing for each other: just look at John Terry's goal in the Champions League against Maribor this week. He ran 90 yards, knowing there was a good chance he would score, and knowing there would always be cover around him if the move broke down. That breeds confidence, which Chelsea currently have in abundance.
United need to grow theirs and keeping a clean sheet during the first 20 minutes is the way to do that. Liverpool didn't – and look what happened to them.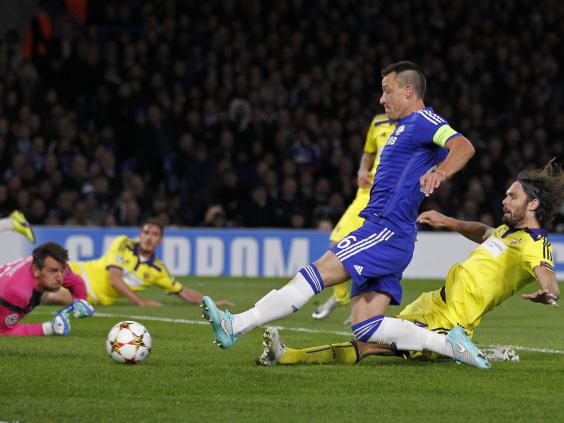 Rodgers right to lose patience
Over the last week we have seen two examples of what I call 'autocratic man-management', and I just hope for the sake of Harry Redknapp and Brendan Rodgers that it works.
When you are a manager, you just want to get a reaction from your players. But you need a different approach to get a reaction from the good players, the ones that love you, from the ones who are unhappy and under-performing.
With the good players, it is so much easier because they believe that you know what you are doing, and that you can help them improve as players and further their careers. So when you give them advice, they take it.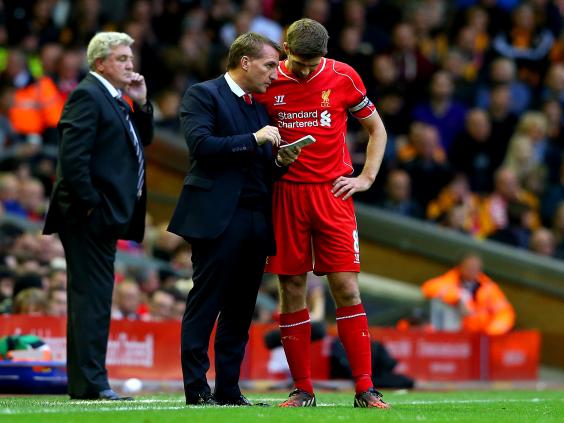 But you can't just give helpful advice to the ones that aren't doing it. You have to get on their back all the time, giving them stick and reminding them that they are not going to play. That is what I think Harry is doing with his attack on Adel Taarabt this week.
If you drop someone and give someone some stick – especially in public – he will want to get back into the team again. He might even really dislike you for it. But you know you are going to get a reaction. Taarabt will be desperate now to show Harry how good he is against Aston Villa. And so he should be!
I think the same thing is true of Brendan Rodgers' comments about Mario Balotelli after his non-performance against Real Madrid on Tuesday. Brendan knows Balotelli and has to make sure that such a display does not happen again. He is telling Balotelli that he is not going to stand for this, and not going to be patient. Why? Because he knows that there is a good player in there. Giving him some stick might be the best way to get it out of him.
Brendan certainly needs to find a way to get more out of Balotelli, because they cannot afford to play at the top level with 10 men every week, it just does not work. His decision to swap shirts at half-time was just bad manners. It is not the end of the world, but you just do not do it.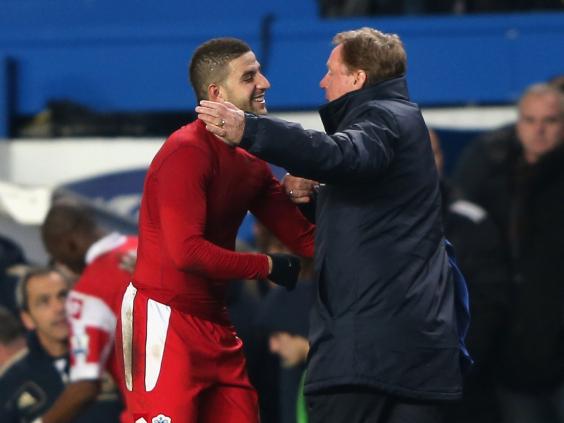 Frankly, I thought he was going to need an overcoat, never mind a shirt. I don't think he moved two yards all evening. He is just doing it to be different, but he needs to improve quickly. I hope that we will see positive reactions from Taarabt and Balotelli this week, as they try to prove their managers wrong.
Reuse content