I know it was only a friendly, but England's win over Scotland was a big victory. It was a win that matters. And it was a win that shows just how far England have come since the disappointment of the World Cup, to the immense credit of Roy Hodgson, his staff, Wayne Rooney  and the squad.
There had been much talk beforehand about Scotland, the way they had been playing, their 1-0 defeat of the Republic of Ireland a few days before and the atmosphere at Parkhead. But what struck me on Tuesday was just how easily England beat them.
They completely outplayed Scotland. I was impressed by their courage and their ambition. They did not just nibble at the edges of the game, which away teams often do. Instead, England took the game by the throat, shook it and announced that they have arrived again. Now the football world knows England are back.
Scotland 1 England 3 player ratings
Scotland 1 England 3 player ratings
1/22 David Marshall

Survived an early fumble from a Danny Welbeck shot but there was little he could do about Alex Oxlade-Chamberlain's header. 6

2/22 Steven Whittaker

Had a couple of shots blocked following short set-pieces, the right-back got little joy going forward in the second half but was dependable at the back. 6

3/22 Grant Hanley

The Blackburn centre-back's lack of mobility told at times. 5

4/22 Russell Martin

Came close with a header but found it difficult to cope with England's movement up front. 5

5/22 Andrew Robertson

Lost the first goalscorer and inadvertently set up the second but showed his character with an excellent first goal for Scotland. 5

6/22

Distribution was not as accurate as his man-of-the-match display on Friday and his misplaced pass and crude block on Alex Oxlade-Chamberlain ultimately led to England's second goal. 5

7/22 Scott Brown

Withdrawn at half-time after a decent if uninspiring display. 5

8/22 Ikechi Anya

Lifted the home crowd with a couple of early runs but could not make a telling contribution. 6

9/22 Steven Naismith

Was out on his feet at the end of Friday's win over the Republic of Ireland and lacked a spark both up top and just off the front. 6

10/22 Shaun Maloney

Was well off target when given a chance to shoot late in the first half, although from much further out than his goal against the Irish. Otherwise failed to threaten. 5

11/22 Chris Martin

Held the ball up well at times but was unable to make a major impact and rarely had the ball with his face to goal during his 45-minute run-out. 5

12/22 Fraser Forster

The former Celtic goalkeeper's defence allowed him one of his quieter 45 minutes at Parkhead but was exposed for Robertson's goal. 6

13/22 Nathaniel Clyne

The Southampton right back's well-timed tackles and ability to break quickly gave England an edge down his flank. 8

14/22 Luke Shaw

Dealt well with the threat of Shaun Maloney. 6

15/22 Gary Cahill

Came close from an early header and marshalled Martin well in the first half. 7

16/22 Chris Smalling

Totally comfortable in central defence and showed his confidence as the game progressed. 8

17/22 James Milner

A disciplined display in the anchor role. 7

18/22 Jack Wilshere

Floated an inch-perfect cross over the top of the Scotland defence to set up the opener and had a hand in both other goals, the Arsenal midfielder imposed himself on the game. 8

19/22 Alex Oxlade-Chamberlain

Drifted into the goalmouth to head the opener. 6

Getty Images

20/22 Stewart Downing

Showed enterprise and control in central midfield. 7

21/22 Danny Welbeck

Caused some problems going forward in the early stages and put in a power of work to disrupt Scotland further back. 7

22/22 Wayne Rooney

Overtook Jimmy Greaves in the England scoring stakes with his 45 and 46th international goals. The skipper showed hunger and drive as he led from the front. 9

Getty Images
While the results have been consistently good since the World Cup, some might have said that England had not played anyone serious yet. But nobody can say that now. Nobody would want to go to a full Celtic Park, in front of 55,000 home fans. It was more than just a friendly, it was one of the biggest grudge matches in international football. And England did remarkably well. They looked like more than just a good team, they looked like a good squad.
The under-performance at the World Cup was a huge disappointment for those players. They did not meet expectations. But since then Roy Hodgson and his staff have worked so hard, and the rewards are showing.
Hodgson has moved on from the World Cup. Some people wanted him out, but he decided that he wanted to stay. He is concentrated, focused and the results are showing on the pitch. England are looking like a different team from the one that took just one point in Brazil. Look at how hard they are working when they don't have the ball. They are pressing hard high up the pitch, which I can tell you is a very difficult thing to do well.
The thing about pressing is that you have to keep at it because it is hard work. You have to arrive at the opposition quickly, and your team-mates have to follow in time. You all have to arrive together, because if you are just two or three yards off the pace they will play past you, and you will have used up a lot of energy for nothing. But if you get it right it is worth the risk because you can win it up there from their back four when you are through on goal.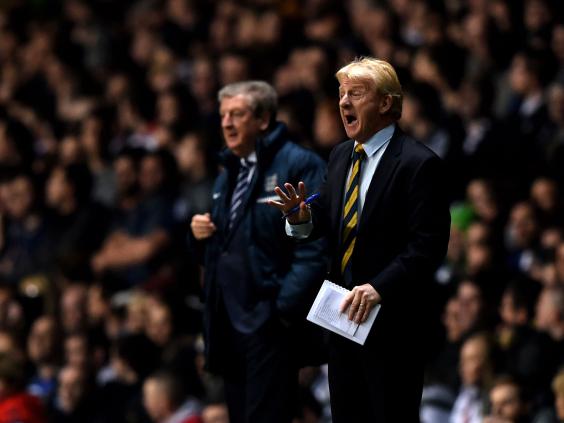 And what is impressing me is that England are learning to press well, in a proper synchronised fashion. And the most important man in this, and in the whole team, is Wayne Rooney. He is the captain, the leader and the best player. He takes the fight to the opposition, pressing from the front, the lead striker and the first defender, too.
We are seeing a truly authentic Rooney again. He looks trim and faster than I can remember seeing him. That performance against Scotland was, for me, his best for England. There are a lot of youngsters in this side but Rooney is inspiring all of them. It is because he always wants the ball, no matter how the game is going. That gives the young players belief that they can be as good as him. He transmits confidence and a steely will.
Now England need to keep doing everything they are doing through 2015. They have done well to recover from the World Cup, but even better to start playing such good football. They just need to keep their feet on the ground because winning breeds confidence. And confidence wins games.
Pellegrini can turn the key
Tuesday night is huge for Manchester City and Manuel Pellegrini if they want to get their faltering season back on track. After those two poor results against CSKA Moscow, they have to beat Bayern Munich at the Etihad Stadium on Tuesday before winning their last game at Roma.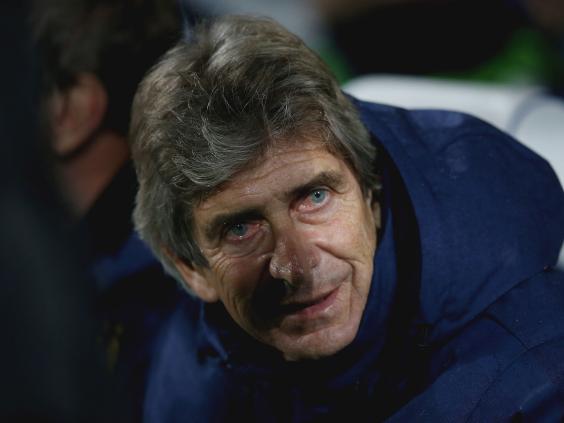 It will be very difficult but if there is one inspiration it should be what Manuel Pellegrini (left) did in this competition with Malaga two seasons ago. He, incredibly, took them to within seconds of a place in the semi-finals before that remarkable comeback by Borussia Dortmund. And he did it by playing terrific football along the way.
Roberto Mancini did not have a track record in the Champions League, but Pellegrini does and he has better players at his disposal. City have made it very difficult for themselves, but it is not impossible.
They must be absolutely ruthless, starting on Tuesday.
Reuse content