The Premier League resumes this weekend after the international break with Manchester United v Crystal Palace kicking off proceedings at lunchtime on Saturday. With Liverpool boasting a 100% win record, the other title rivals will be looking to push on in an effort to stop the Reds building a gap at the top, while both West Brom and Sunderland will be looking to add to the solitary point they've won so far.
But with the last Premier League fixture taking place nearly two weeks ago, you'll be forgiven for forgetting how each team got the season underway. So we've brought you a round-up of where each team stands as the Premier League prepares to take centre-stage once again.
1. Liverpool
League leaders Liverpool have had their strongest start to a Premier League season since 1994/5. Three is their magic number having played three, won three and scored three with three clean sheets including their recent victory of rivals Manchester United. The absence of Luis Suarez has barely been felt with England striker Daniel Sturridge continuing his goal scoring form at Liverpool, leading Rodgers to predict his importance for the national side in the future. This season comes as a stark contrast to the opening of their previous campaign where, at the same stage, Liverpool were 18th with only one point and a goal difference of minus 7.
2. Chelsea
Chelsea will be pleased with their unbeaten record and a typical Mourinho Goals Against tally of one after their first three games following tricky matches against Aston Villa and Manchester United at Old Trafford. Even with a few misfiring strikers, the abundance of talent available in midfield has given the Blues a great creative flair with a very solid looking defence. They have however failed to win all of their opening three matches for the first time in five seasons; given that their third game this season was against Manchester United, Ambramovich won't be too worried.
3. Manchester City
Money-laden Manchester City sit in third place so far this season after three inconsistent performances from them. An opening four-goal haul against Newcastle was quickly forgotten after an embarrassing defeat to newly-promoted Cardiff City. Their shaky win over Hull did little to boost confidence in the side's performances. They don't have the strongest opening records in the Premier League; in the first three games in last seven seasons they have only achieved a 100% record three times.
4. Arsenal
The critics gave Arsenal a mauling following their loss to Aston Villa in what was their heaviest opening day defeat since losing 3-0 to Coventry in 1993. Two wins and a smashed transfer record later and suddenly everything is back on track at the Emirates. This time last season, the Gunners were eighth but they had yet to concede a goal after one win and two draws.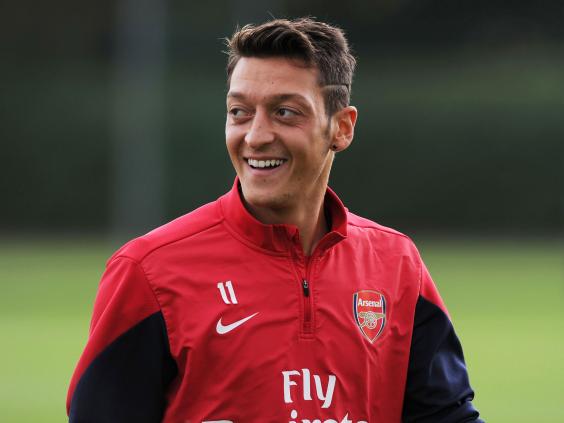 5. Stoke City
Surprise-package Stoke City are enjoying their best-ever start to a Premier League season and are occupying the Europa League spot under Mark Hughes. Although they have failed to keep a clean sheet so far, a return of five goals in their three opening games perhaps signals Hughes'attacking intent following the long-ball years under Tony Pulis.
6. Tottenham
Matters off the pitch rather than on it have dominated Spurs' opening three games. After finally concluding the Gareth Bale saga, the North London side will turn their attentions to integrating the host of new summer signings. New arrival Roberto Soldado has won Tottenham their six points from three games after netting penalties in the games against Crystal Palace and Swansea. Six points out of nine is their best return for four seasons and may give some encouragement to Andre Villas-Boas as his side enter the post-Bale era.
7. Manchester United
It may have been their "hardest start for 20 years" but that will do little to appease United fans who see their side in their lowest league position after three games for five years. Fans can however take some confidence in the fact that their team went on to win the league that season. Whilst a draw against Chelsea, a loss against Liverpool and an underwhelming transfer window will be deemed by many as not good enough, United often start slow and improve in the run-up to Christmas.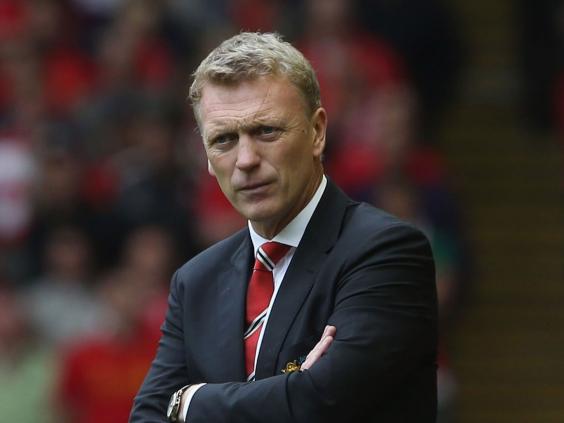 8. West Ham
The Hammers will be disappointed by their defeat to Stoke last weekend, but a return of four points out of a possible nine equals their average points tally after three games over the previous five Premier League campaigns. Not since the 1998/9 season has the West Ham defence made such a strong start, conceding just once in three games.
9. Norwich
Over £20m investment over the summer has not prevented an underwhelming opening from a Norwich side who promised so much from their signings. It is a marked improvement on their opening from last year when they suffered a 5-0 demolition against Fulham in their first fixture. In their last ten seasons, it has taken the Canaries an average of five games to achieve their first league victory, so their recent win over Southampton in their third game will be encouraging.
10. Southampton
In their previous 15 Premier League seasons, Southampton have won at least one of their opening three games just three times. This time last season the Saints were on the bottom of the table so their current 10th place position is a clear improvement but manager Mauricio Pochettino will be hoping his summer signings can help his side push on.
11. Cardiff City
Confidence is sky-high for the bluebirds after a history-making 3-2 victory over former Premier League champions Manchester City. They have the same points and goal difference from their Championship season last year at this stage.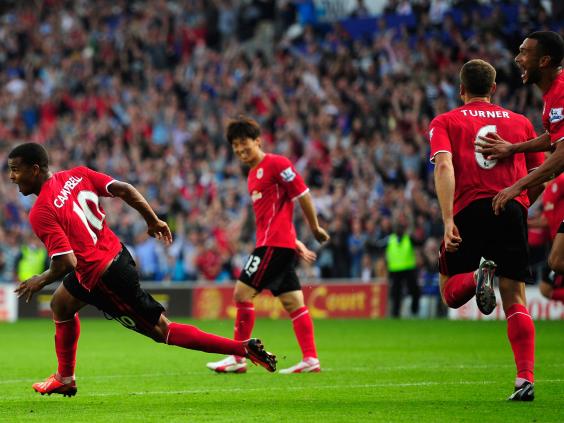 12. Newcastle United
A last-minute cracker from Hatem Ben-Arfa saw Newcastle pick up their first win of the season against Fulham. Four points out of nine with four goals conceded equals their tally this time last year and goes some way to appeasing those who expected more transfer activity from Kinnear and co. It is only the second time in eight seasons that the Toon have scored just one goal in their opening three games.
13. Aston Villa
Villa opened the season in stunning fashion putting three goals past Arsenal at the Emirates and could consider themselves unlucky to leave Stamford Bridge with nothing. With two of their hardest fixtures over with, the Villans can look ahead and hope striker Christian Benteke continues his goal scoring form; three of Villa's four goals so far have come from the Belgian and it is their highest total of goals scored for three seasons.
14. Crystal Palace
A morale-boosting win over Sunderland has papered over the cracks of their opening fixtures and at least means they are in a better position than in their last Premier League season where they were bottom of the table going into the international break. Conceding four goals in three games may be of some concern, but is a big improvement in the seven goals they shipped in 2004/5.
15. Everton
After "The Chosen One's" departure, many predicted this to be a transitional season for the Merseyside team. They find themselves behind Liverpool after three matches for the sixth time in seven seasons; this time last year Everton were in sixth, five points ahead of their city rivals.
16. Swansea
Two seasons ago in their first season in the Premier League, Swansea were one place above their current standing with one point less but last year only Chelsea were ahead of them. They have conceded their highest total of goals in a top-flight season so far but keeping hold of defender and captain Ashley Williams will help manager Michael Laudrup improve their defensive record.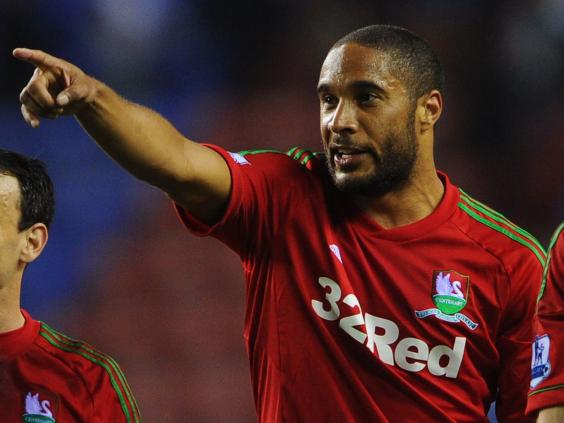 17. Fulham
One win and two losses mirrors the Cottager's performance at this stage last year, but in 2012 they found themselves nine places higher in eighth. Fulham have only had more than three points after three games twice in the last nine seasons.
18. Hull City
Although towards the bottom of the table, Hull will take solace from the fact that they have played last year's Premier League second and third placed teams Manchester City and Chelsea. In their last season in the Premier League in 2009/10, the Tigers also had three points after three games but found themselves 15th even after conceding three more goals than they have so far this season.
19. Sunderland
Paulo Di Canio's explosive and unpredictable personality has been reflected by his side's performances so far and the Black Cats find themselves in the relegation zone after three games for the first time since their latest promotion to the Premier League in 2007.
20. West Brom
Propping up the bottom of the Premier League, West Brom are one of only six teams in the top-flight and the Championship who are winless. Baggies fans will be particularly unhappy given their famous emphatic 3-0 win over Liverpool on the opening day of last season sparking a run which saw them reach fourth place by December. Since then however, it has been a slippery slide down the table and they have only won once in their last 12 league matches. Steve Clarke will be hoping the deadline day additions of Stephane Sessengon and Victor Anichebe will stop their rut.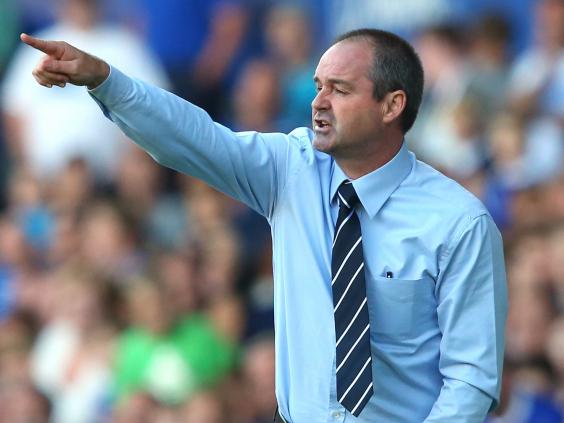 Reuse content