Sir Alex Ferguson explained in his most recent autobiography what he saw as the rationale behind Florentino Perez buying Cristiano Ronaldo for £80m in cash in the summer of 2009, and the former Manchester United manager hardly sounded like a man who believed it was him in charge of the most powerful football institution in the world.
What Ferguson lost that summer was not simply the best player he had ever managed, but also the prerogative United once had to tell their best players; that leaving Old Trafford was the first stage of their career decline. "It [signing Ronaldo] was a way... to say to the world, 'We are Real Madrid, we are the biggest of the lot,'" Ferguson wrote. "It was a clever move by them and a declaration of their intent to chase the game's most famous players."
Six years on and Real Madrid's relationship with United has changed no more than the conventional mealtime relations observed by lions towards the more complacent members of the sable gazelle crowd. The only difference between Ronaldo in 2009 and David De Gea in 2015 is that at least six years ago, Madrid had the decency to pony up the £80m in early June rather than drag the whole miserable saga into the start of the new season when damage can be inflicted on a new campaign.
Manchester United injuries and suspensions
Manchester United injuries and suspensions
1/5 David de Gea (goalkeeper)

Ruled out because of ongoing transfer speculation with Real Madrid. Sergio Romero is expected to continue in goal

Getty

2/5 Victor Valdes (goalkeeper)

Not being selected due to allegedly refusing to play for the Under-21s last season

GETTY IMAGES

3/5 Adnan Januzaj (forward)

The youngster picked up a knock in the Champions League play-off win and will miss the match against Swansea

4/5 Phil Jones (defender)

Has mild thrombosis on his leg and is not expected back for a few more weeks

Getty

5/5 Marcos Rojo (defender)

Yet to make an appearance this term following his exploits in the Copa America. The defender is getting up to fitness and could potentially feature against Swansea

GETTY IMAGES
It is absurd that United find themselves two games into the Premier League season and playing their Champions League qualifier with no acceptable offer from Madrid for De Gea and without his services in goal. Equally remarkable is the consensus on the inevitability of where this is going, even from a club of United's size. Of course, United have a history of signing other clubs' best players, so they can hardly win the argument on a moral point. But it behoves their reputation and their history that they resist losing their own.
Both Galactico eras were an assault by Madrid on the way in which they were perceived by the European football public. There is nothing that decrees Madrid should sign the world's best players, and certainly in the 1970s and the 1980s they did nothing of the sort. Instead, in the modern era, Madrid have simply told the world that they are the biggest and the best – and the world has listened.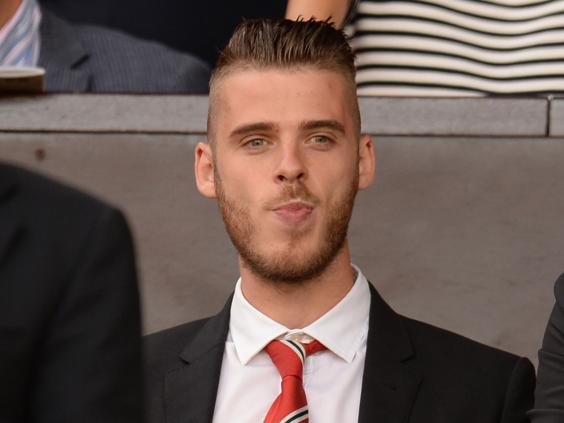 Eventually, United will have to take on Madrid and attempt that shift in perception that Perez effected in 2009 with a big play of their own. As they prepare to face FC Bruges, there are implications, beyond the question of De Gea's future or the unedifying saga of being used to Sergio Ramos' convenience in his contract dispute. Being bullied by Madrid has consequences, difficult to measure but significant nonetheless – like the attractiveness of the club to new recruits.
Yet there is no need to labour under the perception that Perez always gets his own way when already in Spain, the mood seems to be taking against a construction tycoon whose ruling political allies, the Popular Party (PP), face defeat at the general election later this year. Already Perez's grand plans to transform the Bernabeu Stadium into a shopping centre and hotel super-structure, with Abu Dhabi-funded naming rights on top, have floundered badly.
A judicial block was placed on the development late last year, first over the European Commission investigation into illegal state aid between the club and the local Madrid council, covered in recent years by The Independent, and then over the probity of the planning consent. Since then, a new city mayor has been appointed at the head of a coalition between the anti-austerity Podemos party and the Socialists – and the 71-year-old Manuela Carmena is in no mood to do deals with rich men.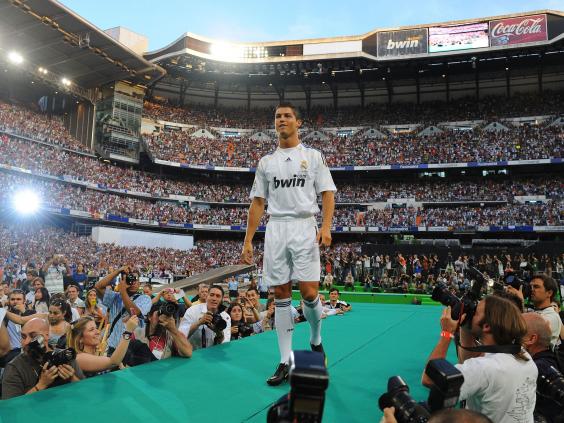 In an interview with the Financial Times last month, Carmena said that the previously cosy relationship, played out in the Bernabeu VIP areas, between the club and the Madrid establishment, represented by the PP elite, was over. Asked if she was likely to take up a place at the Bernabeu, Carmena said: "Real Madrid has not invited us yet, but if they invite us we won't go. I have a real aversion to big words and big projects. I want to do small things, concrete things, and things that are efficient. I don't want to have anything to do with grand ideas... and that includes the Olympics."
None of this is good news for Perez, who now finds himself up against Madrid's answer to Jeremy Corbyn. In fact, Carmena can lay claim to a much more hazardous political apprenticeship than the Labour Party leadership contender. She is a former judge brought out of retirement, and in 1977 she was a young lawyer at the same labour office where far-right extremists murdered five people in the Atocha massacre of that year.
In short, she is not going to be impressed by a glass of complimentary champagne in the Bernabeu presidential suite and a photo-opportunity with James Rodriguez. As every month passes, Perez's delayed project costs him money and prestige. Come November, there may be a left-wing coalition running the country. The usual allies and strategies that made Real Madrid into the club that could sign the Premier League's best players are not as dependable as they once were.
All in all, it looks like the political mood in Madrid is changing towards the football club that always gets what it wants. Whether the change of mood will be enough to save the United career of De Gea is unlikely. But at some point soon, United have to challenge Madrid's contention that they are, to borrow Ferguson's phrase, the biggest of the lot.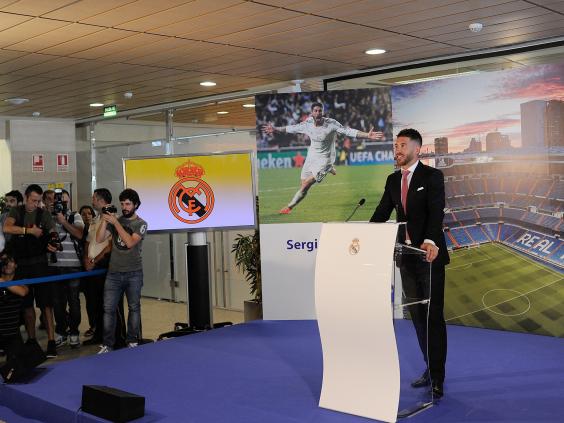 Blatter interview reaches new level of evasiveness
Sepp Blatter's tendency for evasiveness and deflection have never been better exemplified than in his recent interview with the Dutch newspaper De Volkskrant. Asked about Fifa's image, Blatter expresses amazement that Ajax lost their Champions League qualifier to Rapid Vienna. On the failure of the joint Netherlands-Belgium bid for the 2018 World Cup finals, he says that his father was a bicycle mechanic. Midway through an awkward discussion on World Cup bidding processes he points to a photograph of Nelson Mandela. "He's smiling at me!" Blatter says and smiles back.
No wonder his press conferences have become such a waste of time, nor that a British comedian felt justified in throwing $600 in notes over him, nor that it became the enduring image of modern Fifa.
Premier League loan system remains an issue for debate
When Patrick Bamford came on for Crystal Palace in the last 10 minutes of their 2-1 defeat to Arsenal on Sunday, you could only wonder at the likely depth of Arsène Wenger's rage were he to be denied three points by a goal from a Chelsea loanee. There are currently four Chelsea players on loan in the Premier League alone, making the debate over the probity of the loan system an issue that will not go away.
Reuse content