Arsene Wenger says Danny Welbeck should look to former Arsenal hero Thierry Henry as his inspiration.
Welbeck scored his first goal for the club in the 3-0 win at Aston Villa, finishing off a lovely cross from the excellent Mesut Ozil.
Bought for £16m from rivals Manchester United on deadline day, Welbeck has had a number of chances in his first three matches at the club but only managed to find the net once.
When Henry first arrived at Arsenal from Juventus, the Frenchman took eight matches before he found the net for the first time before going on to score a club record 228 goals in 376 matches. Wenger can see similarities between the two players.
"[Henry] is a good act to follow," Wenger said. "I think it is not a question of potential, it is more a nervous problem, maybe, because in training he scores goals like a real striker.
"He rushed a bit his finishing until now because he didn't score. In training he took his chances very well."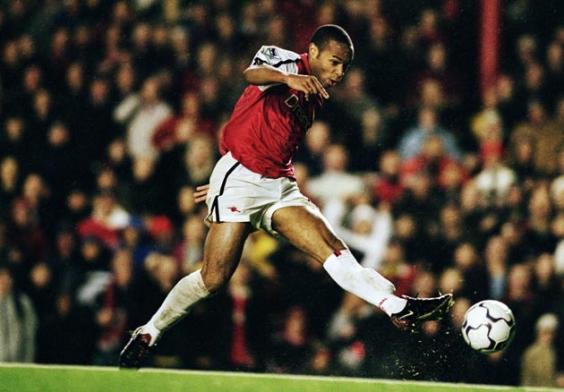 Wenger believes that Welbeck playing wide, as Henry did at the beginning of his career, impacted on his ability to finish chances.
"As well he has played at Manchester United in the wide position. Then you lose a bit that instinct to score which is a little animalistic.
"You need to always be in the middle and wait for your chance to kill the opponent. I've not talked to him about it. Sometimes when you want to get out of a problem, to talk about it creates it even bigger. Just make it natural. He is a good finisher.
"I think he has an interesting potential – good mentality, good physical potential, technical potential and he contributes to our team play."
Arsenal struck three goals in 192 seconds at Villa Park to pick up the three points and bounce back from the disappointment of the loss against Borussia Dortmund.
Welbeck said: "It was a crazy three minutes – and it seemed a bit quicker on the pitch at the time as well.
"I think once I carry on training much more and get into the matches I will develop a much better understanding with the players. I'm glad to get the goal but if you look at all strikers they miss chances.
"The most important thing is to get over it and move onto the next opportunity."
Reuse content