Max Eberl is resigned to his fate. Borussia Mönchengladbach's Director of Sport has all but admitted defeat in the fight to keep hold of his prized midfielder.
Christoph Kramer, who gained international fame when he was concussed in the World Cup Final last July, is on loan to Gladbach from Leverkusen. Next summer, he is set to return to his parent club, and Gladbach will lose the driving force of their midfield.
"If Chris wants to stay, and Leverkusen deman utopian sums of money for him, there's not much we can do," grumbled Eberl in an interview with WAZ this week. Asked what kind of figure he would describe as "utopian", Eberl replied "€15m. We wouldn't be able to afford that."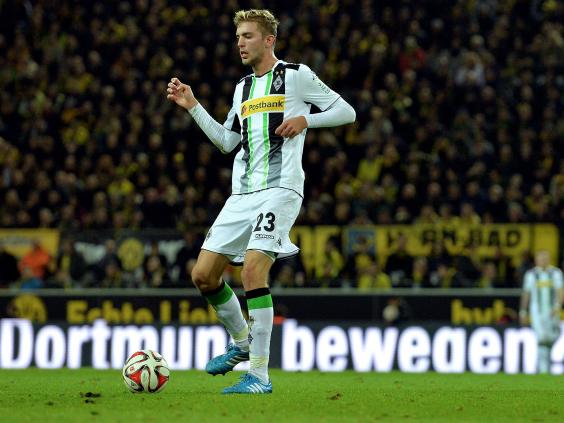 That's the bitter truth at Gladbach. The grand old club has done wonders to establish itself as a top six Bundesliga team in the last few years, and is now pushing to make more of an impact in the Europa League, where they have danced through the group stage under the tactical shrewdness of coach Lucien Favre. But they remain unable to cough up €15m – around £11m – for one of their most prized players.
It is a bitter truth which may cause even more worry for Eberl come next summer. For Kramer is not the only young, talented midfielder that Gladbach are looking to hold onto. There are others, and one in particular who in a few short months has endeared himself to the Borussia faithful. Thorgan Hazard joined the club on loan from Chelsea in the summer, and has barely looked back.
The Belgian is one of the forgotten, a victim or beneficiary of Chelsea's vastly exaggerated loan policy, depending on which way you look at it. He joined Chelsea in the same summer as his elder brother Eden. But while Eden Hazard pirouetted into the role of a superstar, Thorgan was loaned out to Belgian club Zulte Waregem for two years. This summer, he switched to Mönchengladbach on another loan deal.
There, the 21-year-old has enchanted the Bundesliga. It took him a good few weeks to to fight his way into the first team, and even now, he periodically warms the bench. But coach Favre has used his new tool expertly, and Hazard is now Gladbach's most efficient attacking player, involving himself in a goal every 87 minutes.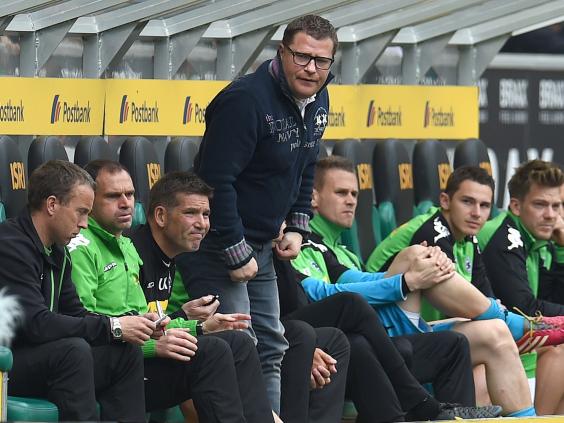 At times, there is a striking resemblance to his brother. The same technique, the same cockiness going forward. Off the pitch, though, the stroke of arrogance which sometimes emerges from Eden remains buried under a boy next door image in Thorgan. "Ein guter Junge", was how one newspaper described him recently. 'A good lad'. And talented too. Last Saturday, he displayed almost Beckham-like precision, whipping in a perfect free kick from 30 yards to claim an assist for Gladbach's opening goal against Hertha Berlin. He followed it up later with his first league goal for the club.
In Mönchengladbach, there is little that sets the heart racing like a young, attack minded player. The club earned the nickname "Foals" in the seventies, when they came, sometimes inaccurately, to represent a youthful, gung-ho vigour to challenge Bayern Munich's ruthlessness. Hazard is the model foal, and Gladbach are desperate to keep hold of him.
That is where Max Eberl's bitter truth comes in. Like Kramer, Hazard is expected to return to his actual employer next summer. The better he plays at Gladbach, the more likely it is hat José Mourinho decides to haul him back to West London. Hazard himself has said that "staying at Gladbach is definitely an option", but has refused to commit himself fully to extending his time at the club.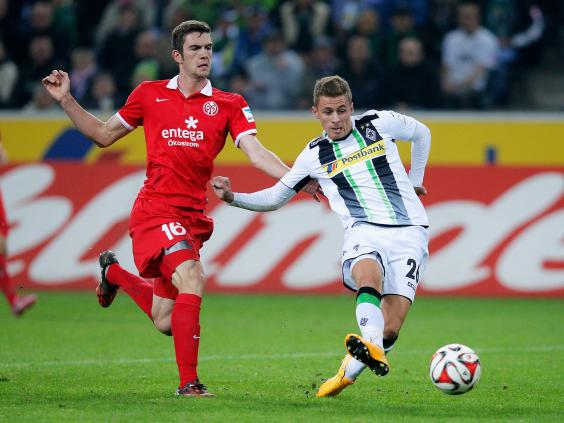 Eberl, meanwhile, has repeatedly insisted that he will start discussions with Chelsea soon. An extended loan is probably the most he can hope for, perhaps with the added bonus of a buy-out option built into the deal. An outright transfer will most likely remain beyond Gladbach's financial capabilities.
Eberl, though, is no mug. He is one of the key orchestrators of his club's excellent progress in the last few years. Chelsea may hold all the cards, but they can be sure of one thing. If Eberl is resigned to losing Christoph Kramer, he is likely to fight tooth and nail to keep Thorgan Hazard.
Reuse content