Aston Villa manager Tim Sherwood has replied to a six-year-old fan who he beat to the vacant managerial job at Villa Park.
Earlier this season Charlie Pye wrote to the club's chief executive, Tom Fox, to apply for the job after the departure of Paul Lambert.
Unfortunately for young Charlie, Villa opted to appoint the slightly more experienced Sherwood, who has picked up 13 points in nine matches since being appointed.
"I think my team talks would be very good and my tactics would be excellent," said Charlie in his initial letter, published on the Aston Villa website.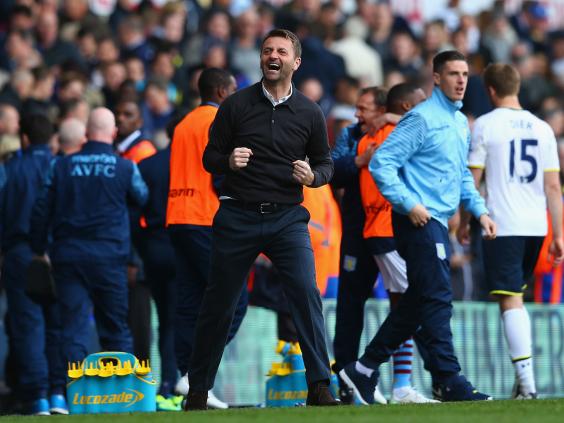 "We need to stop the goals by getting in the way. We need to score more by shooting on target. This is a winning formula, so my dad says.
"As for payment on taking the job, all I ask is for a signed claret and blue football, a WWE wrestling figure and some sweets. As a win bonus each week, I would want a Twix.
"I would appoint my mum and dad as assistant managers so they can drive me to the training ground each day. My mum is also very good at making bacon sandwiches for the players if that helps.
Who will be the next Aston Villa manager?
Who will be the next Aston Villa manager?
1/8 Tim Sherwood

The short-term manager of Tottenham is in danger of becoming the next Alan Curbishley - linked with every vacancy but never landing the job. At one stage looked certain to take over at QPR but pulled out of the running after failing to get assurances about where the club was heading. With Aston Villa Randy Lerner making no secret of his desire to sell the club, there could be sticking points yet again.

Getty Images

2/8 Glenn Hoddle

The former England manager was among the staff at QPR but in the shake-up after Harry Redknapp departed he left Loftus Road too. Has not managed any side since he left Wolves in 2006, spending many of the intervening years as a television pundit.

Getty

3/8 Michael Laudrup

The Dane has been strongly linked with the vacancy at QPR and his agent has indicated he would be keen on a return to the Premier League - so much so he would be willing to take a pay cut from his current job as manager of Qatari side Lekhwiya. But his agent has also said Laudrup will honour his contract - meaning any move to Aston Villa might have to wait. The former Barcelona player is regarded highly after taking Swansea to League Cup success and instilling an easy-on-the-eye style of football in Wales despite a limited budget.

AP

4/8 Jurgen Klinsmann

Jurgen Klinsmann has often found himself linked with a return to the Premier League where he remains well loved for his entertaining spell as a Tottenham striker. Is still the manager of the United States, a job he took in 2011, and with another World Cup very far away he could be tempted by a return to club football.

5/8 Gareth Southgate

Having only been appointed as manager of the England Under-21s in 2013 it would take a lot to tempt Southgate away. But his history with Aston Villa makes is a possibility - the former defender made over 200 appearances for the Villains. Only other management experience came at Middlesbrough - where he oversaw the club's relegation from the Premier League.

Getty Images

6/8 Neil Lennon

The former Celtic manager only recently returned to management with Bolton where he made a quick impact to help them move away from the relegation zone. Recent results haven't been quite so impressive but five league titles with Celtic and some impressive Champions League results see his stock remain high.

Getty Images

7/8 Roy Keane

Was recently among Paul Lambert's staff at Aston Villa before departing to concentrate on his assistant role with the Republic of Ireland. The appointment of Keane would see someone arrive who already knows the players and the club and he certainly has the fear factor if that is what is needed to kick the faltering team into shape. However the former Manchester United captain has failed to replicate his success as a player in the management roles he has held at Sunderland and Ipswich.

Getty Images

8/8 Sean Dyche

A coach with real respect and is proving why he's regarded so highly by giving Burnley a real fighting chance of Premier League survival despite the shoestring budget at Turf Moor. Would take a lot to tempt him away - particularly just for another relegation battle.

GETTY IMAGES
"If I am successful, I would also need you to tell my school that I don't need to attend anymore as I have a job."
Charlie (pictured above, via the club website) didn't get the job but former Tottenham manager Sherwood surprised the youngster by responding to him - and even stating that he was "very close" to getting it.
"From your letter it is clear to see that you would indeed be an ideal candidate for the job due to your knowledge of the game - and your very capable backroom staff, of course!" wrote Sherwood.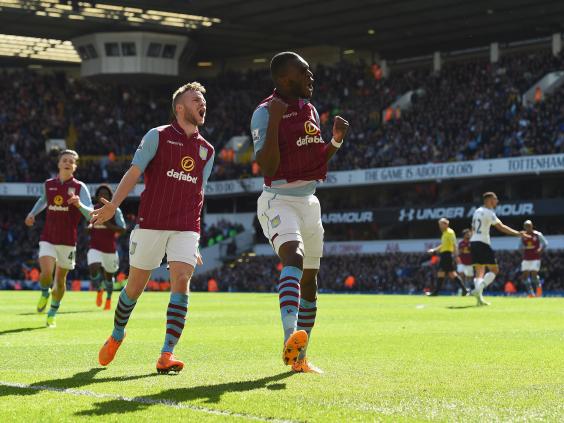 "Hopefully you're not too disappointed at missing out and I'm informed that I just managed to pip you to the post so you were very close to being offered the job.
"Our chief executive Tom Fox has informed me that the club would like your permission to keep the letter on file 'just in case' - although I'm hoping I will be successful at this great football club. I will certainly be aiming to make you and all the other supporters happy.
"In terms of your football career, I want to wish Norton Lindsey every success this season. Well done on being appointed captain. I was a captain during my own playing career - it's a special honour."
Charlie told the club website: "I never expected a letter from the manager but I was absolutely delighted to get one.
"What he wrote was brilliant - it meant a lot to me. Even the stuff about congratulating me on being a captain was really special.
"I was really happy when he got the job because of his passion and I love him even more now. I think he will do brilliantly for the Villa. He already is!"
Reuse content