In the wake of an embarrassing 4-0 defeat to Chelsea, Tottenham manager Tim Sherwood revealed his  frustration with the situation at the club, stating "the silence is deafening" as regards his own future. He also said he would refuse to be assistant to any replacement and criticised his squad for "going missing" at Stamford Bridge on Saturday.
There is widespread  expectation that Dutchman Louis van Gaal will be appointed at White Hart Lane this summer, representing yet another restart for Spurs. Emotional and "hurting", Sherwood outlined his irritation at much of what is happening at the club, not least the absence of public comment on his future.
"The silence is deafening," Sherwood said. "It's up to the club to make a decision.
"One thing I guarantee is no one cares more than me. And I want the team to do very well and it hurts me when they don't. I need people in that dressing room to be hurting like I am."
Sherwood said he had no interest in serving as an assistant, but did leave open the possibility of working in a technical role, with his words putting focus on the political intrigue within the Spurs football structure.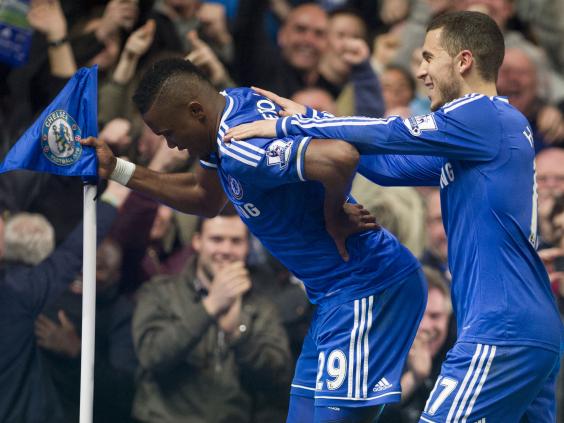 "No, I never want to be a No 2," he said. "I feel like I can do the No 1 job. I'd be no good as a No 2. I'm too opinionated. I wouldn't want to do the job.
"I do think there is a place for a technical director, someone who sees the club from the bottom to the top."
Sherwood was clearly agitated with gaps in the character of his team. "We lack something, don't we?" he said. "It happens too often. Capitulations are happening too often to say we are rock-solid and blessed with so many characters. In adversity, when things go against us, that's when we're going missing.
"In my opinion you've either got it in you or you haven't. More and more need to stand up and be counted."
Spurs' final collapse came after defender Younes Kaboul was harshly sent off for a 59th minute penalty incident involving Samuel Eto'o, but Chelsea manager Jose  Mourinho again sought to deflect attention away from accusations of diving.
"I want to see," he said. "I want to see. But you know the kings of the penalties, you know where they are and they're not here."
Reuse content