There are many ways to damage a football club. Loftus Road will witness two of the most contrasting. The home team, Queen's Park Rangers, are completing their second relegation campaign in three years, laid low by one that loved not wisely but too well. The visitors, Newcastle United are in danger of following them into the second tier thanks to a man who knows the price of everything and the value of nothing.
At the risk of heading for Pseud's Corner, it is not, though, a quote from William Shakespeare or Oscar Wilde which should be emblazoned across this afternoon's programme but one uttered by Brian Rix because high farce has been the order of the last few seasons at both clubs.
Under Tony Fernandes, QPR have been an El Dorado for fading footballers and foreign mercenaries with an often fraught support watching an ever-changing cast of players and managers. The only players left inherited by Fernandes four years ago are the rather different Clint Hill and Adel Taraabt.
Under Mike Ashley, Newcastle are the new Christmas club, coming down with the decorations as the team clock off once safety is apparently achieved. This year, however, they downed tools prematurely with Ashley's decision not to replace Alan Pardew misguided cost-cutting.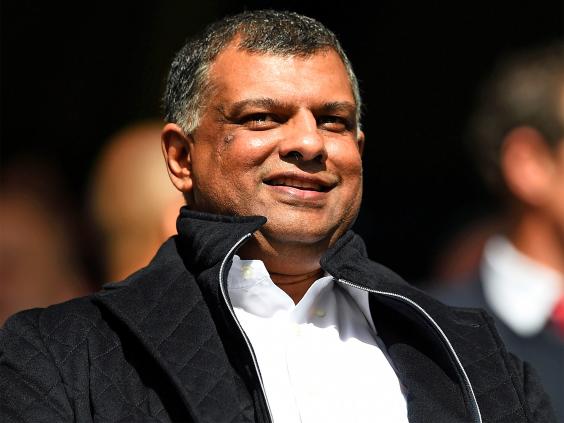 Football owners come in all styles, and always have done. There is a myth that clubs used to be run by honest-to-goodness local grandees who had the community at heart. Some fitted that description, but others were rogues and despots too. Louis Edwards, who was in charge at Old Trafford when Matt Busby led Manchester United to the European Cup, was under investigation for selling condemned meat for school dinners when he died. The autocratic Bob Lord, a fine steward of Turf Moor, was also known as the Kruschev of Burnley because of his ruthless nature. Many in the days of the maximum wage looked at the huge crowds and wondered where the gate money went. Now, at least, the finances are (up to a point) in the open. Ashley has made no secret of the fact that he regards Newcastle United as a business like any of his others – there to turn a profit. The Glazers at Manchester United are the same. Other American owners have been more engaged with supporters, but no-one should think they bought their clubs through altruism.
The people who run Stoke City, Crystal Palace, Swansea City, Everton, West Ham and Burnley are, mostly, supporters, but Manchester City is a public relations vehicle for Abu Dhabi and Chelsea serves a similar purpose for Roman Abramovich, as well as being a hobby. It is not entirely clear what motivates the owners of Southampton, Leicester City and Hull City.
For Fernandes, QPR appears to be a combination of both hobby and investment. Though previously a West Ham fan, no one could fault his commitment to QPR, only his judgement. It seems hard to believe a man who has been so successful in an industry so capricious as the airline business could make so many poor decisions but, being new to football, and with commitments elsewhere, he was easy prey for the game's sharks. There is no training school for chairmen, just a variety of Fit and Proper Persons Tests which are riddled with holes any decent lawyer can sail through. Learning is on the job and lessons are hard-won. At Leyton Orient, Francesco Becchetti bought a club that was a penalty shoot-out from the Championship. A few daft decisions later, he is paying some players Championship wages, but the club is now in League Two.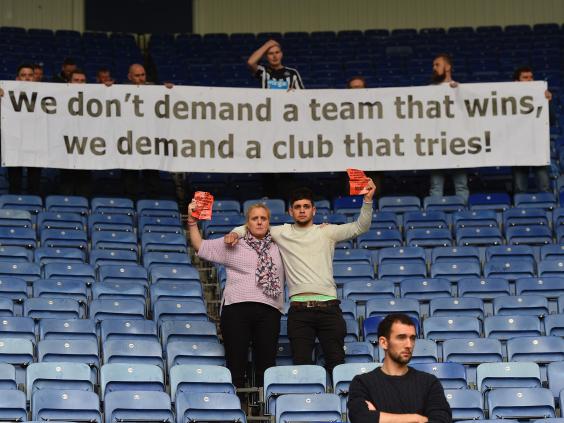 Labour's election failure means proposals to extend supporter ownership and put fans on the board will not now come to pass. Supporters will remain at the mercy of chairmen, even when, as with the case of Blackpool's Karl Oyston, fans believe they wish to drive the club into the ground. The Football Association often get the blame but their powers are limited. Like many aspects of football, if ownership rules were re-invented much would be different but it is too late. Clubs are private companies and the FA, constrained by law, cannot easily dethrone owners. Even when they suspend them, as at Wigan and Leeds this season, there are doubts as to how effective the bans are. Meanwhile, at Preston, Peter Ridsdale, though disqualified from being a director after being barred until 2020 for financial irregularities, is often present as "advisor to the owner". 
With so few safeguards, supporters regularly welcome new owners only to be swiftly disillusioned. In late 2012, Leeds fans warmly greeted GFH Capital largely because it meant they were shot of Ken Bates. Two years later, with the club still marking time in the Championship, they hailed Massimo Cellino's takeover. Now many fans pray for a new saviour. 
In a perfect world, every chairman would be a Jack Hayward, Steve Gibson or Peter Coates: a local boy made good who wants to put back into his club and community. In reality, the scale of investment now required to "do a Jack Walker" is such local heroes are rare.
Is there a solution? Only one unpalatable to most fans: walk away – but even that will not work in every case. Affecting the bottom line might work with Ashley, but it would only hamper Fernandes' attempts to repair the damage.
In many ways Fernandes should be the ideal chairman. He has spent heavily on players (albeit in wages as a much as fees), but also wants to invest in infrastructure with a new stadium and training ground.
In other ways Ashley is the exemplar, ensuring his club is financially stable, backing a manager for four seasons, even through dips in form and buying keenly-priced players with potential.
Fernandes' passion and Ashley's acumen could make the perfect chairman. Instead, QPR and Newcastle respectively have an inexperienced owner necessarily distracted by other roles, and another who looks for results on the balance sheet, but not on the pitch. Today their fans may feel united in despair.
--
FIVE ASIDES
Do Chelsea know what young talent they have?
Chelsea's kids have won the FA Youth Cup, the Uefa Youth League and are likely to be runners-up in the Premier League U21 development competition. Impressive, but what must the players – and – coaches think when they see the club spend £4.5m on  Brazilian Nathan, aged 19?
Added fees bring shame on the Conference
Tickets for the Conference final, already dear (£36-41), incur a £3 "booking fee", plus postage (£2.35 1st class; £6.25 special delivery) or £1.95 to collect at Wembley. These charges (from See Tickets agency) are outrageous. The Conference must do better.
Wenger's pettiness was unfair to victorious Swans
Swansea City's most expensive player at the Emirates on Monday was £9.5m Gylfi Sigurdsson. More than half Arsenal's team cost in excess of that,  some three or four times as much. Which is why Arsène Wenger's anger at Swansea's tactics was petty and ill-judged.
QPR fine could go to feed the grass roots
Due to Premier League pressure, the fine to be levied on QPR for breaking FFP has to go to charity. So the Football Foundation, now celebrating 15 years of grassroots facility provision, and community-focused Football Beyond Borders are obvious choices.
A lesson for football's big guns in the SNP's success
Might there be a General Election lesson for the Premier League in the Labour Party's near wipe-out in Scotland? No matter how impregnable your core support may seem, if you take them for granted they will turn away.
Reuse content