On Sunday, Tottenham Hotspur played their last ever match at White Hart Lane, with Victor Wanyama and Harry Kane scoring in a 2-1 win over Manchester United.
The club will now relocate to Wembley Stadium for a season, where they will play home matches in front of a full capacity of 90,000 people before moving into their new stadium in time for the 2018/19 season.
Tottenham's new stadium will be the largest club football ground in London, with a capacity of 61,000 people – 1,000 seats larger than the Emirates Stadium.
The club have worked closely with fan groups throughout the development of the new stadium in an attempt to preserve White Hart Lane's famed atmosphere, with the new plans prioritising the promiximity of fans to the pitch. So the front row of seats around the ground will be between five and eight metres away from the pitch.
This is unusual for many new stadium: at the City of Manchester Stadium fans are sat over 12 metres away, while at the Emirates Stadium they are 13m away, and at Wembley this increases to 18m.
The south stand will be a single-tier stand with room to seat 17,000 fans, the biggest single-tier stand in Europe. Although the single-tier home end is all seating, the club have assured fans that it has been "designed with safe standing in mind" should there be a legislation change.
Now that Tottenham have played their final match at the current White Hart Lane, various valuable items from around the stadium will be retained by the club and placed into storage.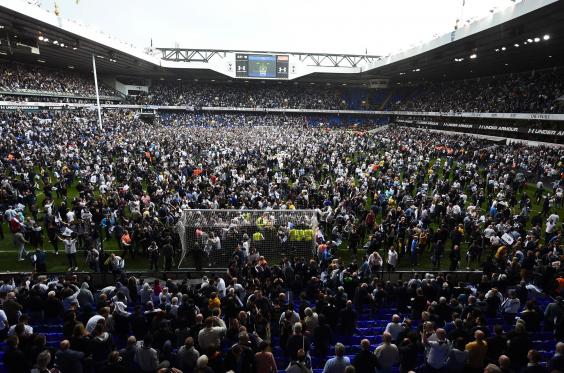 These items include the ashes of feted former manager Bill Nicholson and his wife, Darkie, who were buried together underneath the current pitch. Their remains will be moved and placed under the new playing surface.
Other items will be collected and displayed in an exhibition called "The Tottenham Experience", which will raise money in aid of the Tottenham Tribute Trust.
On Monday 15 May chairman Daniel Levy formally handed the keys to White Hart Lane over to Mark Reynolds, the CEO of Mace, who are the main contractors for the construction of the new stadium.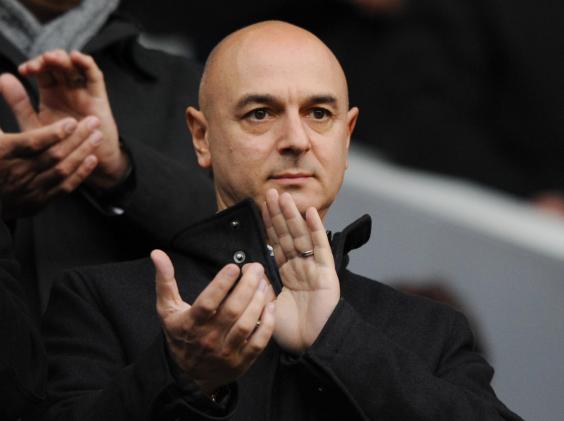 Mace now takes on full responsibility for White Hart Lane, with the stadium scheduled to be completely deconstructed in 12-weeks.
The North Stand will be demolished first, with the South Stand the next to be removed, including the current Spurs Megastore. 
Reuse content