Harry Kane has revealed he is still in contract talks with Tottenham, despite reports he had put them on hold until the summer after a dispute about salary demands.
The Spurs vice-captain was said to be holding out for at least £100,000-a-week but was left frustrated by chairman Daniel Levy's strict pay structure which sees no player earn a weekly six-figure salary.
Kane agreed a new five-and-a-half-year deal in February but is keen to be rewarded after winning the Premier League Golden Boot and establishing himself as England's first-choice forward.
It was reported that Manchester United were keeping tabs on the situation, with Jose Mourinho's side capable of doubling what Spurs were offering.
But Kane insisted he is happy at White Hart Lane and wants to stay with the club "for a long, long time".
"I'm happy at the club," said Kane after scoring twice in the last three minutes to secure a 3-2 win over West Ham.
"A lot of people are going to speculate about contracts but I am happy – you saw me out there today.
"There are not many better feelings than being at White Hart Lane and scoring in a London derby. So yeah, I am happy at the club and want to be here for a long, long time.
"We are in talks and I'm sure we will get something sorted. I'm not panicking and I'm not demanding anything, as I've read in the paper.
"We're having a conversation and I have no doubts that we will get it sorted. As I say, I want to be here for a long time and I am sure I will."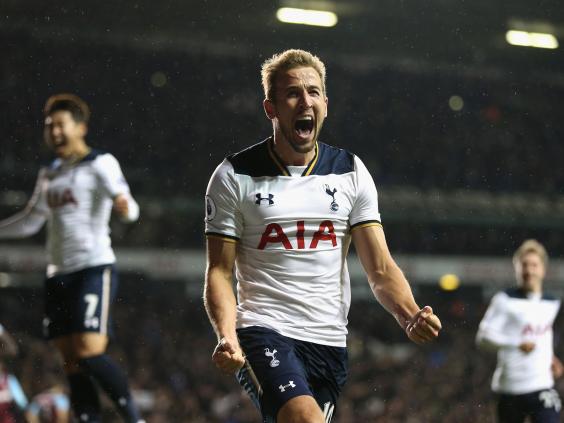 "Look, it's going to happen. I am happy here. Hopefully we will have no issues with the contract – we have only just started talking about it.
"I'm fully concentrated on playing for Tottenham and winning for Tottenham and I think there are no doubts after today that my mind is anywhere else."
Reuse content