Tottenham are planning to rename White Hart Lane station after the club but could face a staggering £12m fee to do so.
The Premier League side reportedly want to name the London Overground station 'Tottenham Hotspur Station' to coincide with the opening of the club's new £400m stadium, which is set to be ready for the 2018/19 season.
Plans to transform White Hart Lane station were supposedly recommended for approval at a Haringey Council planning sub-committee hearing on Monday.
But, according to Squawka, Transport for London is demanding that the north London club hands over £12m.
Although TfL are prepared to change the name of the station, they've reportedly asked Tottenham to pay the multi-million fee in order to meet the costs of changing the signage and maps.
Having already invested millions into the new stadium and redevelopment of the local area, the extra cost could deter senior figures at the club who are currently in the process of finding a naming rights partner to help finance the move.
The club will note that bitter rivals Arsenal successfully renamed Gillespie Road underground station after the club in 1932 as it was situated beside their old Highbury stadium.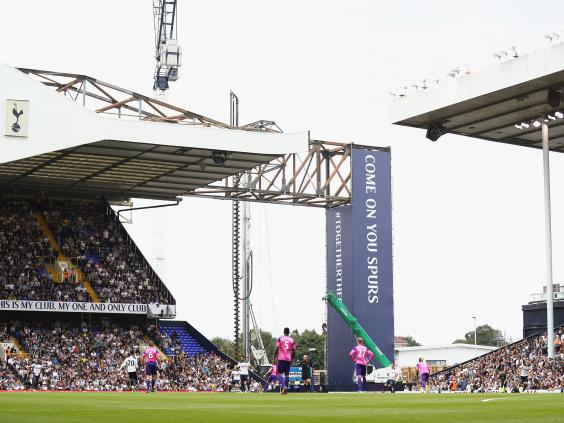 Tottenham's new 61,000-seater stadium is being constructed a stone's throw away from White Hart Lane and will be connected to the London Overground station via a walkway that leads directly to the ground.
As part of the club's redevelopment, a 180-bedroom hotel and 579 new homes will be built in the area and, once complete, Spurs estimate the new build will help support the surrounding economy, providing thousands of jobs for local residents.
Reuse content