Harry Kane has said he will look to "pick the brain" of Wayne Rooney on how to deal with his current goal drought.
Following his breakthrough season at Tottenham Hotspur, Kane is yet to score in five appearances this term. His England team-mate Rooney recently broke a 10 game barren run before scoring a hat-trick against Club Brugge and Kane thinks his fellow striker may be able to impart some advice.
"We have only been here a couple of days so far but I am sure we will get to talk to him as the week goes on," said Kane, who also talked up Rooney's ability to balance club and country commitments.
"I'll be able to pick his brain and see how he dealt with it, what he did to keep in good shape and keep fit over all those years and try and use that to help me."
Kane played in 56 games last season due to Tottenham's Europa League run and participation in the European U21 Championships over the summer, but despite the lack of rest, the 22 year-old refused to blame it for his difficult start to the new term.
"I'm definitely fresh. I had a few weeks off after the tournament, got away, cleared the mind and reflected on last season. I've come back in good shape and I feel as fit as ever to be honest. I am 100 per cent healthy and I think my game hasn't dropped compared to last season in terms of the distance I have run. I am in really good shape and I am excited for the games ahead."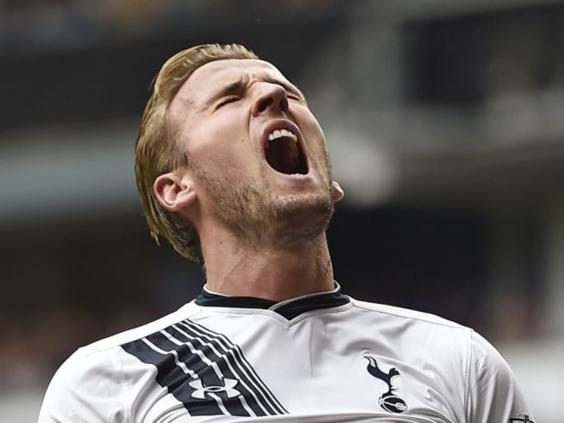 Next up is San Marino, with the European minnows providing an excellent opportunity for Kane to get going.
"As a striker I want to be scoring. San Marino is a good chance for us to get the three points and hopefully get some goals as well. If called upon, I will be ready to hopefully get some goals and get three points for the team."
But even if Kane's wait for a goal continues, the Spurs player will remain philosophical about it.
"It was always going to be the case. I think this time last season I wasn't even starting in the Premier League so it has been a progression from then and this is part of it. As a striker, you are going to go through spells where you are on fire and everything you touch turns to goals and then other times it doesn't go your way. I'm very focused and confident in my own ability. It is a long old season ahead and I know if I keep doing the right things, the goals will come and hopefully the wins will come as well."
Reuse content