Leicester City manager Nigel Pearson has baited the wrath of the Football Association after labelling referee Mike Dean 'one of the most arrogant men I have ever met'.
The 51-year-old was incensed following Dean's decision to award Tottenham Hotspur a penalty during the 4-3 defeat at White Hart Lane - while the scores were level at 2-2.
The match official hesitated before pointing to the spot after David Nugent appeared to barge Danny Rose to the floor.
Harry Kane, who spent three months on loan at the King Power Stadium in 2013, converted the spot-kick to complete his hat-trick and confirm Pearson's misery.
"What's the point? he said in post-match. "What is the point of talking to him? He is one of the most arrogant men I have ever met. There we are.
"Unfortunately again, it's another dubious decision. The arrogance of the man at times is frightening. I just find it difficult to accept that we have to deal with yet another contentious decision that has not gone our way.
"It is two players colliding. Nuge will be the first to admit he should have probably dealt with it a little bit earlier.
"The length of time it took to actually give the decision, and I am led to believe nobody else's opinion was actually involved, he took that length of time to decide two players colliding in the box is a penalty.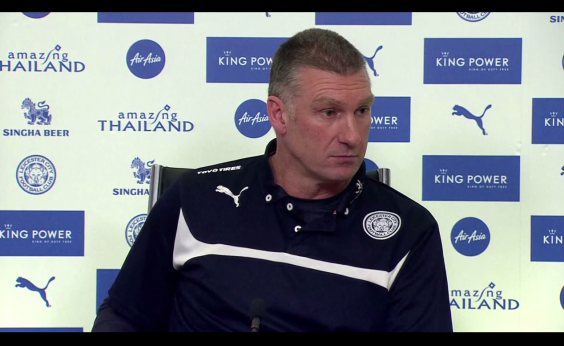 "I just find it bizarre, that's probably the nicest thing I can say. We're in a situation where there is a lot of talk about the spirit of the game, players going around referees. There has to be an element of fairness.
"I really do feel at the moment that we continue to be short-changed. I am not suggesting, of course, that it is deliberate. But we can't be on the receiving end of so many poor decisions."
On the prospect of an FA fine, he added: "Will the FA look at it? I don't know. Will they?"
Reuse content