At Tottenham Hotspur this week, one question caused the mood to change. Those players who were asked it quickly went from praising the new atmosphere around the team to mutedly talking about how "that day" is "the past". The 15th of December 2013 certainly consigned Andre Villas-Boas to the past.
Liverpool's storming 5-0 win at White Hart Lane was the final act of the Portuguese's regime, as he was sacked the next morning. It was not the only time Brendan Rodgers' side inflicted such a humiliation on Spurs, and Villas-Boas was not their only victim.
One story has it, that after the  4-0 at Anfield on 30 March, Liverpool had second thoughts about pursuing a deal for Jan Vertonghen. Whether that is true or not, the  defeats felt hugely damaging, much more than just thrashings. Now, as Liverpool return to White Hart Lane, the hope at Tottenham is that, far from ending a manager's reign, this fixture can properly launch Mauricio Pochettino's new regime.
His side have played  supremely in their four competitive games so far, but they have all been against lesser teams. Liverpool represent their first top-end opposition, and the first "big test", as Pochettino puts it.
Mario Balotelli: The funniest stories
Mario Balotelli: The funniest stories
1/17 Bully

When a youngster asked for an autograph outside Manchester City's training ground, Balotelli demanded to know why the boy was playing truant. After the child revealed he was being bullied, Balotelli drove the boy and his mother to the school in question so he could tackle the bully himself. He demanded to see the headmaster to make him aware of the issue and then mediated between the two boys to resolve the problem. A source said: 'Mario feels strongly about bullying.' Read the full story here.

2/17 Generosity

After gambling at Manchester's 235 Casino, Balotelli walked away with winnings of £25,000. Feeling generous, he gave a homeless man 'with ginger dreadlocks and a beard' £1,000. Click here for the full story.

GETTY IMAGES

3/17 Parking fines

During his time in Manchester, Balotelli racked up £10,000 in parking fines and had his white Maserati impounded 27 times. Once he was pulled over by the police who wanted to enquire why he had £5,000 in cash on his front seat. Balotelli reorted: 'Because I am rich.' Click here for the full story.

Getty Images

4/17 Bored

Balotelli was 'bored', so threw darts at Manchester City youth team players to pass the time. Click here for the full story.

Getty Images

5/17 Racism

Balotelli explained prior to Euro 2012 how he would deal with racists: 'I will not accept racism at all. It's unacceptable. If someone throws a banana at me in the street, I will go to jail, because I will kill them.'

Getty

6/17 Selfie

In a pre-season friendly for AC Milan, two fans ran onto the pitch to demand a selfie with the striker. Rather than shy away like most would in such a situation, Balotelli was more than happy to oblige.

Twitter/@NA_B52

7/17 Ironing

Mario isn't a one trick pony. He can also iron, dance and read - all at the same time. Click here to watch.

INSTAGRAM

8/17 Chicken

For reasons never fully explained, Balotelli once sported a chicken hat. Thankfully it was a trend that never caught on.

Getty Images; Sky News

9/17 Fireworks

A bright spark at the body that co-ordinates firework safety material enlisted Balotelli soon after it was reported that some had been set off in the bathroom of his Manchester mansion.

10/17 Why always me?

The day those stories emerged, Balotelli scored for City in the Manchester derby, giving him the perfect opportunity to reveal *that* t-shirt.

GETTY IMAGES

11/17 The Queen

The Queen may be wary of Balotelli's return to England. During the World Cup, he said he wanted a kiss from Her Royal Highness should Italy do England a favour by beating Costa Rica. Thankfully for everyone involved, they didn't.

TWITTER

12/17 Grass

During a Europa League defeat to Dynamo Kiev, Balotelli had to be substituted in the 57th minute with his face swelling up. It emerged afterwards that the Italian is allergic to some types of grass.

Getty Images

13/17 Interruptions

During an Inter Milan press conference to announce the appointment of Andrea Stramaccioni as interim-manager, Balotelli interrupted proceedings to say hello. He was enjoying a day-off from Manchester City at the time. Click here to watch.

14/17 Celebrations

Balotelli's naked torso was to be one of the defining images of Euro 2012 - but he's not overly keen on celebrating goals. 'I don't celebrate goals, I'm just doing my job,' he infamously said. 'Does a postman celebrate when he delivered the mail?'

Reuters

15/17 Pranks

Balotelli has always appeared to be well loved by his team-mates. Perhaps it's the pranks he plays, like this one on Edin Dzeko. Click here to watch.

16/17 Prison

Balotelli was reportedly questioned by police in Italy when he was found taking a look around the grounds of a women's prison in Brescia. Apparently he simply fancied having a look. Click here for the full story.

GETTY IMAGES

17/17 Mancini

Balotelli's relationship with former Manchester City boss Roberto Mancini was a complicated one. It has been described as a father-and-son type relationship - only the sort where they fight each other during training.

EAMONN & JAMES CLARKE
We will get to see if Tottenham have really got to grips with his philosophy as those first games suggest, or whether it was merely an illusion of easier fixtures. A home game against Liverpool could again give the team a reality check, or help show how far they've come.
The difference with Pochettino is that he is not exactly daunted by difficult games. In the 19 months since he first came to England with Southampton, the Argentinian has enjoyed a better record against the top four than Tottenham. He always gave the elite sides a game, and never suffered the kind of thrashings that Spurs did so often last season.
As such, they may have stumbled on to the ideal manager for their main problem, and one who is perfect for this fixture. Liverpool battered Tottenham twice last season, but Pochettino has beaten Rodgers in two of their three encounters.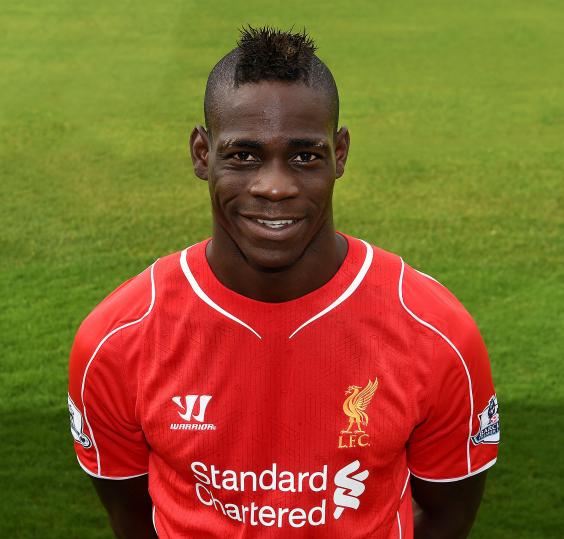 A possible reason for this is the Argentine does not really register the status of the opposition. He sees a tactical puzzle to be solved, as with every other game. This is not a revenge mission. It's more important.
"The past is the past," Pochettino says. "For me, football is the present and future. Sunday is a very tough test because it's Liverpool but, for us, it's the same as if we're playing [AEL] Limassol. We need to try to get the three points, make our football, play under our philosophy."
The squad have at least bought into that attitude. "It's not really revenge," the Spurs winger,  Andros Townsend, said. "We're looking to go out and win the game, no matter who we're playing. We don't hold a grudge.
"I think in both games, here and at Anfield, we weren't good enough on the day. They were better than us in all positions. But we've started well this season, we've got momentum, we've got strength in depth. Hopefully we can get the win our early form deserves."
That form has been built on the Pochettino fundamentals, which have been a core part of training. "Everything's about pressing, reactions when you lose the ball," Townsend explains. "[It's] day in, day out in training.
"It's all about pressing high up the pitch and high tempo, defend from the front and then you get chances. That's what we're looking to do. Everyone's bought into that."
There is a danger of going gung-ho with that approach against an attack as fast as Liverpool's, as  Pochettino found out in March.  Although Southampton were seen to initially have the better of that game, Rodgers' side caught them on the break for a 3-0 win.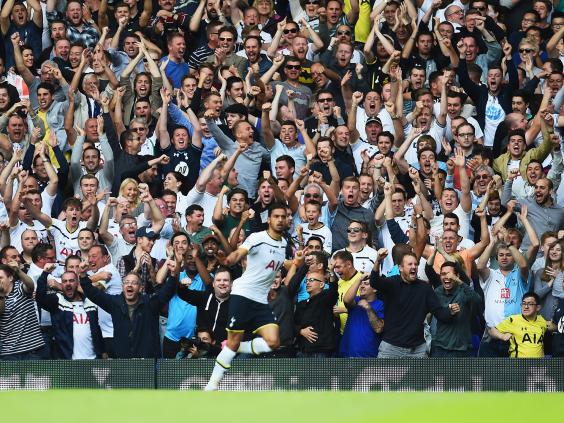 "We'll see," Pochettino says. "It's a very good team and fast on the  offensive line. We need to be careful, to be focused and impose our philosophy."
That challenge is heightened by the presence of three of Pochettino's old players in the Liverpool squad: Rickie Lambert, Adam Lallana and Dejan Lovren. It also presents a different kind of test for Pochettino himself, even if he temporarily chuckles at the mention of "Liverhampton".
"It's not an easy game on the emotional side because it's against Dejan, Adam and Rickie. But, on the pitch, when the referee blows his whistle, we are enemies," he said.
That's quite a soundbite. Pochettino is well capable of them. Although he now speaks in a language he is still not completely comfortable with – as evidenced by how often he turns to his interpreter for the translation of a word – one phrase stood out when talking about the spirit his coaching staff try to create.
"We are special people. We showed it in Espanyol, in Southampton. We try to show it now. Special. We are special. We show it in our job, but it's not only our job, it's our passion. That's the important thing."
One specific word sounds familiar. Pochettino, however, is fully aware of the need for something different at Spurs, starting with today.
"It's important to create excitement, ambition. Our supporters feel that." They will also be hoping to feel very different to this fixture last season.
Tottenham v Liverpool is on Sky Sports 1 today, kick-off 1.30pm
Reuse content