Kaka scored on a penalty kick and set up David Villa's goal minutes later in the first half to help the best players in Major League Soccer beat Tottenham Hotspur 2-1 on a blustery Wednesday night.
The MLS improved to 9-3-1 against international competition in its All-Star Game.
Orlando City's Kaka and Villa of New York City FC are the new "kids" in the league and did all right. Both made their MLS debuts this season and showed their skills in the first half before taking a seat on the bench.
Harry Kane scored for the Spurs, who open the English Premier League against Manchester United on 8 August.
Keeper Nick Rimando of Real Salt Lake had a sensational opening 45 minutes before turning things over to David Ousted.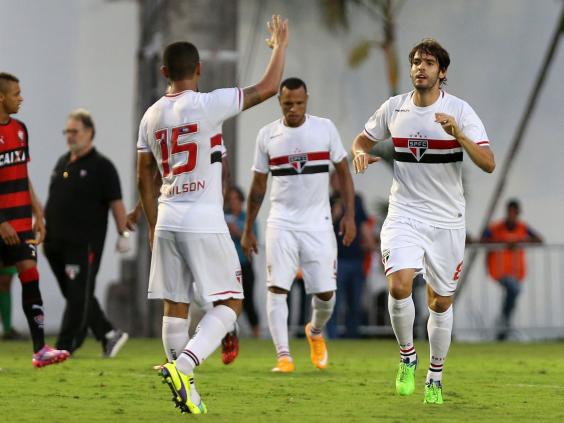 Ousted, who plays for Vancouver, preserved the lead in the 73rd minute when he made a sprawling save on a point-blank attempt by Josh Onomah.
"Not bad for my first (All-Star Game)," Kaka told reporters.
"This was much more than I expected. I'm so happy for this night. I hope in the next years I can enjoy (more) All-Star Games."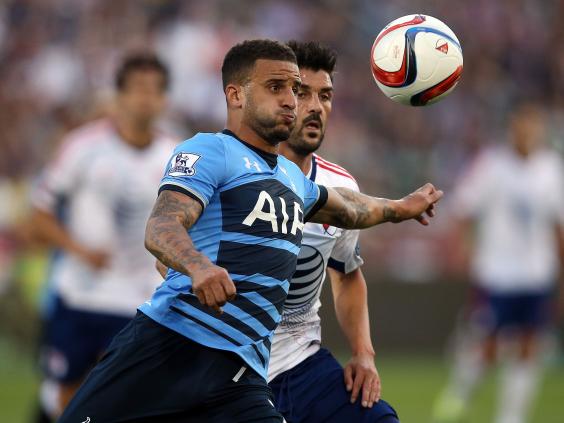 The All-Star game has involved a selected team of the best MLS players facing an international side since 2005. The MLS team beat Bayern Munich a year ago.
MLS goalkeeper Nick Rimando had a big impact on the game as he kept his side in the game with three crucial saves.
"It's good whenever you beat these big clubs," Rimando said. "It shows that our league is growing and we have the talent to win these big games."
AP/Reuters
Reuse content