The 20 Barclays Premier League clubs spent more combined money than in any previous transfer window as the amounts changing hands topped £800m.
The record-breaking figure of £835m smashed last season's £760m, despite there still being a January transfer window to come.
Manchester United's desperate bid to get back to the Champions League topped £150m, with the £59.7m arrival of Angel Di Maria breaking the British transfer record.
Their summer spurge is the highest total ever spent by one club in a window, beating the £148m spent by Manchester City in 2009 and the £111m Roman Abramovich spent when he arrived at Chelsea in 2003.
The spending this summer was driven by the blockbuster TV deal BT Sport and Sky agreed with the Premier League last summer. Worth more than £3billion, the three-year agreement is a 70 per cent increase on the previous deal.
Last year's record of £630m was spent before 14 August, with several clubs doing their business early.
Liverpool were the only other club to break the £100m mark, spending £117m, but they did sell Luis Suarez for £75m.
Just three clubs Chelsea, Southampton and Tottenham made a profit on this summer, with English clubs spending £392m net.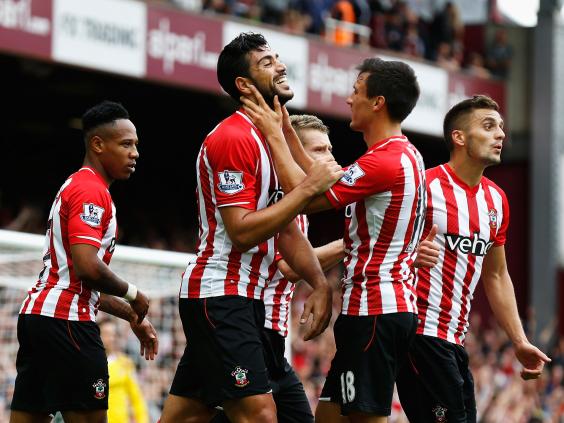 England's top flight again dwarfed the spending of their European neighbours, with La Liga second but spending just half of what was spent in the Premier League, £425m.
Serie A was third with £260m and the Bundesliga fourth with £250m.
Ligue 1, because of Paris Saint-Germain and Monaco's curbed spending habits, spent 75 per cent less than they did last year.
With a new Champions League deal worth £897m over three seasons set to start in 2015-16, spending looks likely to continue.
Social Media
According to Twitter, there were more than 4.2m Tweets sent during transfer deadline day.
Radamel Falcao's move to Manchester United was the most talked about player on Monday, with more than 1.5m tweets sent over the 24 hour period.
Manchester United dominated with Danny Welbeck was second on the list, followed by Javier Hernandez, Daley Blind and Tom Cleverely.
Arsenal manager Arsene Wenger, despite (or perhaps because) being in Italy to referee a charity match was only behind Falcao, Welbeck and Cleverley in mentions on the site.
The biggest peak came at 10.58pm, just before the window closed at 11pm, with more than 21,000 tweets per minute; the second biggest spike was when Daley Blind's arrival at Manchester United saw 11,000 tweets per minute at 8.31pm.
Reuse content