Watford head coach Walter Mazzarri has called on his side to take "the next step forward" in the club's development this weekend by putting in a performance for the full 90 minutes against Manchester United at Old Trafford.
Watford are one of only a handful of teams to have defeated United this season, winning 3-1 at Vicarage Road in September thanks to goals from Etienne Capoue, Zuniga and Troy Deeney.
The win was their first against United in more than 30 years, but Mazzarri has acknowledged that this weekend poses a different challenge entirely.
Manchester United are unbeaten since October 23, when they were brushed aside 4-0 by a rampant Chelsea side at Stamford Bridge, which constitutes their longest unbeaten run since the reign of Sir Alex Ferguson.
"They have 15 positive results and this tells you a lot about who we are going to play against," Mazzarri told reporters in his weekly news conference. "They are in a great condition, especially when they played against Leicester.
"We met them in another part of the season. The season is very long and a great manager like Jose Mourinho was always going to do well with Manchester United [and] he's now showing it."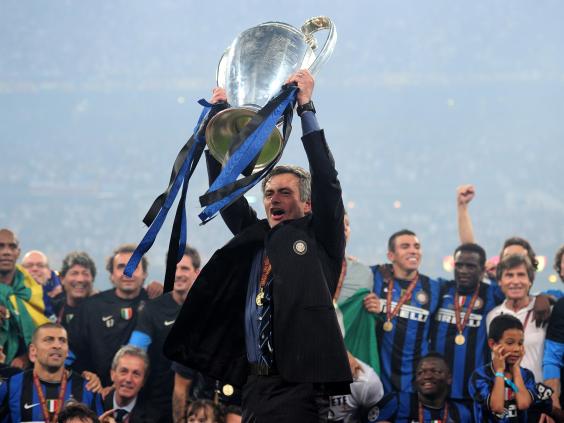 The fact that Mazzarri and Mourinho have not always seen eye to eye — with the pair repeatedly clashing during their time spent managing in Italy — adds extra intrigue to the fixture.
However Mazzarri insists that the pair have buried the hatchet and that he is simply looking forward to visiting Old Trafford, a stadium that he has never visited before.
"It's one of the few English stadiums I haven't been to," he said. "I've been to Stamford Bridge, Manchester City and Liverpool but never been to this stadium. I'm curious as to how it will be.
"The stadiums here give you a great atmosphere, it gives you adrenaline. It would mean a lot [if we won there]. It would mean we made the step forward. It would mean as well we could make a result against any team."
Mazzarri has also made it clear that his side must perform for the full 90 minutes if this significant step is to be taken, adding: "For us to be a great team, to make the next step forward we need to have continuity in performance.
"We played well in the first-half of both games [against Arsenal and Burnley] but bad in the second. This is something we need to change if we want to make the next step. What we did in the first-half we have to do for the whole 90 minutes."
Reuse content